First post this week! Whoop whoop! I haven't lost my blogging mojo because I have at least 20 items lined up for review and lots of ideas for lifestyle related posts in my head, but time is preventing that from happening! To be honest, April and Mai have always been the most stressful months in my life since I was 16. I never get to fully enjoy Spring, which is my favourite season. So bear with me, I will be back to full power soon! That's it for my life update, let's talk about the product.
Today's brand focus is
Organic Surge
. I first came across
Organic Surge
in a
Love Me Beauty Box
. My first product from them is
Gentle Cleansing Lotion
,
which I've almost used up now. It made me like
Organic Surge
right away because the lotion was so light, gentle and it didn't sting when I accidentally got it in my eye (typical!). As the name suggests
, Organic Surge
is a natural and organic brand, complete free from the looooong list of nasty chemicals. Besides, what I love about this brand is how affordable it is. You'll be pleased to know that most their products are under £10, but the quality exceeds the price.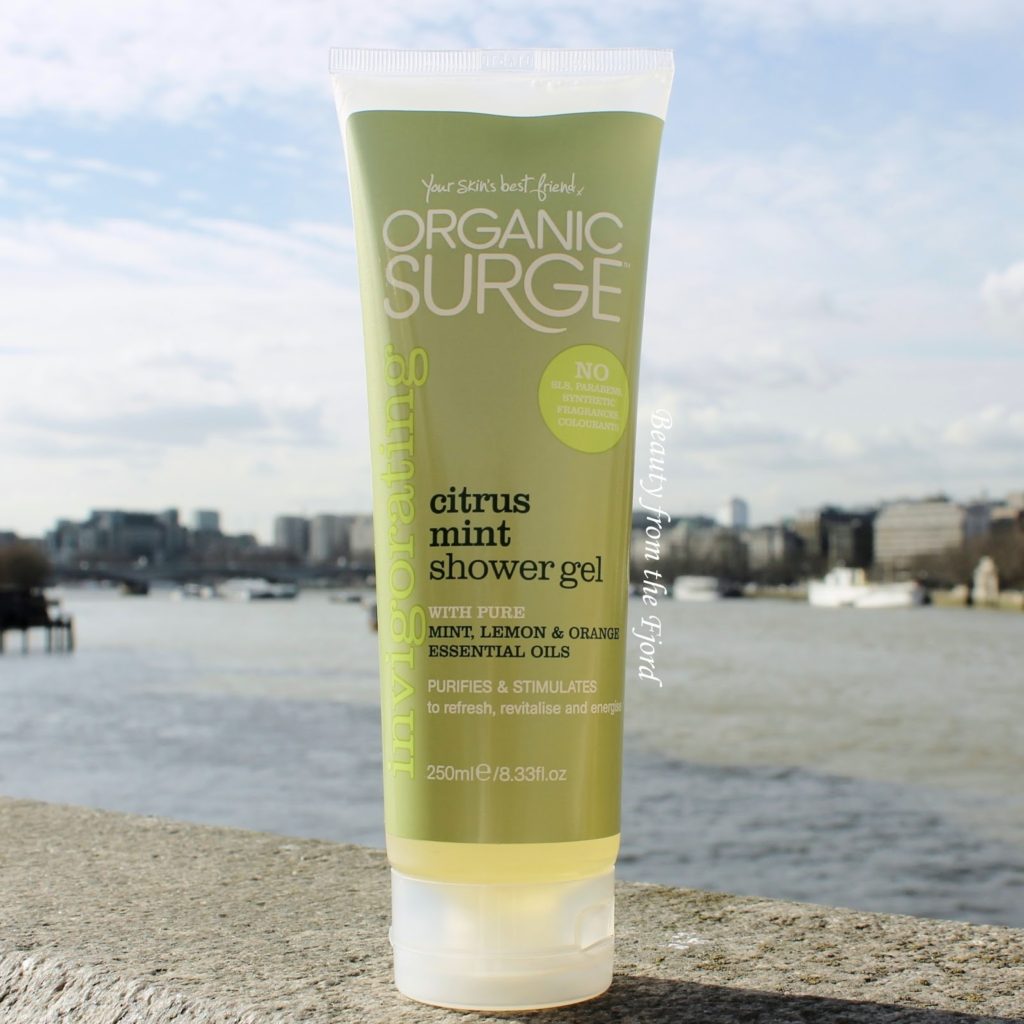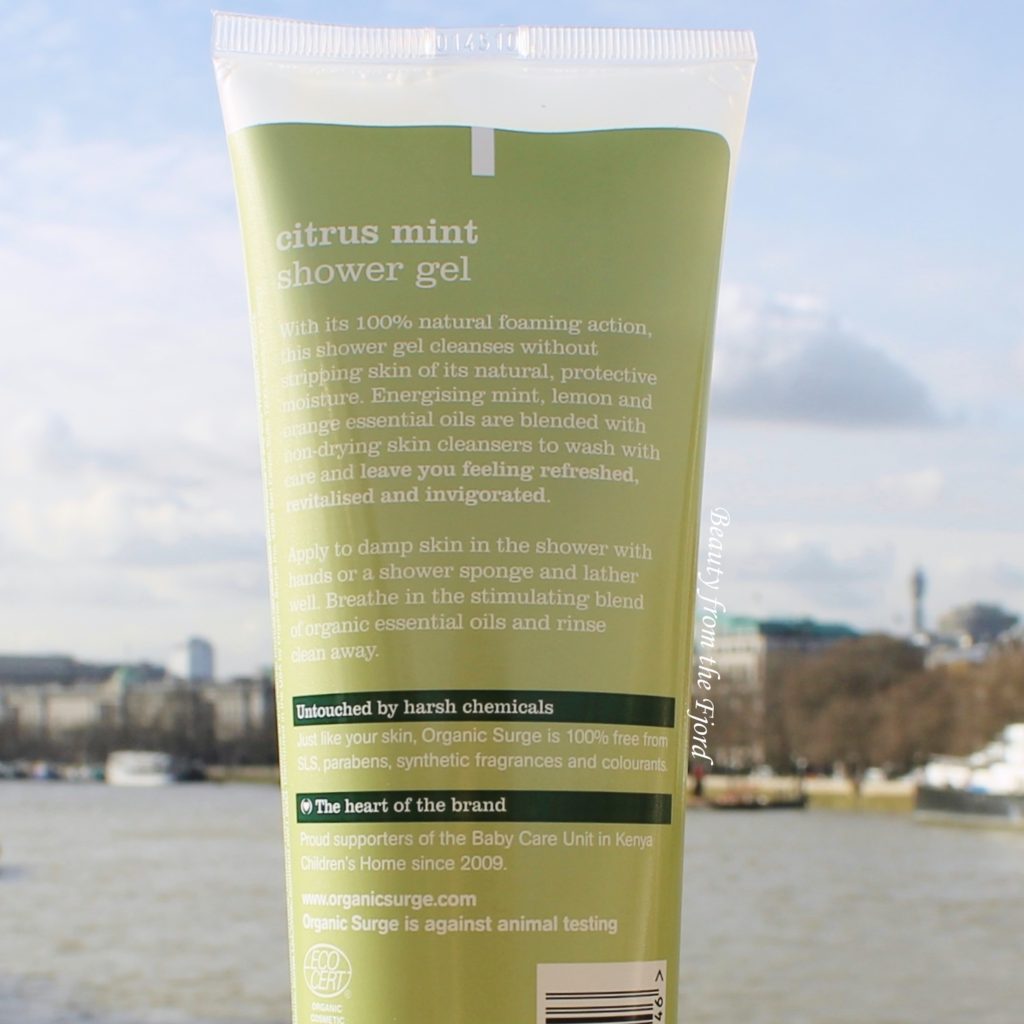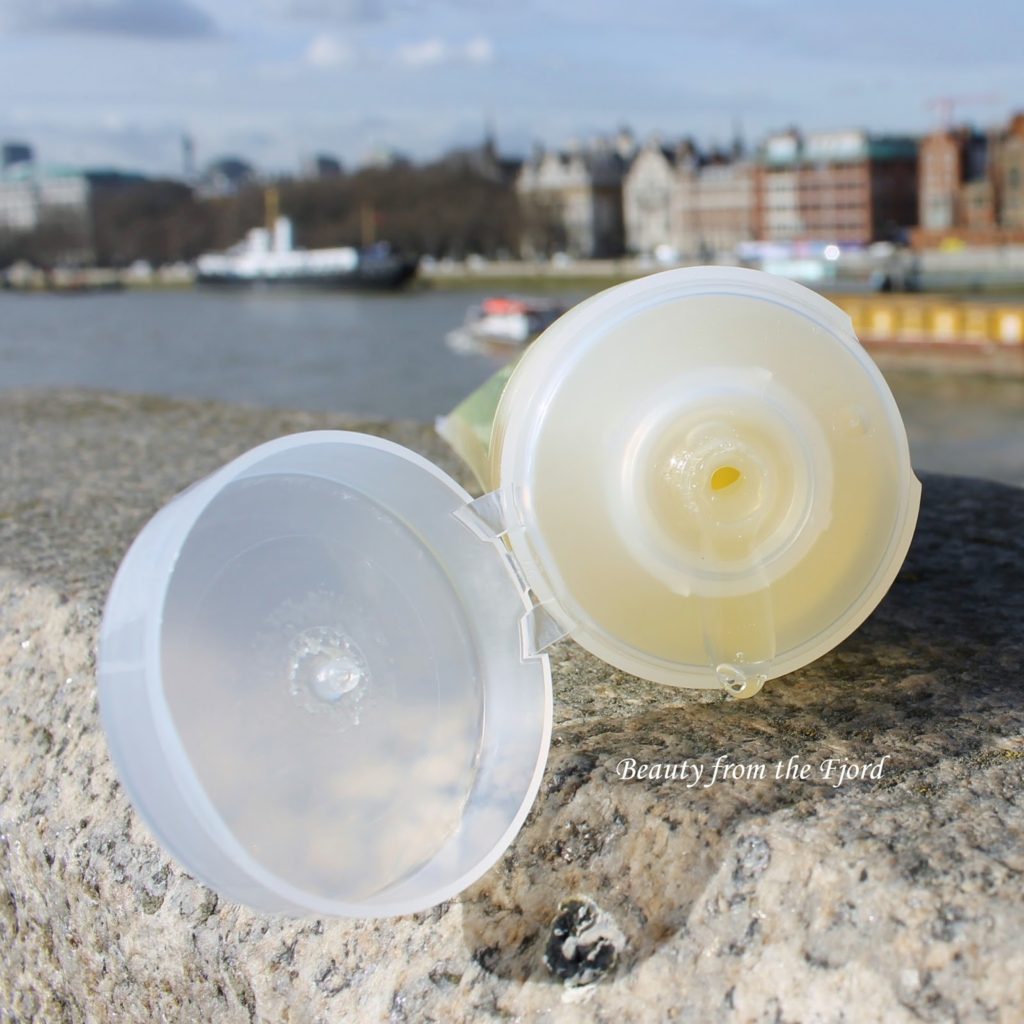 Product Description:
"Citrus Mint Shower Gel blends purifying and stimulating organic essential oils with natural moisturisers to refresh and invigorate, while natural skin healer aloe vera works to soothe any skin irritation or blemishes."
My View:
All Organic Surge Shower Gels are the same price, but I picked this one because it's minty! Refreshing and rejuvenating always win me over. I expected Citrus Mint Shower Gel to be really sharp and zingy, but on the other hand it had a mild scent of fresh mint with a touch of "bitter-sweet". It's like Mentos in shower gel form.
The texture, as you can sort of see (oozing out from lid) is runny. It's got a typical shower gel texture (but slightly lighter than normal) and it lathers up easily.
The aloe vera in this shower gel is meant to help with spots, but I can't really test this out because I don't have spots on my body… only on my face! *cry cry*
I will definitely be buying more shower gels from Organic Surge in the future: good price, good quality and free from nasties.
Behind the scene background:
It's not the most exciting background, but the photos are taken on a happy and sunny with the river Thames as the backdrop! 🙂