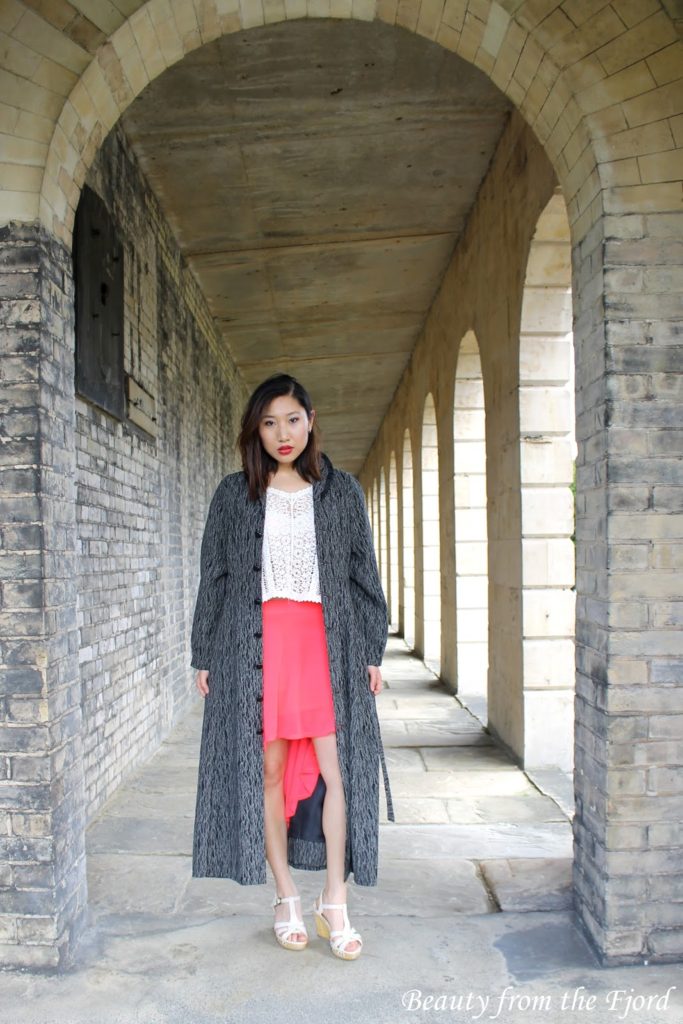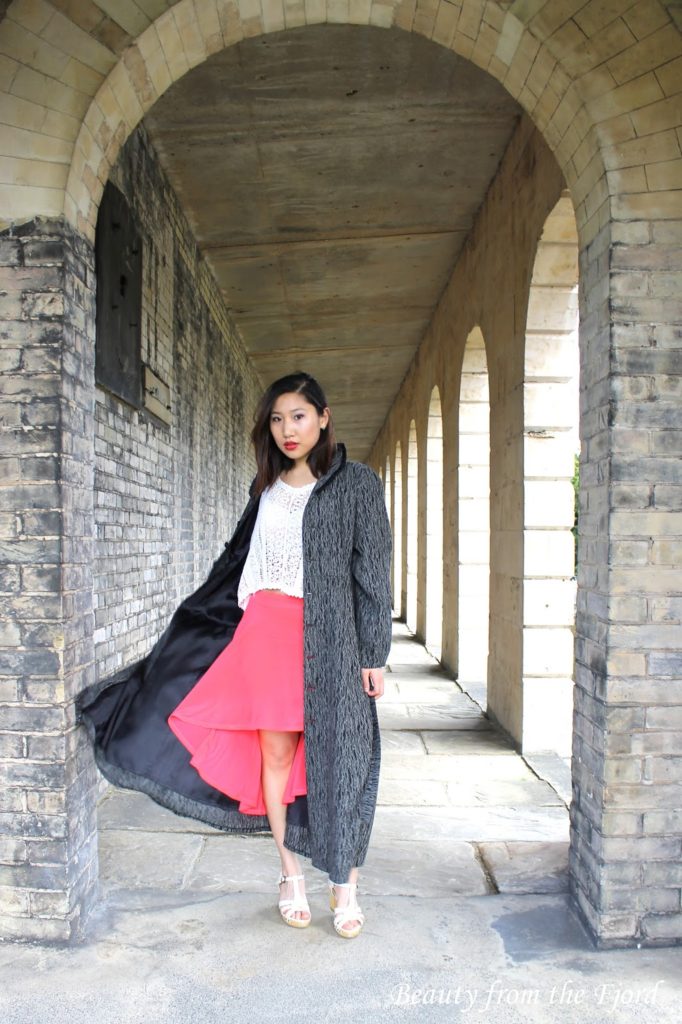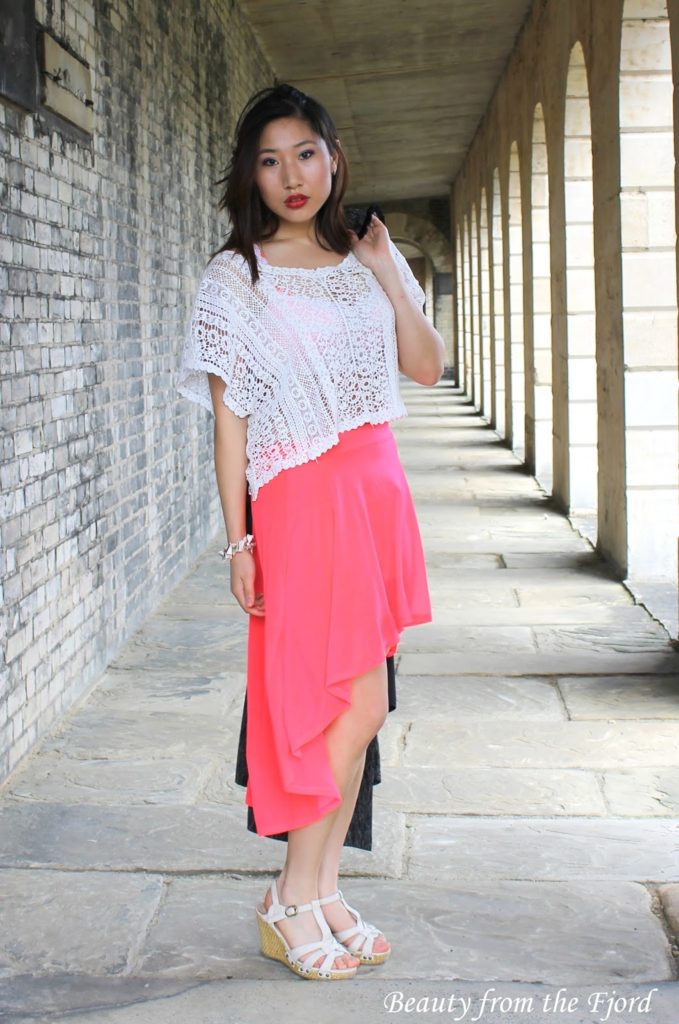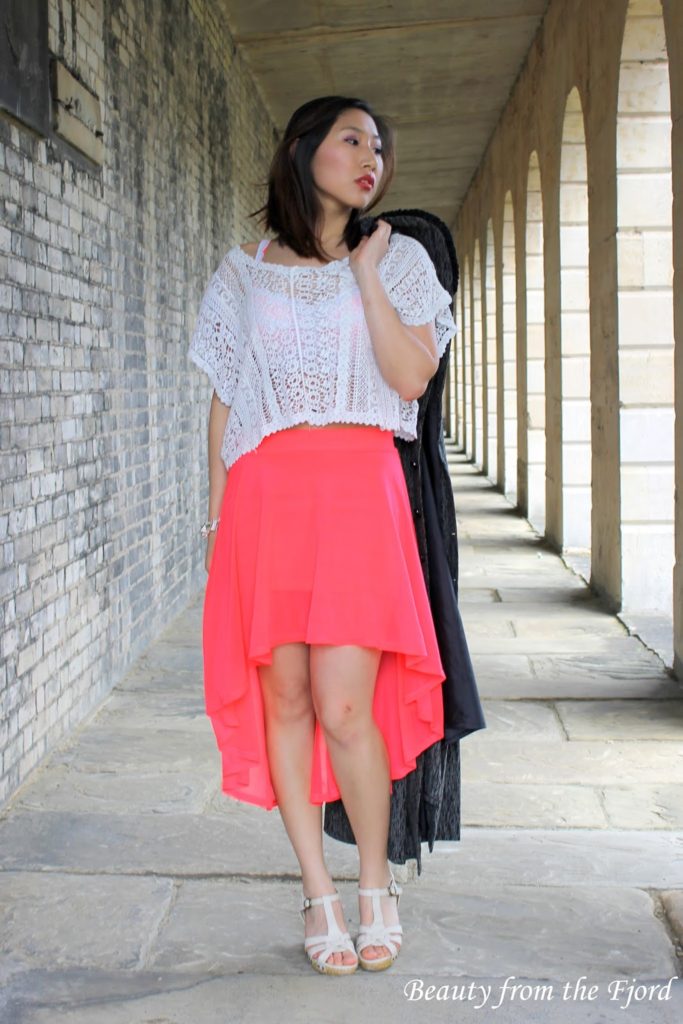 I don't know if any of you guys noticed, but I'm trying to do a bit more outfit and fashion posts lately. My wardrobe isn't the most exciting thing on earth, but it's got some interesting items I can play around with. I don't always go for the latest trend, a lot of the stuff I own are super old (like more than 5-years old!!!), and among these super old clothes are vintage finds from my grandma's wardrobe! So I guess you won't find that gorgeous dress you saw in Topshop on here… not for now at least.
Even though I'm totally behind when it comes to fashion it's not something that stops me from taking fun-filled outfit pictures outside. One of the things I do love about photography is finding pretty backgrounds that enhances the features of the object! I do it a lot for my beauty posts! It's all a big experiment really and I'm on a journey to finding my style and learning more about fashion, photography, striking poses and ways of expressing myself through all of these things. I think the outfit I'm wearing reflects all of these things: old versus new, bold colours versus black and white.
The jacket I'm wearing is really a vintage piece. I recently re-discovered it at home in my mum's wardrobe! She's had it for years and she's not wearing it, so I brought it back to London with me. Nonetheless, it was pre-owned by someone else before my mum, so I guess that makes it rather old. I don't know much about the brand other than the fact that it's Korean.
The crotchet crop top is something my grandma bought me ages ago, but I know that River Island is currently selling some similar ones. The bralette and bra (which matches the skirt) under the crop top is from La Senza. The skirt is from H&M and it's totally last year! I couldn't find this particular one online, but they might still stock it in some of the shops. My shoes are from China and they are super old too! Haha
It's time to add a little transformation to my blog by venturing into the world of fashion. Don't worry, I'll still be posting about beauty mainly, but you'll definitely see more posts of me experimenting with outfits.
;