After one year of blogging, I can definitely tell you that I've collected enough nail polishes to last me a good few years assuming that the quality of these do not deteriorate over time. Oh I wish that all nail lacquers would last more than a year before going dry!
Anyways, I recently discovered a new nail polish brand called
Dielle
! The quality of
Dielle Eco-Chic Nail Colour
is beyond expectation and they are free from harmful toxic and chemicals. Their nail polishes are 5-free, meaning that they do not contain toluene, formaldehyde, DBP, camphor nor pthalic acid, which are harmful to the body. In addition, they're against animal testing at all times.
One of the most attractive things about Dielle is their sophisticated, classic and fun range of nail lacquer shades. Their shades are always perfect for the season. Dielle's A/W Collcetion is focused on "Autumn hues" and "Winter blues", so there are definitely a lot of shades to choose from. The ones I'm reviewing today are Sweet Virtue, Secret Mercy, Composed and Passion & Prudence.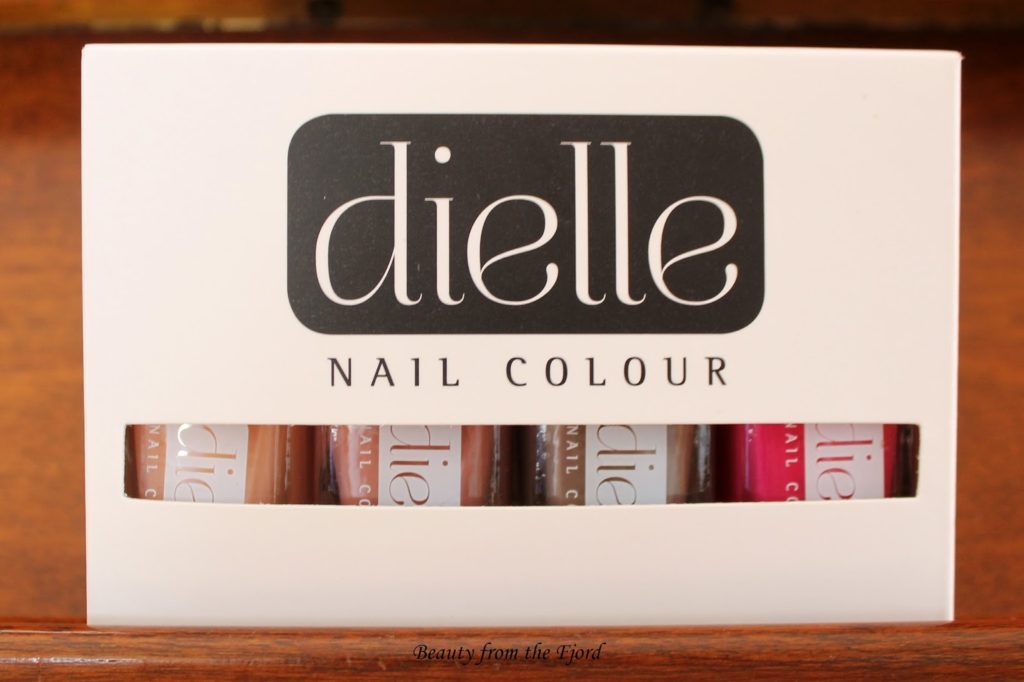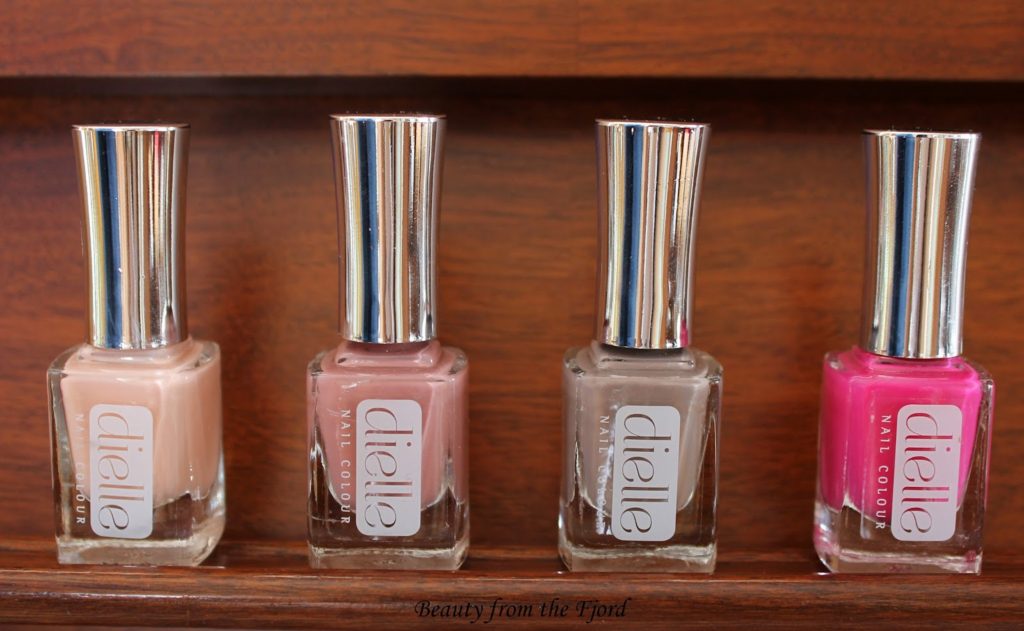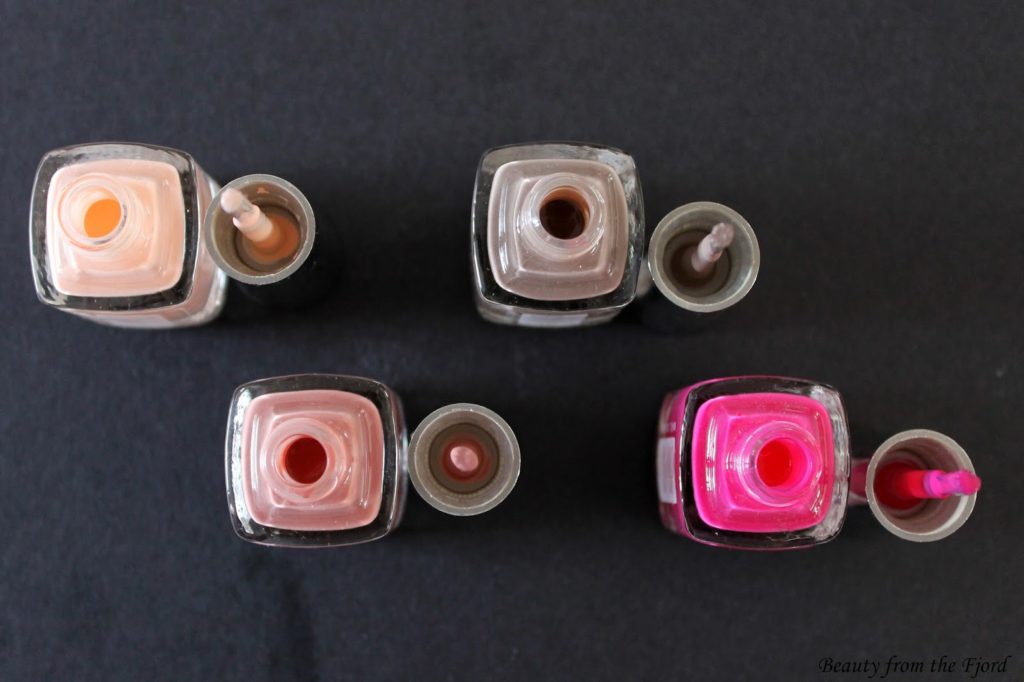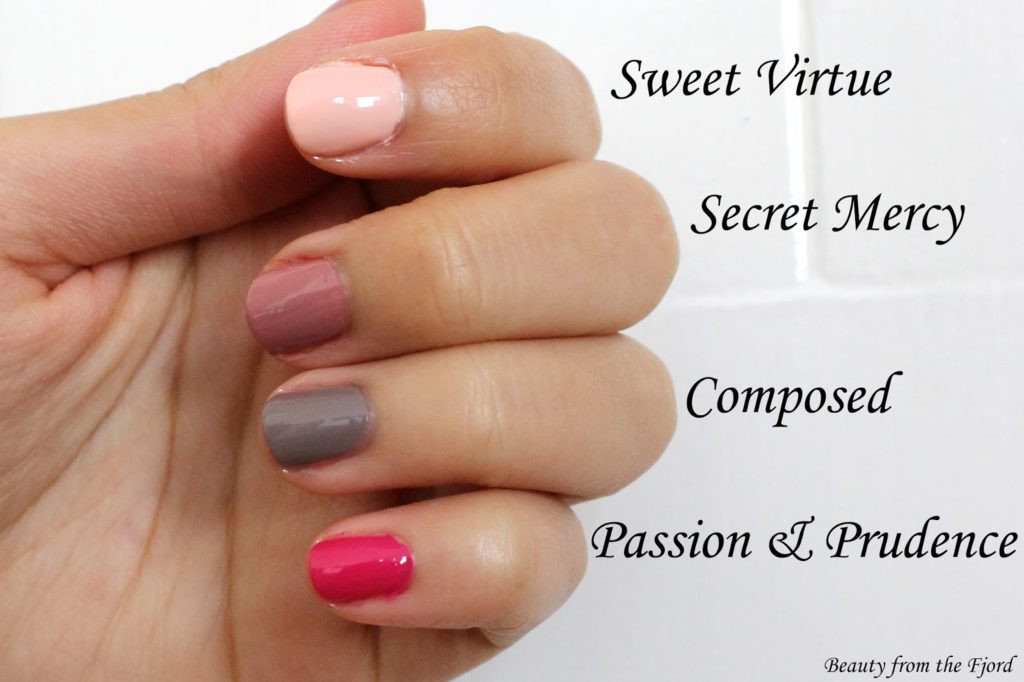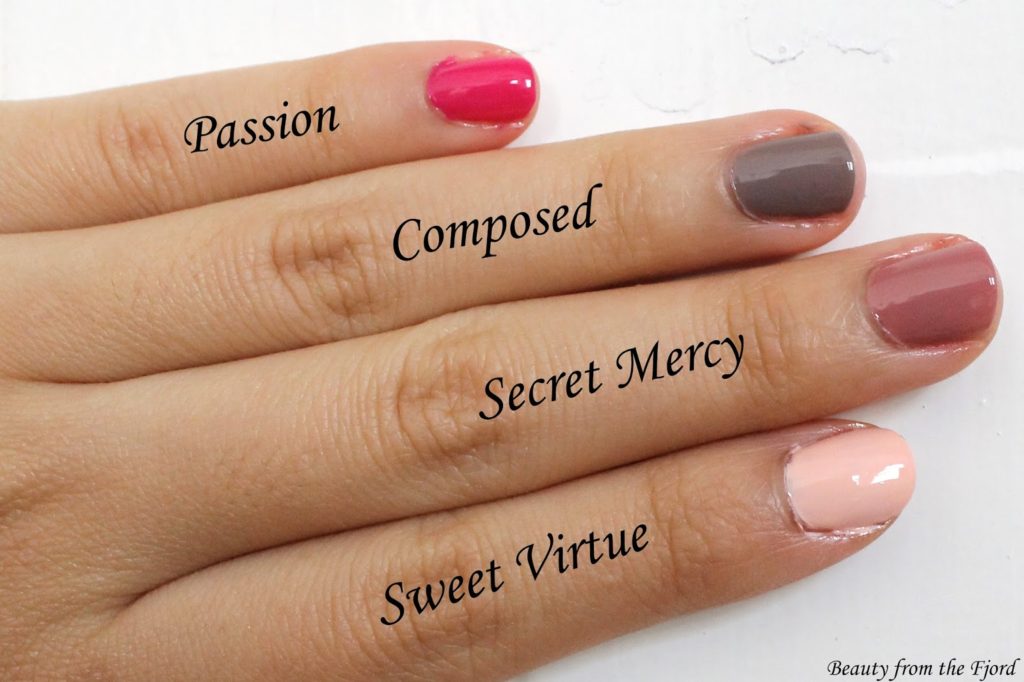 I love how these polishes came in a little cute package of four. The box looks very simple and classic, but the presentation is very effective. It makes the products look and feel expensive without being too fancy. This package is very similar to
Dielle's Power Brunch Set (£35)
, which contains the shades
Sweet Virtue
,
Secret Mercy
,
Composed
and
Aged Coral
, but instead of
Aged Coral
, I got
Passion & Prudence
.
Dielle
chose these shades for me, but I would have chosen these shades myself for autumn. So here's what I think of each of these shades.
Sweet Virtue* (£9): Sweet Virtue
is a gorgeous base shade, so if you're into nail art then this would be the perfect base colour. However, it did take me three coats of polish for a full coverage.
Secret Mercy* (£12): Secret Mercy
looks very neutral. It's definitely the perfect nude shade for autumn nails. The colour looks very subtle on my skin, but it will look different on other skin tones.
Composed* (£12): Composed
is a shade that reminds of busy city life. To me, brown means both "down to earth" and "determined", which are aspects subtly expressed in this shade.
Passion & Prudence* (£12): Passion & Prudence
is a colour that speaks for itself, it's definitely a fun shade that screams passion and happiness.
Overall, I'm really pleased with these polishes from Dielle. They last up to four days before chipping, they're super easy to apply and the drying time is rapid. I definitely recommend Dielle due to its sophisticated colour range and long lasting power.
Have you tried Dielle before? What's your favourite shade?
*Disclaimer: This post contains products sent to me for review, but the words are 100% my own.
;