Everyone loves Lush! Surprise me by saying that you don't like them. Anyways, when hear the brand Lush, I think about bath bombs and bath melts. Only recently did I start trying out their body, hair and face range, and I do admit that I love everything "LUSH!"
I received this
Sympathy for the Skin Hand and Body Lotion
at a beauty event at
Victoria Place
a while ago and I only started using it recently because my light summer body lotion wasn't enough. As suggested, it's a perfect winter hand and body lotion for dry skin! 🙂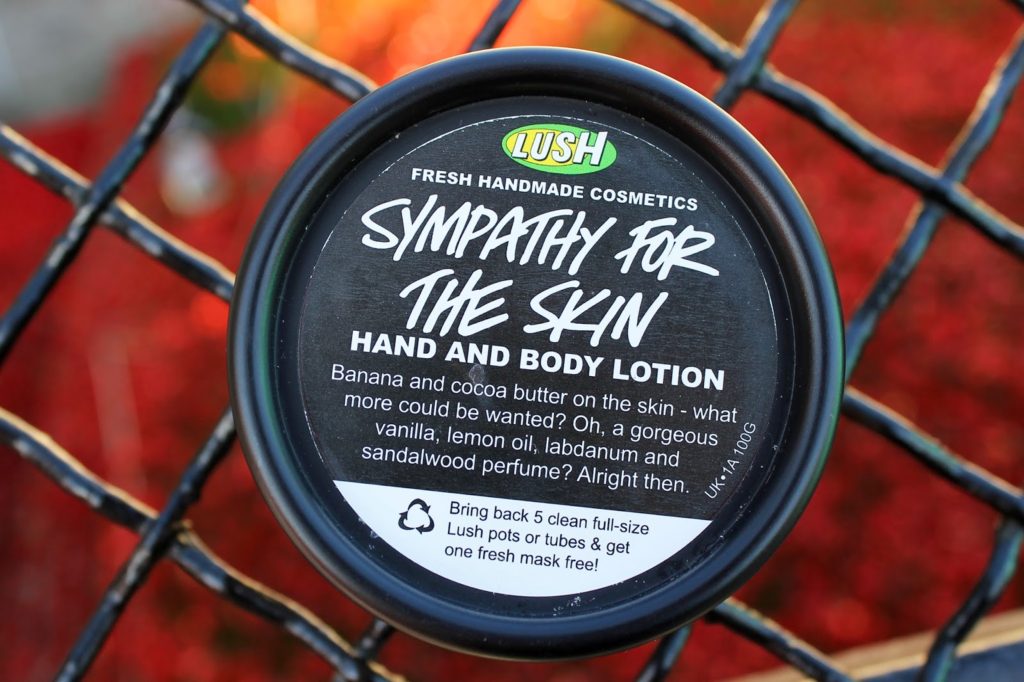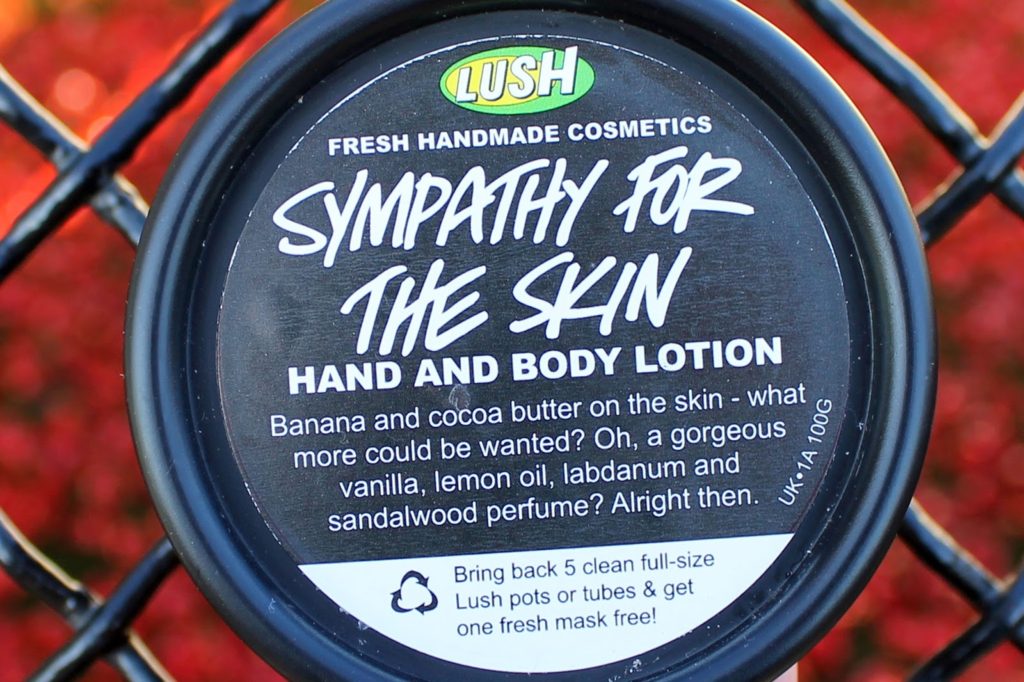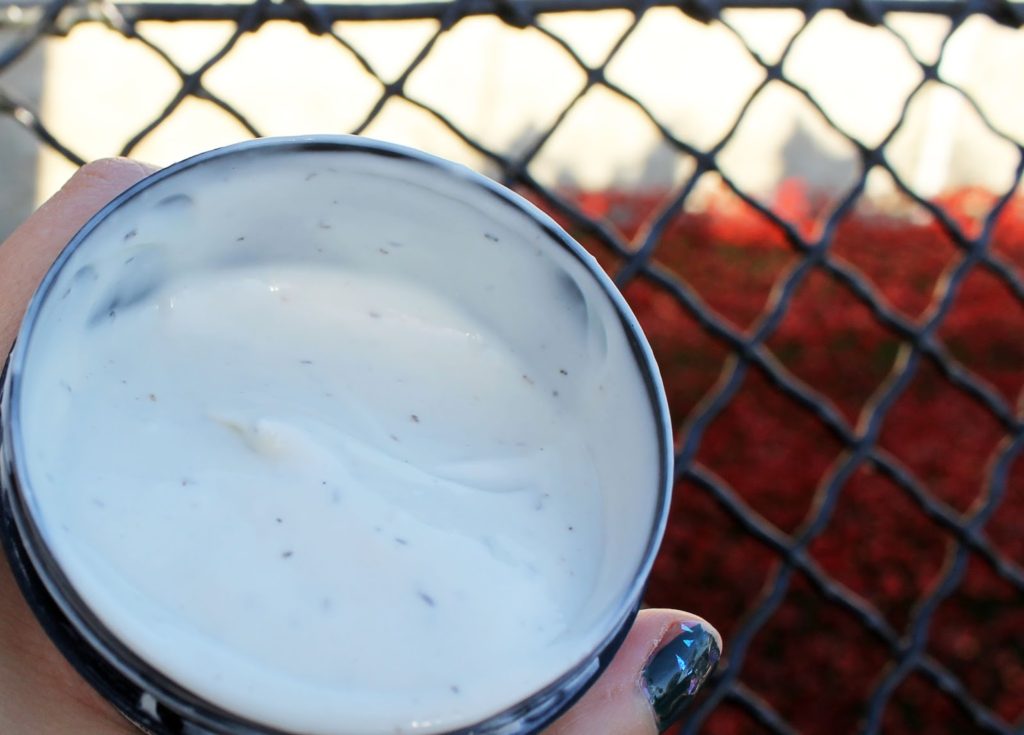 "We've packed this lotion with bananas, cocoa butter and vanilla to nourish and soften sore skin. Fresh, organic bananas are mashed and added to a loose emulsion of vanilla pod infusion, cocoa butter and almond oil, which helps the skin more easily absorb the vitamin and mineral-rich bananas. Sandalwood is great for dry skin as it's anti-inflammatory and cooling."
I received a sample version of this Lush Sympathy for the Skin Lotion, which explains why the packaging is so small compared to the ones you've seen in store and online. The scent is "delicious" if it can be described in one word! The key scent is sweet vanilla with a hint of banana and nuts. It might sound a little too sweet at this point, but it's really not that bad. On the other hand, I found it sweet and refreshing at the same time, possibly due to the addition of lemon oil.
The content itself looks like a body butter, but behaves like a body lotion. As you can see, there are also some bits vanilla pod (I think) dispersed in the lotion, but they dissolve in the mixture upon application.
I use this
Sympathy for the Skin Lotion
mainly as a body lotion and I absolutely love the sweet smell and it absorbs easily into my skin so I don't have to wait for ages before getting dressed. Nonetheless, I found this
Lush Sympathy for the Skin Hand and Body Lotion
very rich and moisturising.
Have you tried any Lush hand & body lotion before? What's your favourite?
Background:
Have you visited the poppies at Tower of London. I went up to London to take photos of some products a while ago and I thought I could feature this post on Remembrance day, but alas that never happened because I was too busy with other posts. There was a tilted fence around the tower and I tried to place the Lush product on top of the fence, but it kept falling off! However, as a problem solver, I managed to secure a tub of body lotion onto the tilted fence with a hairband! Talk about thinking on my feet. 😛
Look: it's literally "hanging on a string"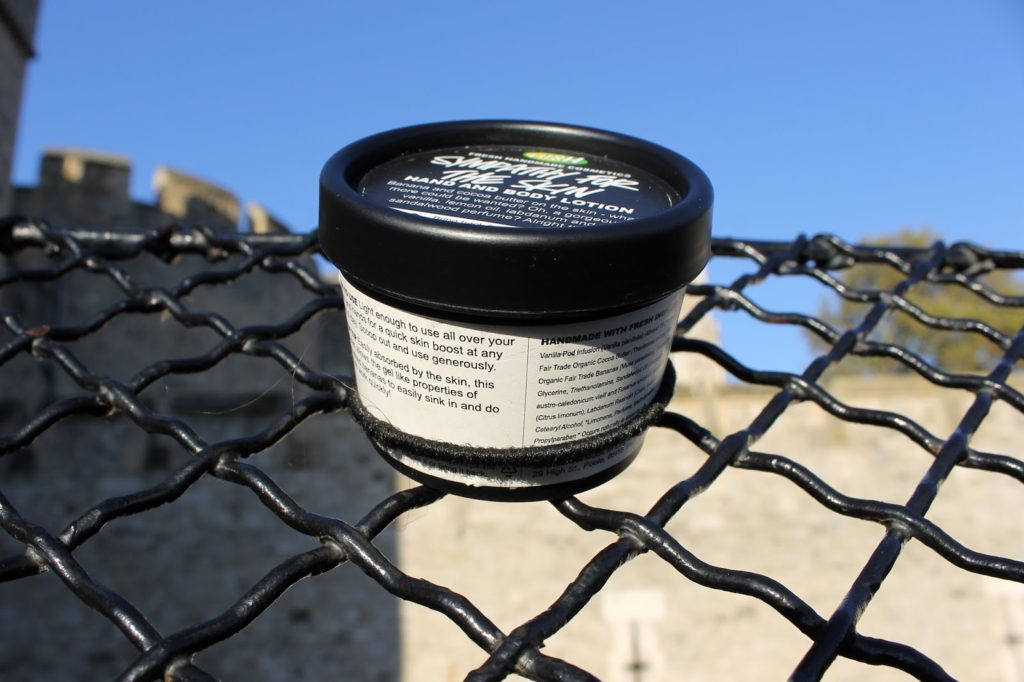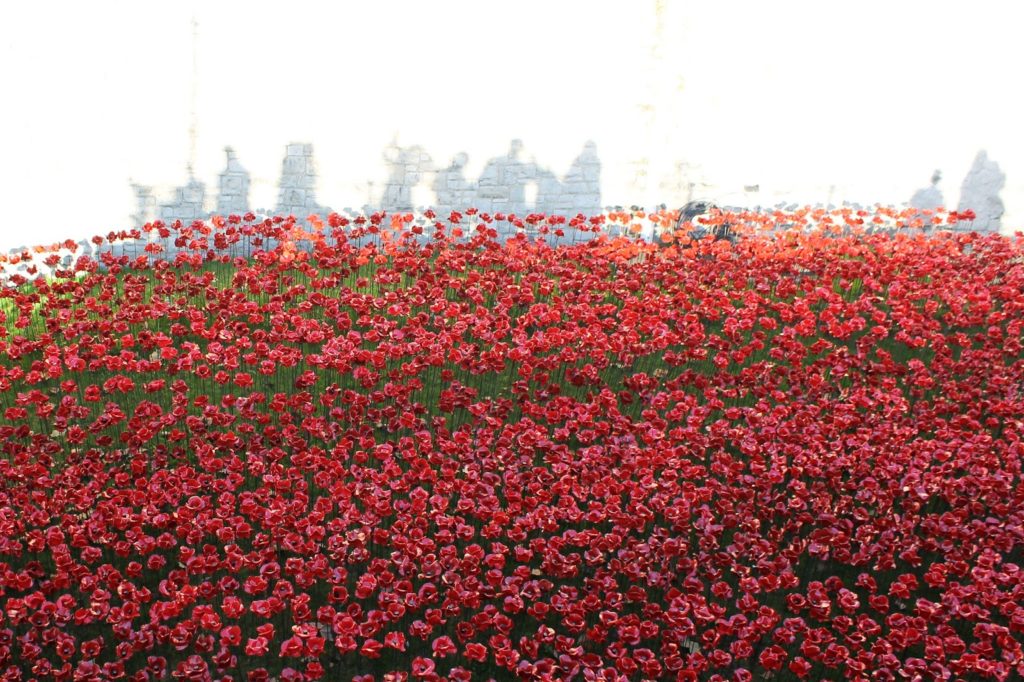 *Disclaimer: I received this product in a goody bag, but the choice of featuring it on my blog is my own.
;