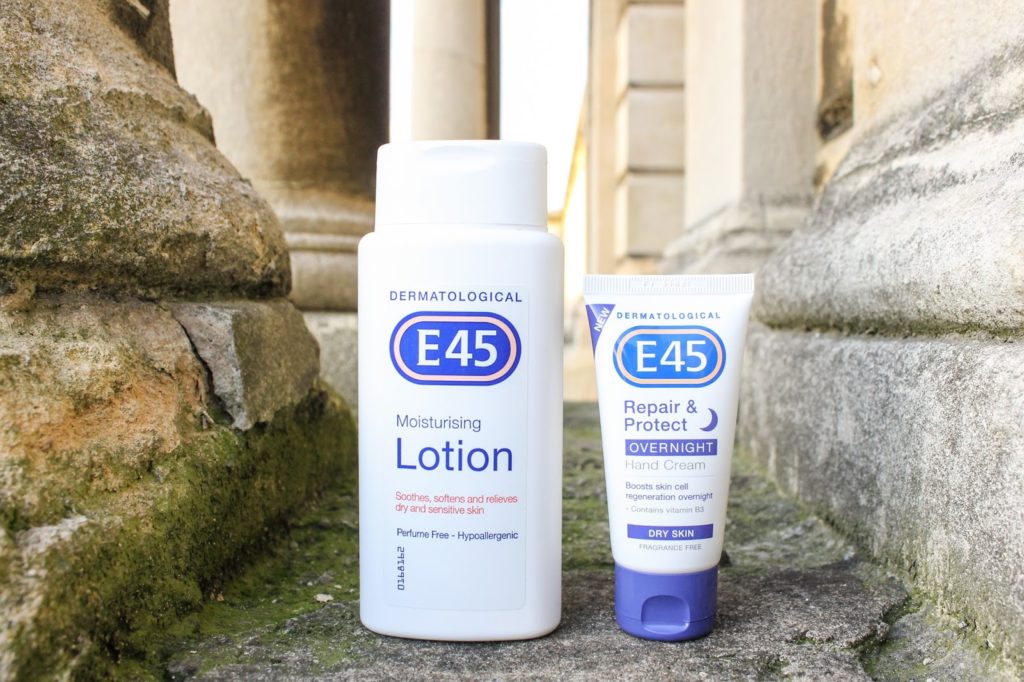 Winter is coming! No wait, I mean "winter is here!" Are you prepared? I certainly am not! Other than wearing 10 layers of clothes to keep us warm this season, it's also quite important for us to take care of our skin! Dry hands, chapped lips and skin rashes are all too common to us, can we stop them from happening? Nope, unless you're born with amazing genes! But can we prevent them? Yes we can!
When it comes to moisturisers E45 is an old trusty brand for me. This is the first time I'm featuring E45 on my blog, but I've used it for years. My favourite is actually the E45 Cream because it's rich and it really gives me the moisture I need during the colder months. Nonetheless, I'm also a big fan of their Moisturising Lotion, which is a classic.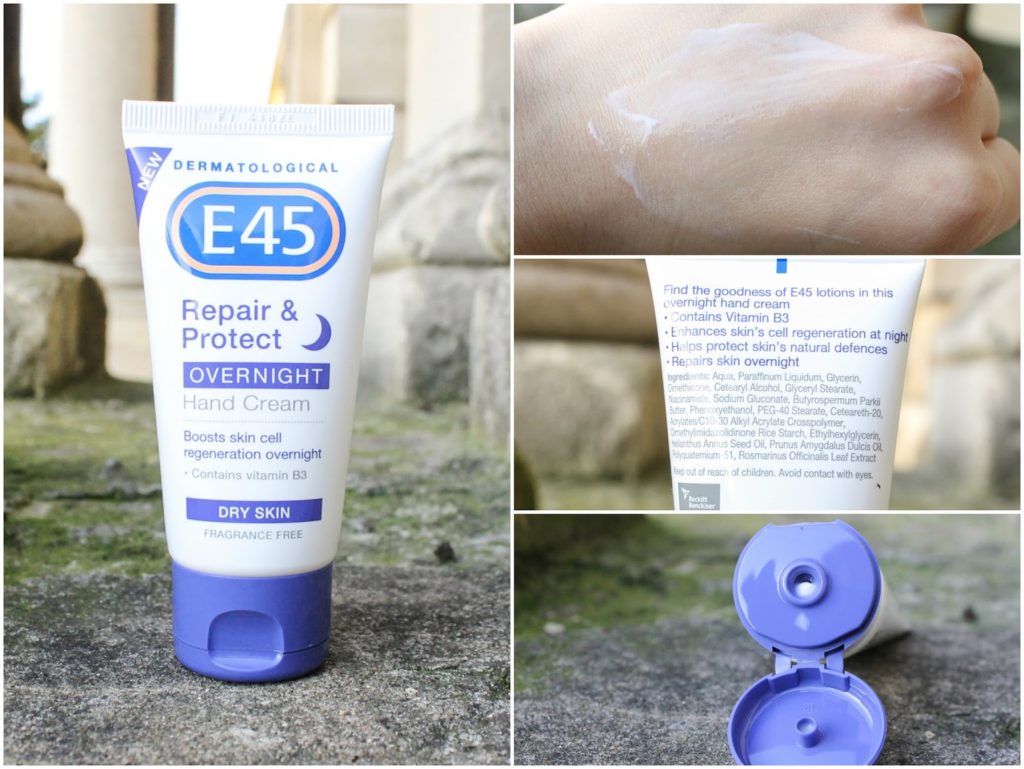 E45 Repair & Protect Overnight Hand Cream* (£3.99/50ml)
This hand cream is travel sized, but it's very powerful and comes in handy during winter. I think it's quite light as a hand cream and it absorbs nicely, so no greasy hands, and it is a good
dry skin
treatment. It is scentless and has a silky texture. I keep it by my bedside table so that I remember to apply it before going to bed. It really helps with dry hands and I do love waking up in the morning with silky smooth hands!
;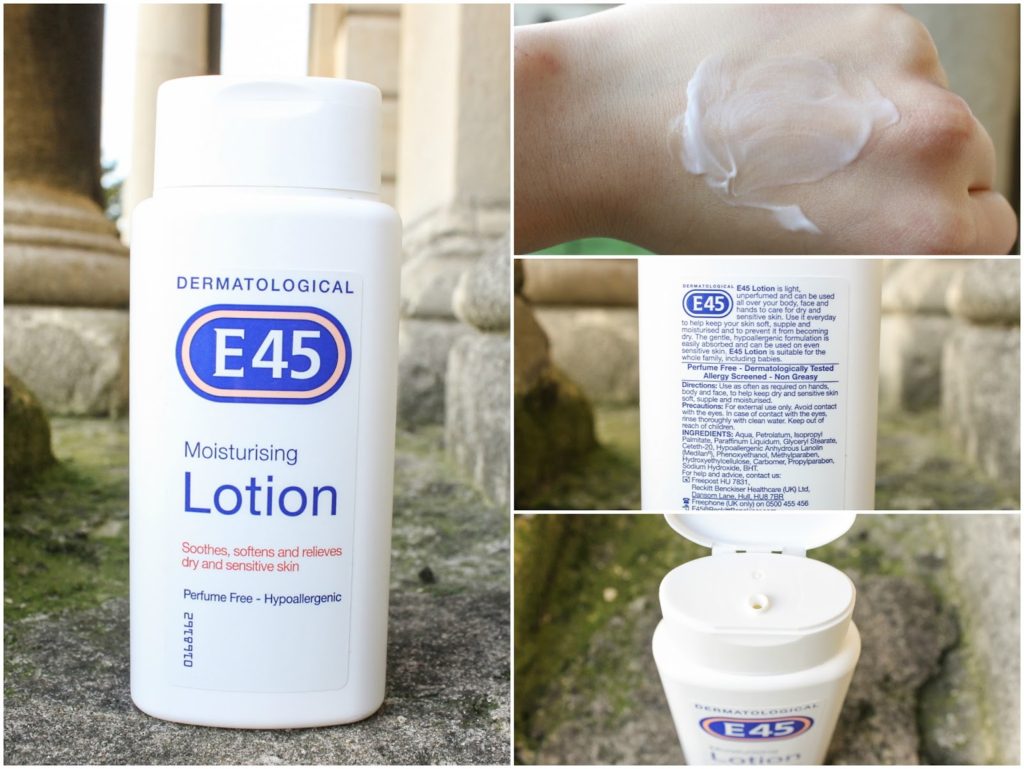 Once again, just like the
E45 Hand Cream
, this
Moisturising Lotion
works like wonders on my skin. If you're not a huge fan of colourful and scented body lotions, then this is the one to go for.
E45
is known to treat
eczema symptoms
and is very good for sensitive skin. I don't have eczema (anymore), but I do have sensitive skin and I do find this moisturising lotion very soothing! The texture of this
Moisturising Lotion
is very smooth of silky too, but it takes a little longer to rub this in. But it's a fast absorbing lotion, so it doesn't get in the way once applied.
Now onto the fun part! To help you survive the winter, I'm giving you the chance to win a
E45 Hand Cream and Moisturising Lotion
set. There will be
three distinctive winners –
one set each! So start entering! Note: this competition is for UK residents only.

*Disclaimer: This post contains products sent to me for review purposes, but the words are 100% my own.