It's almost Christmas and we're all talking about glittery golden nails. I've seen a lot glittery nails features, but I've only seen two mentions of these INM Hologram Top Coat in Gold and Silver so far, but they've both been positive ones. I mean who doesn't like sparkly nails?
I was lucky to try out these INM Northern Lights Top Coat from Jica this month because they are stunning and looks really sparkly both in the bottle and on my nails. Jica is an online beauty store that stocks some smaller lesser known, yet very exciting brands like INM.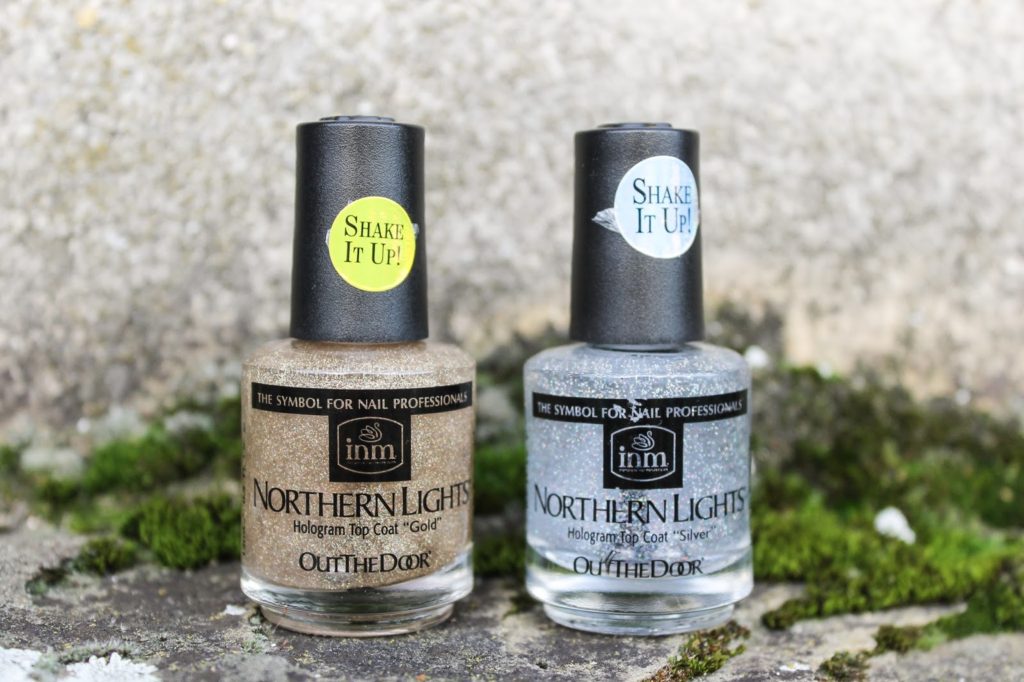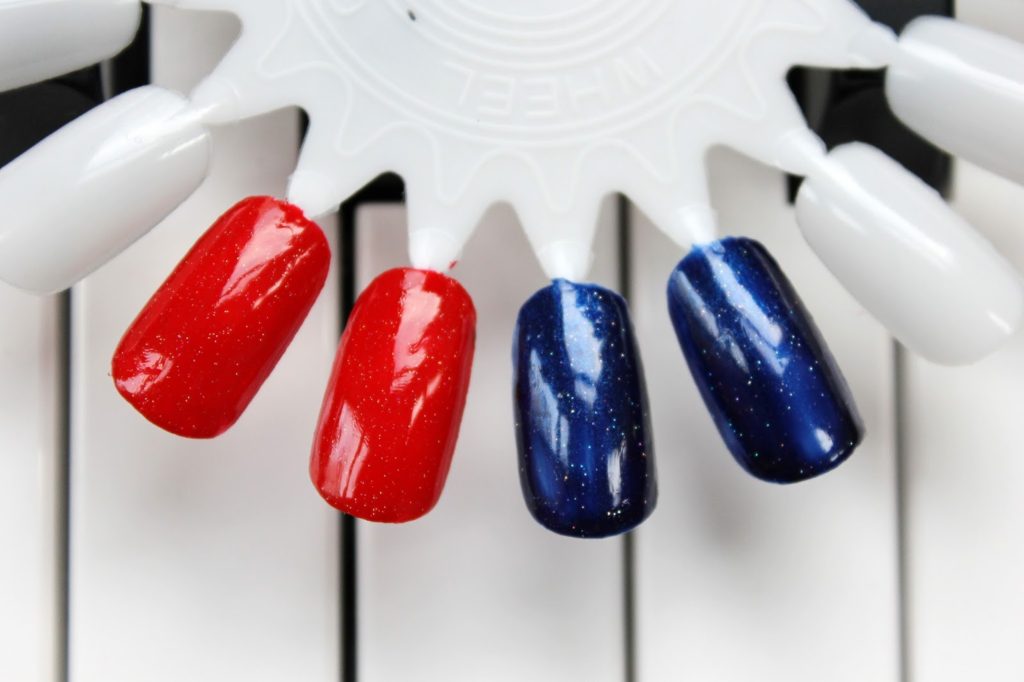 Left: 17 Knockout Red with INM Gold Top Coat. Right: OPI Yoga-ta Get This Blue! with INM Silver Top Coat.
These nail polishes are essentially a top coat with fine "holographic film particles" dispersed in it. As a top coat, it works absolutely fantastic as it's really easy to apply and it dries within seconds, although you do need to rest your hand for a few minutes for it to dry completely.
The holographic film on the other hand worked, but I wouldn't categorise it as glitter nail polish. I'd pick something like Barry M Glitterati if I wanted the full glittery effect. However, the "holographic" dispersion does add some extra shine to my otherwise plain looking nails. Not to mention, they're really easy to remove as well, unlike glitter polishes.
The INM Nothern Lights Top Coats come in two variations; gold and silver. I personally think these polishes works best on darker colours if you want the complete "starry sky" effect, but if you prefer a subtle shine then a lighter base colour works too. I think the gold top coat goes well with red and burgundy and silver goes well with dark blue and black, but that's down to personal preference.
The iridescent shine shows up really well at a close distance, but from a far distance, it simply looks shiny. Not a glittery shine, but glossy shine. Overall I think this is a really good quality top coat with that "little extra" which turns something from good to better. However, you do have to shake the bottle up a little before application in order to get a fine dispersion of the holographic film.
Disclaimer: these products were sent to me for review, but the words are 100% my own.