Every blogger loves pretty nail polishes, but I hardly ever review them on my blog because I'm rubbish at applying them and my nails aren't very pretty looking. However, I managed to find a way to make it work! I ended up buying one of these nail colour wheels, so instead of displaying my horrible nails on my blog, I'd use these instead. 😉
This post was actually meant to go up for a autumn nails post, but since I've given myself so many blogging projects, I've never got around to getting it up until now! Nevertheless, purple, gold, red etc. are good colour combos for winter too!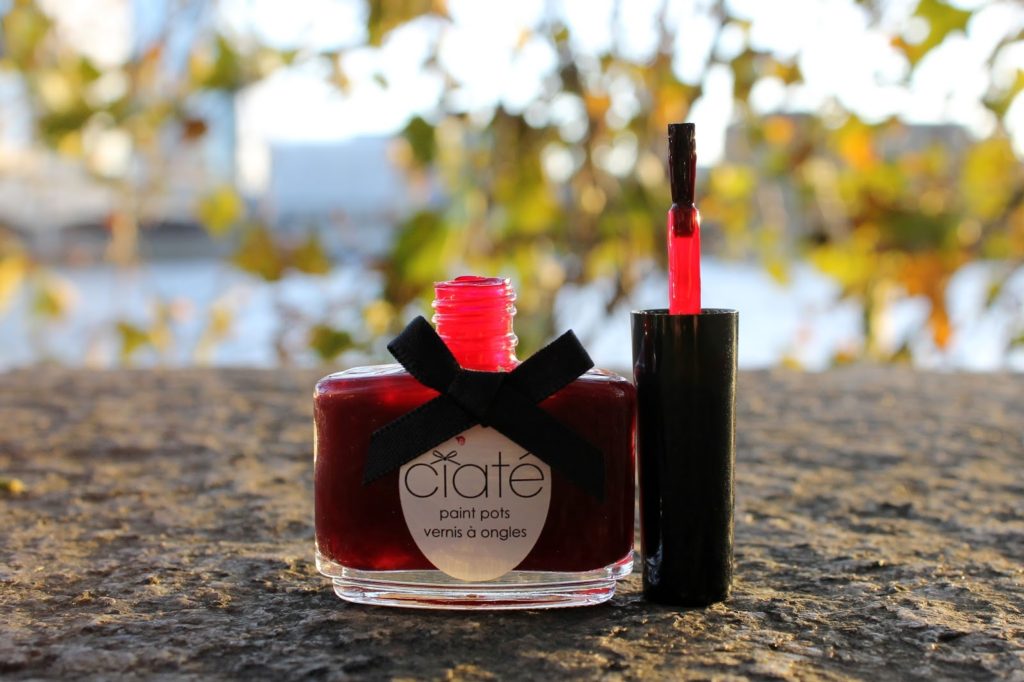 The first nail shade is
Ciate Dangerous Affair
, which is a gorgeous burgundy coloured polish I got from
Bloggers Tea Party
! Upon application, the colour spreads thinly, so I needed to layer up to get an even application. I normally do two coats when it comes to nail polish, but I needed three coats for this
Dangerous Affair
shade. I found the brush a little big, so it's difficult to make a flawless application. Nevertheless, the gorgeous shade makes up for the fact that it's a little difficult to apply.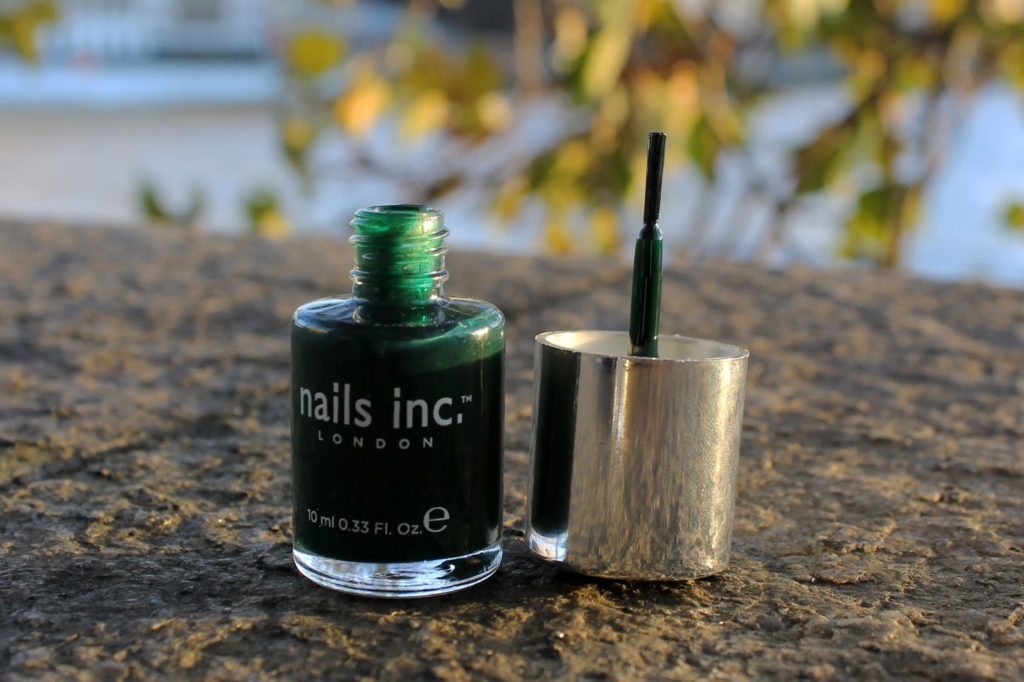 This dark green colour reminds me a lot of Christmas! From far away, it looks almost black. Like all Nails Inc polishes, this is easy to apply! The brush is the correct size for a precise application and it's got a good formula which spreads easily and dries fast. In addition, it's also long lasting. I'd say this is the best one of the bunch!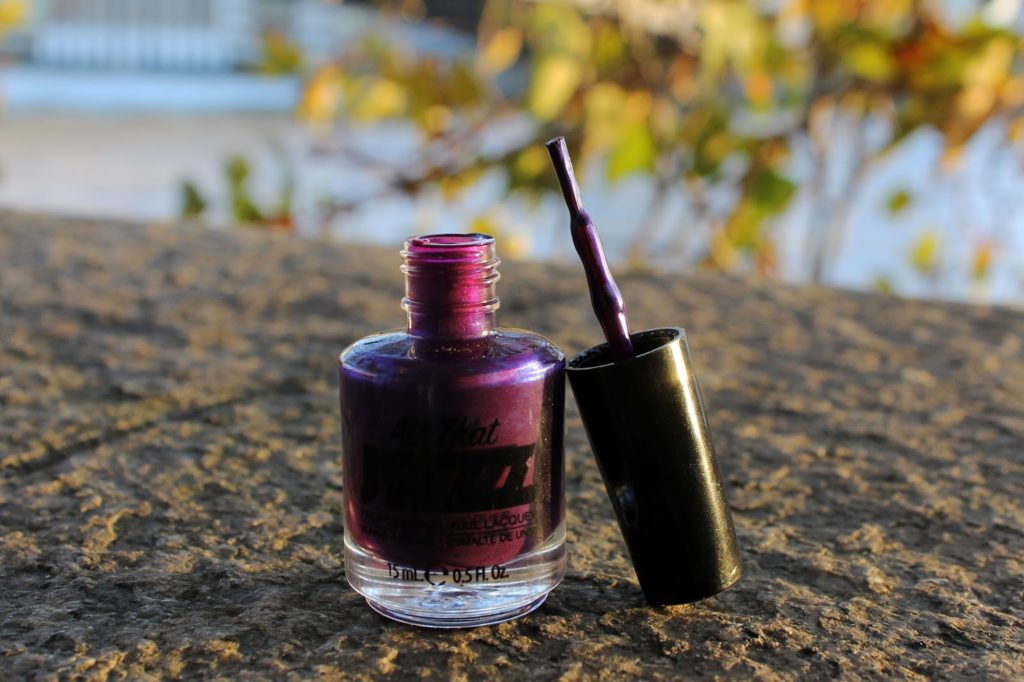 Purple is another pretty Christmas colour! I got this
All That Jazz
nail polish at
Olympia Beauty
, but I only started using it recently. I found the applicator rather similar to
Nails Inc
, which means that it's easy to apply, but it didn't last as long. Nonetheless, it has a pretty shimmery finish, which makes it "shine" under a good light.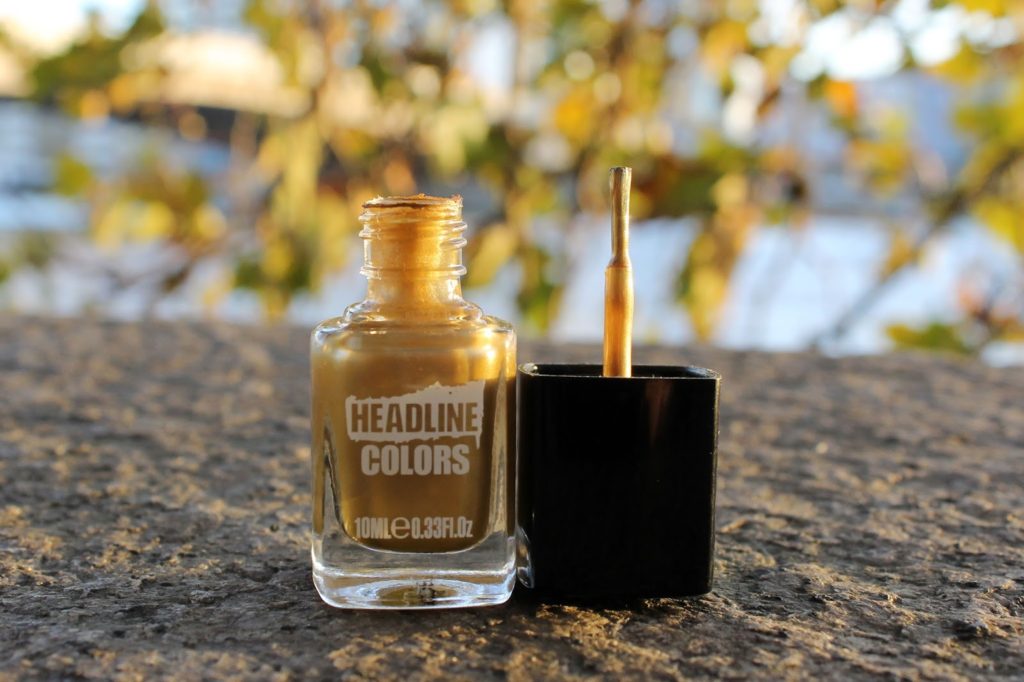 I got this nail polish over a year ago, but it's still going strong! I found this Headline Colors Glamour nails polish super easy to apply and it goes on flawlessly. It's got a smooth golden metallic finish, which is a perfect party colour! However, this line is discontinued and the only place you can get this polish is on Amazon.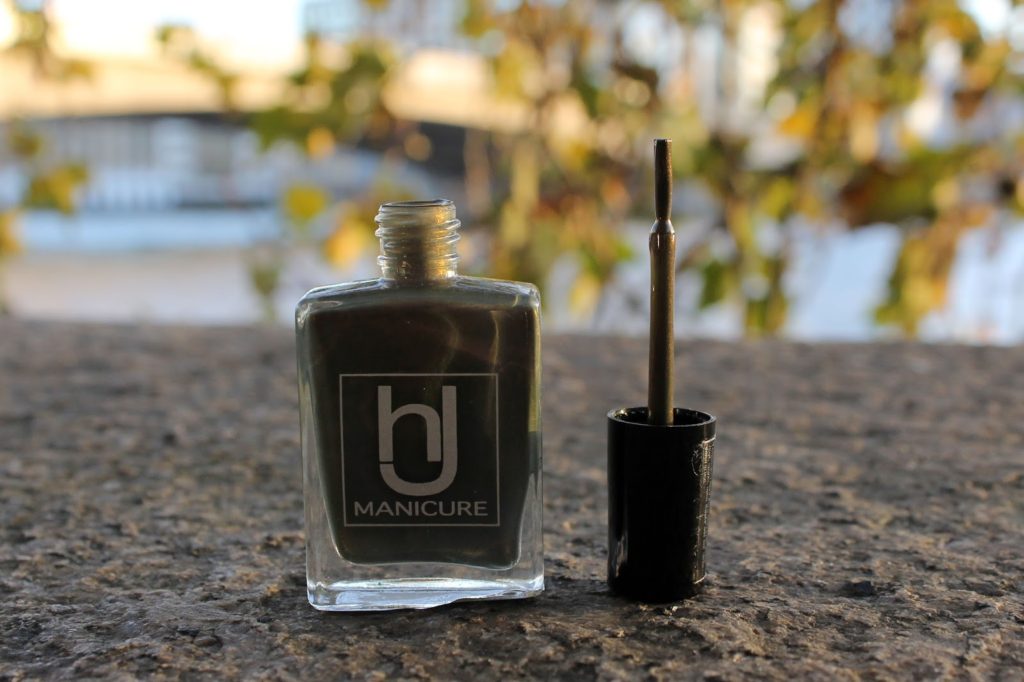 I recently got introduced to HJ Manicure and I must admit that I love the shades in the collection! Vintage Bronze is one of their new A/W shades and I absolutely adore this particular one! As the name suggests, the base shade is bronze, but it's also got a gorgeous reddish-greenish "pearlesque" shine to it. It reminds me a bit of a 3D type of nail polish where it looks different from every direction!
I'm having problems with lighting at the moment, so sorry about the pictures appearing a little dark! I took these pictures around sunset (at like 3pm!!!), so they've got a little bit of an additional reddish hue to them. Sorry about that, but the swatches show the true colours. 🙂
*Disclaimer: This post contain goody bag products, but the choice of featuring them on my blog is my own.