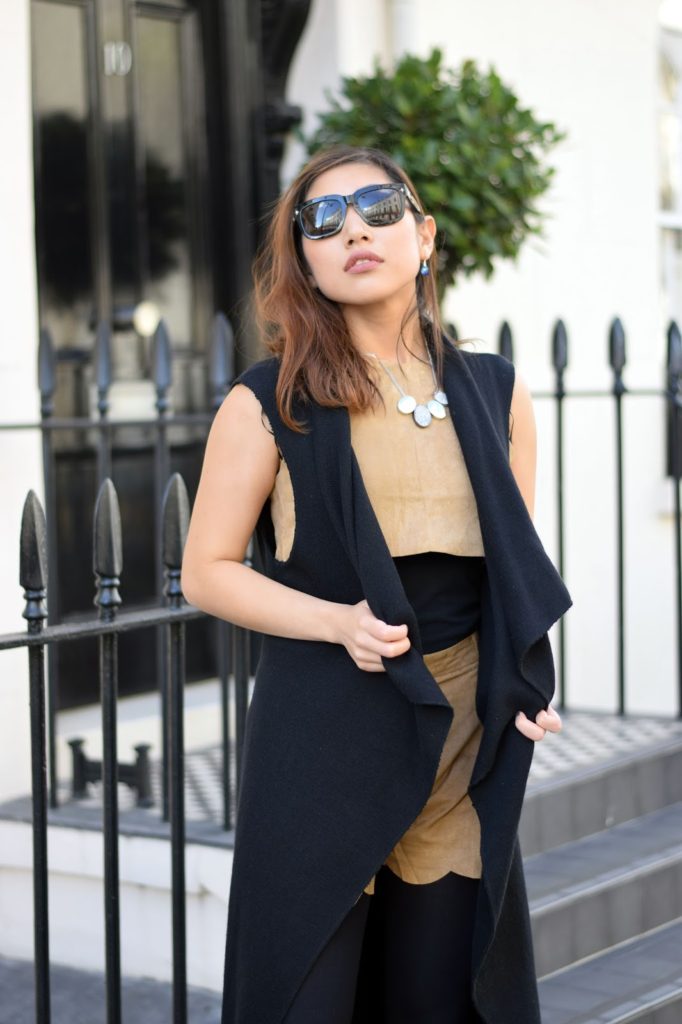 Luxêmme appears to have become one of the most favourited fashion brands among bloggers. I've seen so many outfits feature Luxêmme and they all look stunning. Luxêmme has some of the most stunning co-ords including this suedette two-piece, so it's hard not to fall in love with the brand. It's a brand that "takes its inspiration from classic French- Parisian fashion, as well as authentic Manchester street style!"
I was fortunate enough to review a limited edition piece from this fun fashion brand. Unfortunately, I wasn't able to style my first and second choice from the range as there were limited numbers, but I think my third choice looks pretty cool too! However, I prefer loose fitting outfits, so I did find the clothes a little too "short & tight" for my normal size. So if you're petite, this outfit is absolutely perfect for you!!!
Suedette is one of the key trends for this season; suedette jackets, suedette dress, suedette skirts… you name it! However, suedette crop top and mini shorts aren't the most talked about items! Could it be because it's autumn and we are living in the UK? (P.S. if you're reading this from a hot place right now, then lucky you!!!!)
So in order for me to rock this "summer" outfit in "autumn" style, I wore an all black base to keep myself warm whilst I rocked the crop top and mini shorts co-ord. In addition, I also added a long coatigan to add that extra cool factor! I think a long duster coat would look pretty awesome with this outfit too!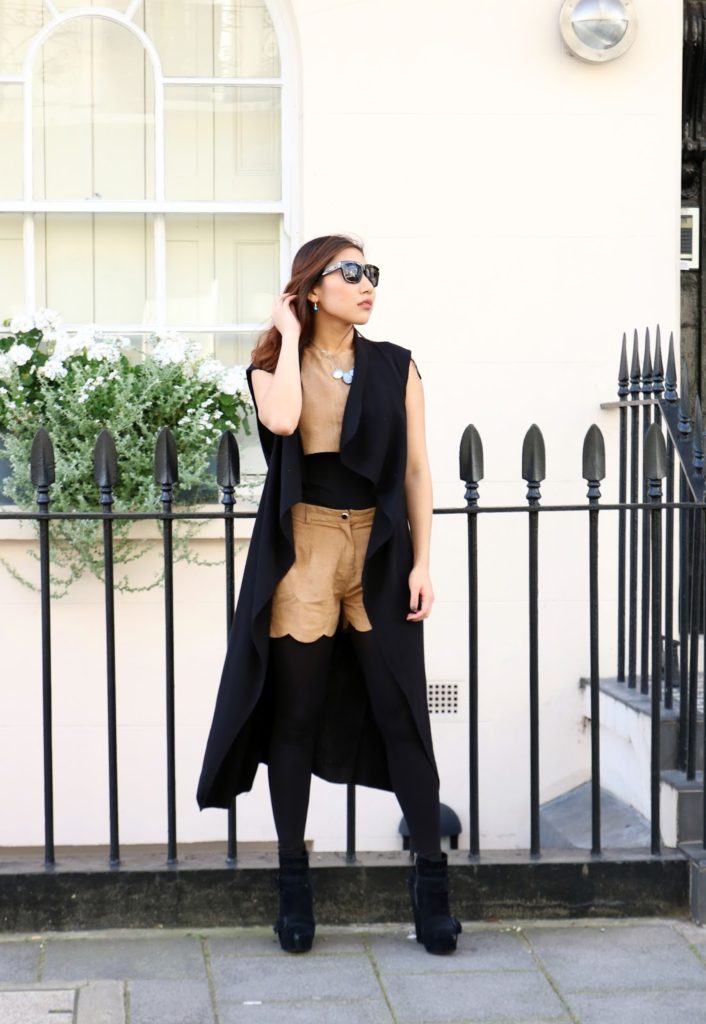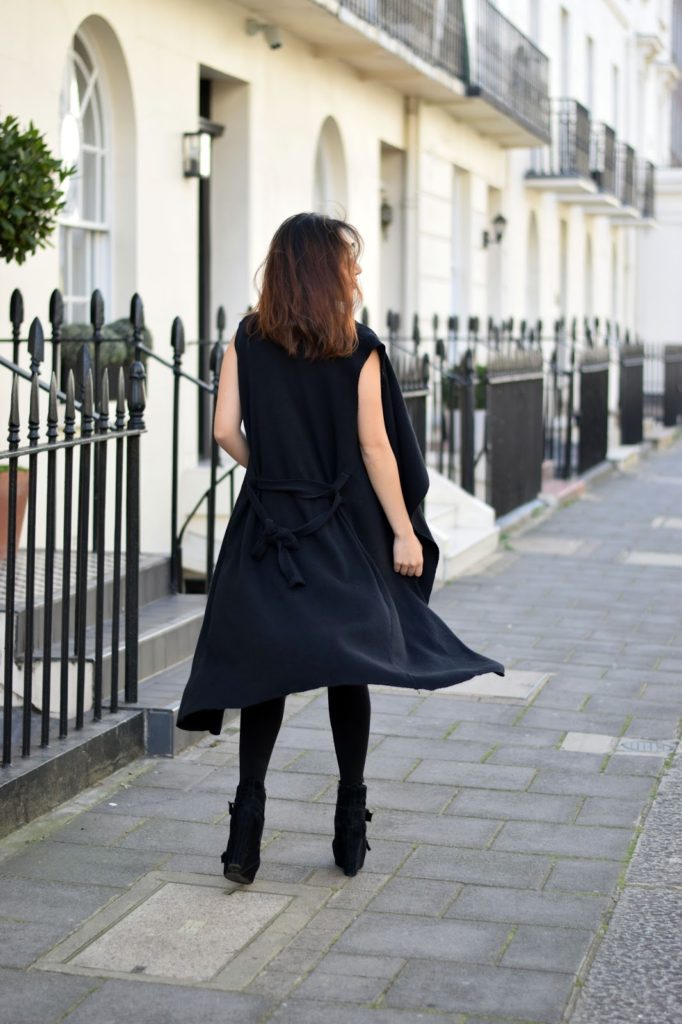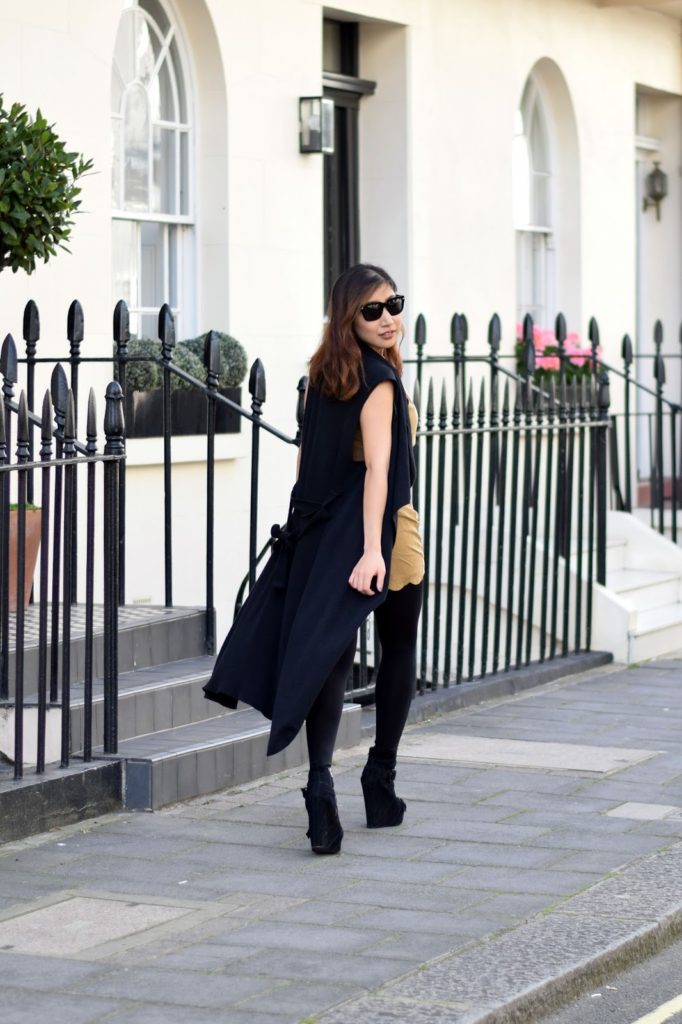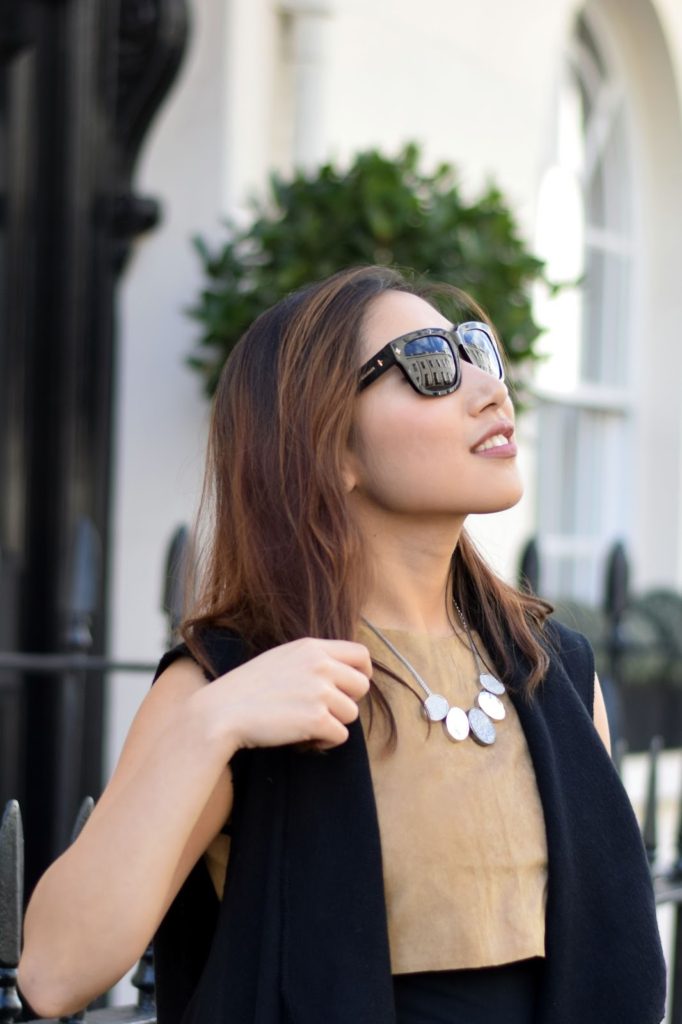 What I'm Wearing:
Sunglasses : Balmain Paris Sunglasses
Necklace: George at Asda Oval Charms Necklace
Boots: Aldo Ankle Boots
Let me know what you think! How would you style a crop top & shorts two piece in the autumn?
*Disclaimer: I received this item for review, but the words are my own.