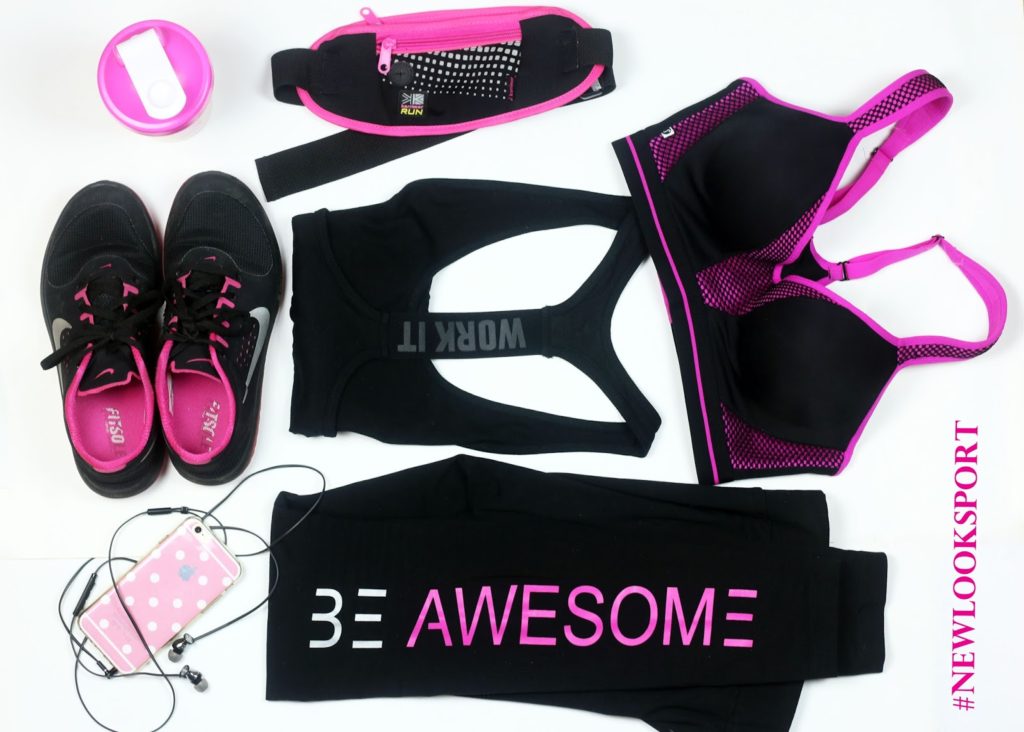 As a fashion blogger, the "look good, feel good" factor is one of the key elements that keeps me going back to the gym! I must admit that feeling comfortable in my sports gear also makes me work harder! So in today's post, I'll be showing you some of the main items in my sport bag!
For the past few weeks, I have basically transformed myself from a beauty fanatic to a fitness freak! I now spend more time on the treadmill than applying makeup in the mornings. It's a big change from December, but it's a good change! Other than going to the gym, I have also replaced chocolate and biscuits with healthy homemade sugar-free snacks (well, most days). I really hope that I can keep up with this change and I do believe that documenting my new lifestyle will keep me motivated for longer!
I don't know if any of you do this, but I have a habit to colour match my gym outfits! My favourite colour combo is definitely pink and black! It's perfectly alright to lift weights and look cute and girly at the same! The must have items for me are definitely a supportive sports bra, a cute tank top and a comfy pair of trainers!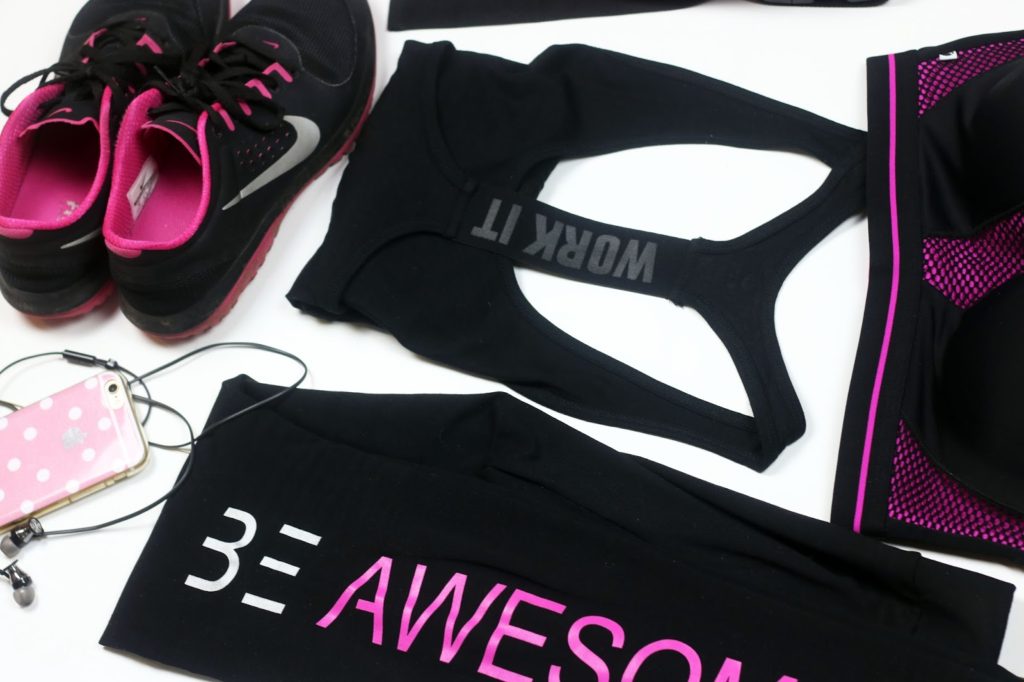 New Look is one of my top destinations for fashion forward sports gear. The New Look Sport* range combines style and quality with performance and comfort! My favourite item from this range is definitely the Be Awesome Sports Leggings! The material is slightly thicker and more durable than their normal leggings, which means that your whole bottom half gets tucked-in and lifted. Together with the Elastic Strap Back Sports Vest, it literally reads "Work It & Be Awesome" – what a great fitness motivation! I also love the Black Contrast Underwired Sports Bra as it's got that fun and sexy vibe, but still holds everything in place!
In addition to keeping an "awesome" outfit in my gym bag, I also make sure to bring a water bottle, a bumbag (to hold my phone during weightlifting) and a pair of comfy trainers. Some good music on my phone and a nice set of headphones also gets me moving! Admittedly, I have been listening to a lot of old school cheesy music lately including Spice Girls, Steps, Britney Spears and Sugababes…. ok, I'll stop there!
Items featured in this post:
So this is my basic sports gear, next time we can go through what I keep in my gym wash bag. 🙂
Now tell me, what do you bring to the gym?
*Disclaimer: This is a collaboration post with New Look, but the views are my own.