Three for my beauty mascots,
They like to be in each post,
They each chose a hat,
But which do you like the most?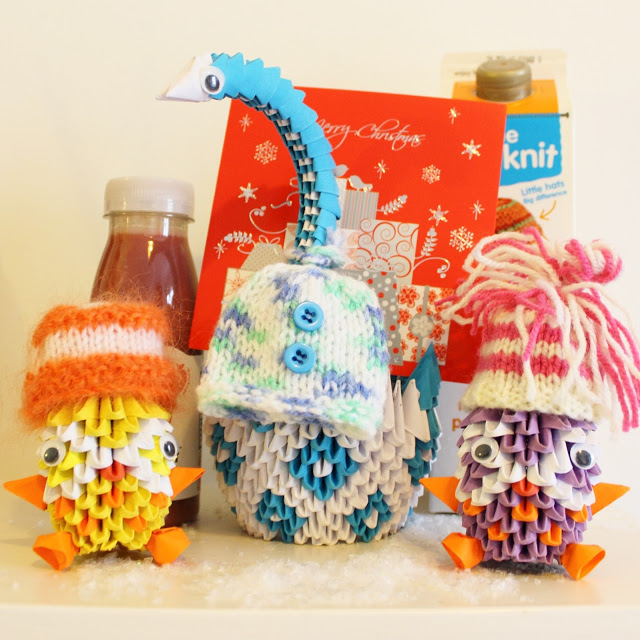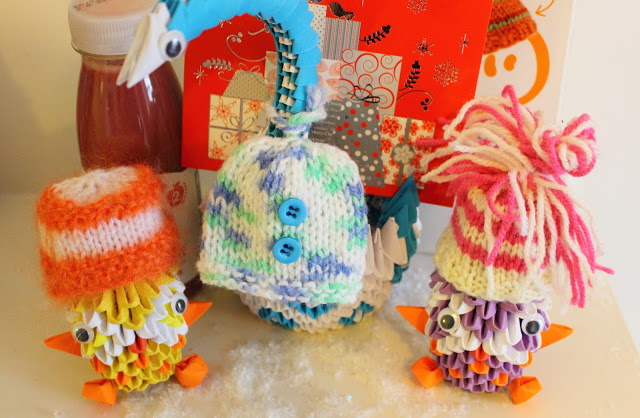 PREVIOUSLY: What is this? Most of you are probably aware of the Innocent Smoothie Big Knit project, which aims to raise money for Age UK. 25p of each drink sold is used to help old people stay warm. I managed to collect 7 hats, which I will be showcasing on my blog throughout Advent with ideas on what to use them for. The inspiration came from Innocent Drinks themselves with their unique and creative ideas!
Also, I need a little bit of help! If you know where I can get more of these little hats (even if they don't have a bottle), please tweet or message me because they're sold out near where I live and I need more to complete my 24-day project, otherwise I'll be re-using the 7 that I have. 😛
I used to have beauty mascots on my blog, but I stopped using them because I started using creative backgrounds and didn't have time to take care of these little babies. If you're interested in reading the story about my (previously featured) beauty mascots, you can find them here
Beauty Mascots
.
;