Have you been to
Hyde Park
recently? I went there a couple of weeks ago with
Nadja
from
Throw Me Something Beautiful
. During the summer months, Hyde Park is insanely gorgeous with flowers blooming everywhere. It was a nice and sunny day after a hefty weekend of rain, hence the park was filled with people! Despite the random stares, we managed to take some awesome outfit photos for my blog and some sunglasses shots for hers. I think
Nadja
did an awesome job capturing my outfit, don't you think?
Now a little bit about the outfit. The outfit I'm wearing is pretty simple, it's great for a day out and for a shopping trip somewhere. I found the
Victoria Beckham
top by the
TK Maxx Contemporary Gold Label
section for £50. YES!! IT IS A
VICTORIA BECKHAM TOP
! The top itself is very pretty and it looks nice and formal, yet casual and relaxed. You can find a similar one on
Farfetch
(for full price of course).
I'm also really please with the fact that I can finally, yes finally fit into my jeans once again. I've been avoiding wearing and buying jeans for months because I feel like every time I sit down, my jeans turns to the verge of explosion… but not anymore, thanks to Blogilates and healthy eating! Other than that, I also got a new bag! I'm so happy with my Michael Kors Hamilton bag, which I bought for myself as a birthday and end of uni present. It's a splurge, but you know what, I deserve it after something like 40 hardcore uni exams.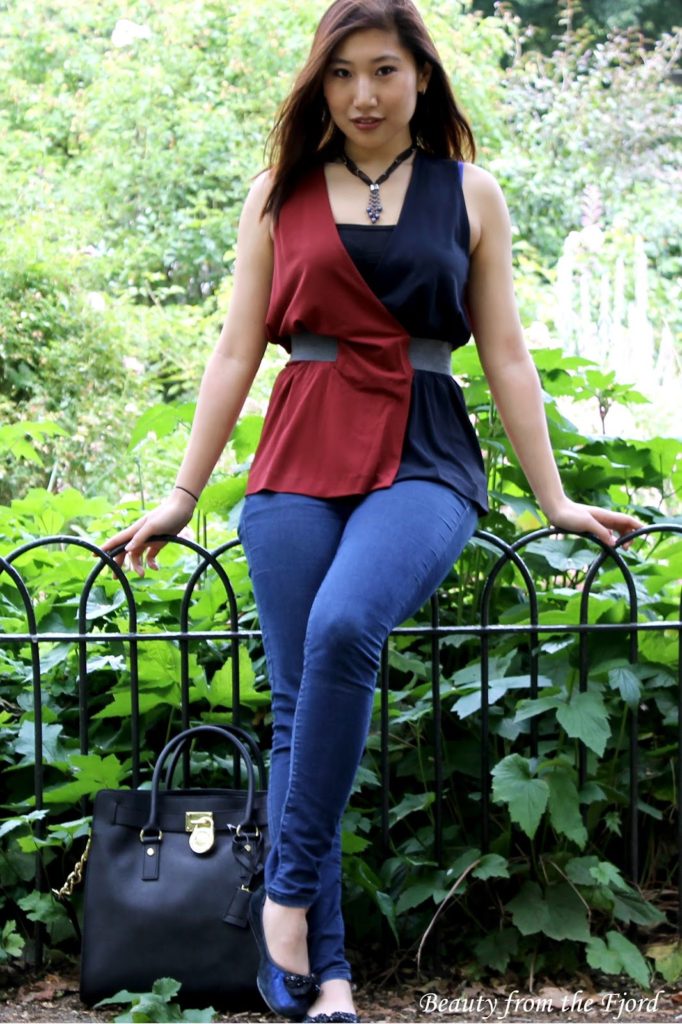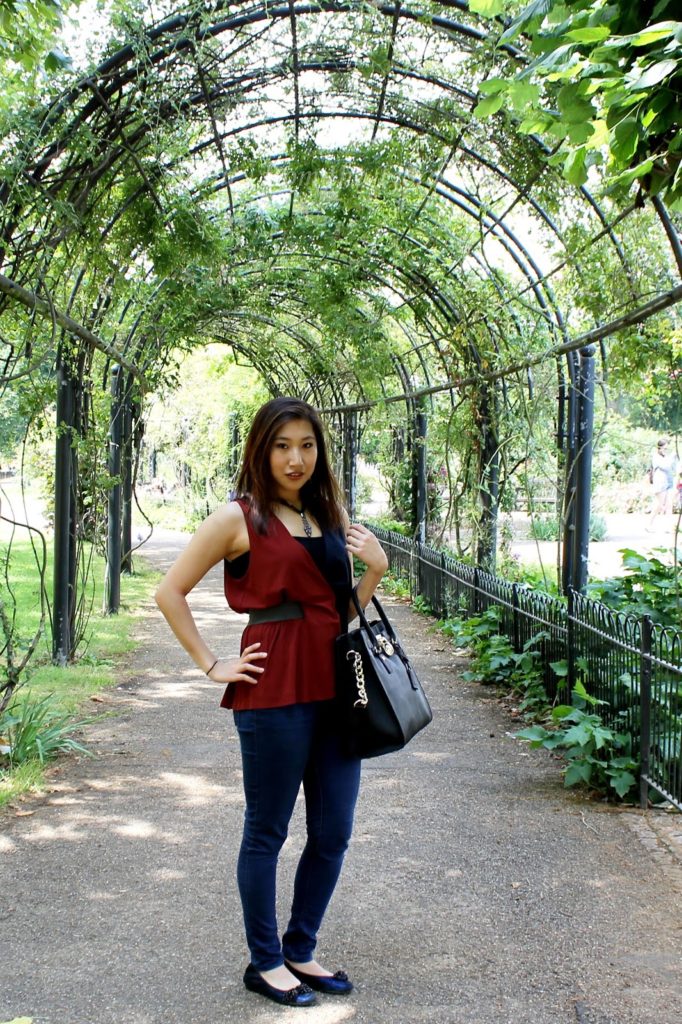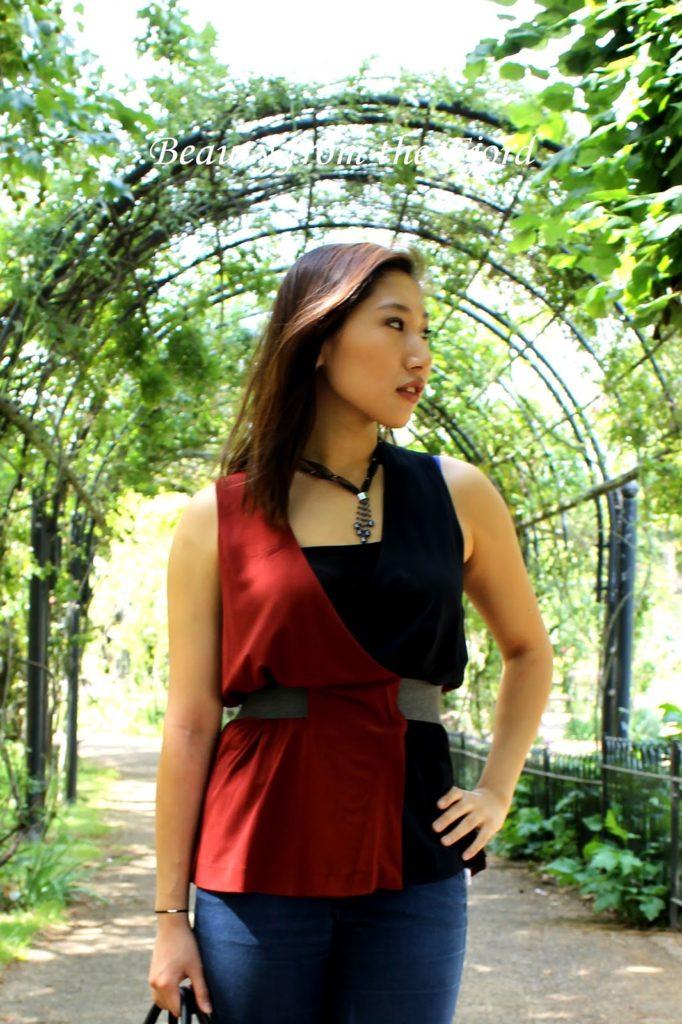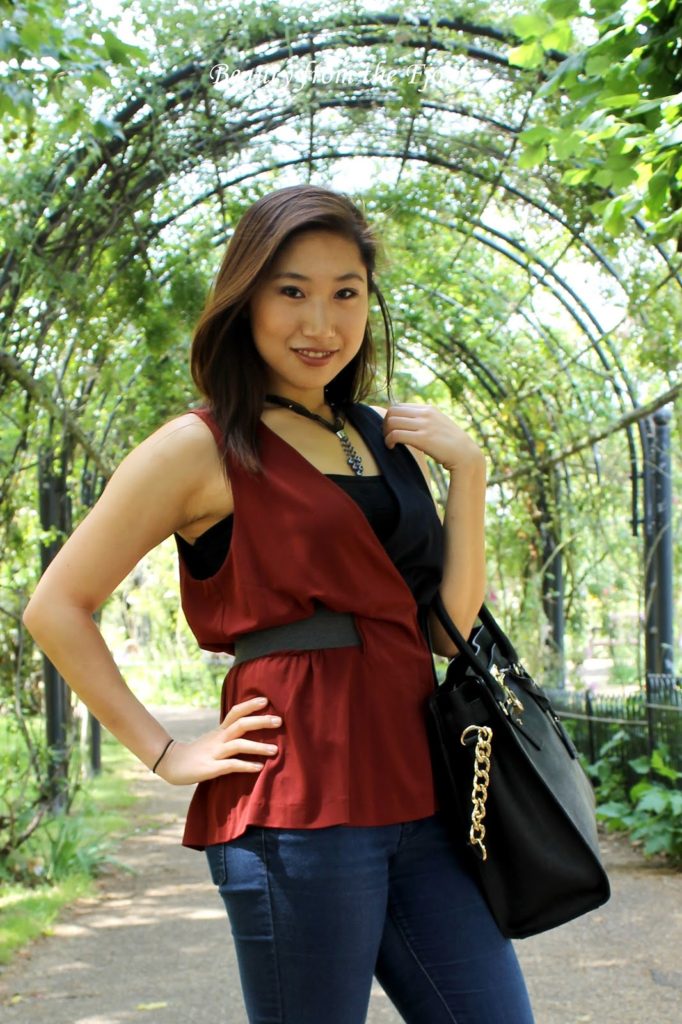 What I'm Wearing
Shoes (super old)
The last photo is my favourite! What do you guys think? Also, have you made any recent purchases and do you know any awesome places in London to take outfit photos? 🙂