~Friday, 22.08.2014~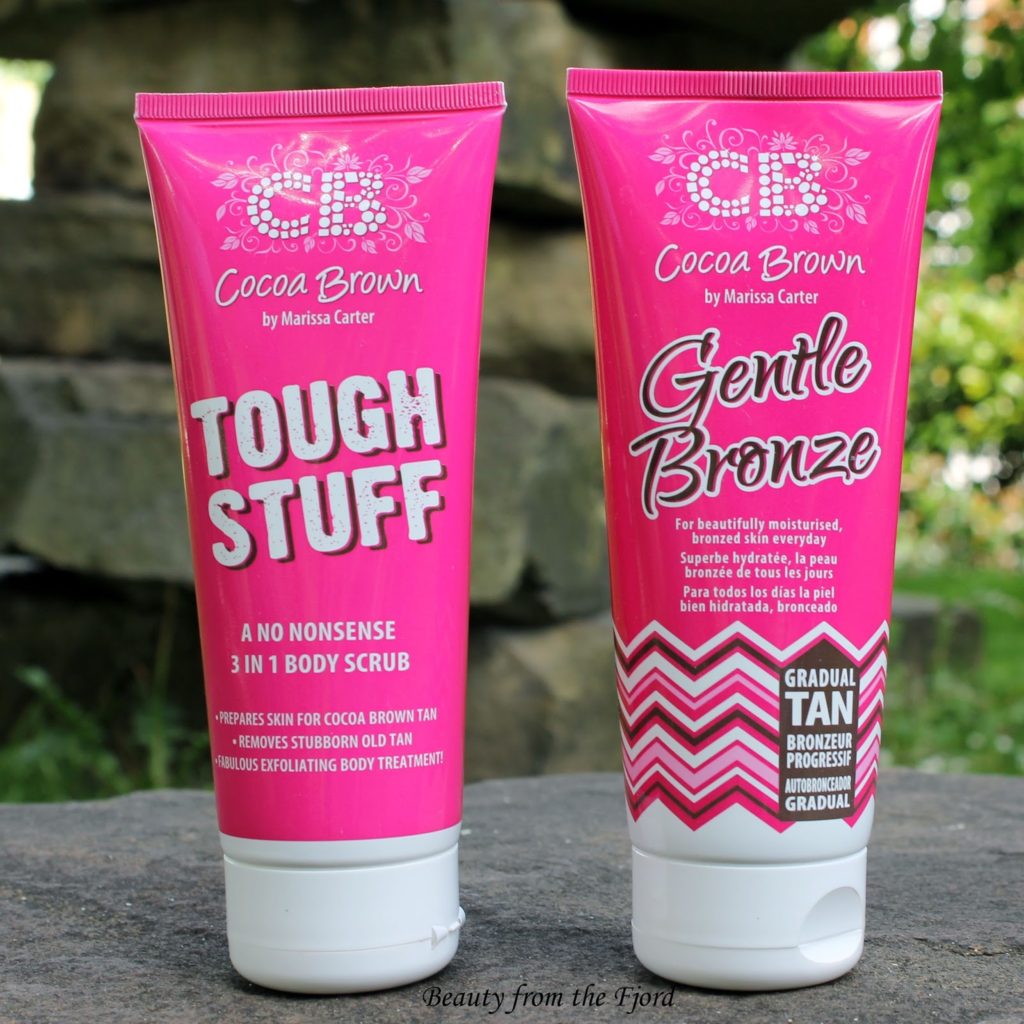 I was invited to a beauty event back in April, where I was introduced to Cocoa Brown. However, I was revising hard for my exams around that time, so I didn't really have time to test these out until the summer. I've been using Cocoa Brown tan for a couple of months now and I'm utterly impressed by it!
I've seen a few reviews on the Cocoa Brown 1 Hour Tan, which is possibly the most popular product in their range. I haven't tried the 1 Hour Tan myself, but it's definitely on my wishlist and I'm dying to give it ago. Today's review is on Tough Stuff and Gentle Bronze, which are both award winning products!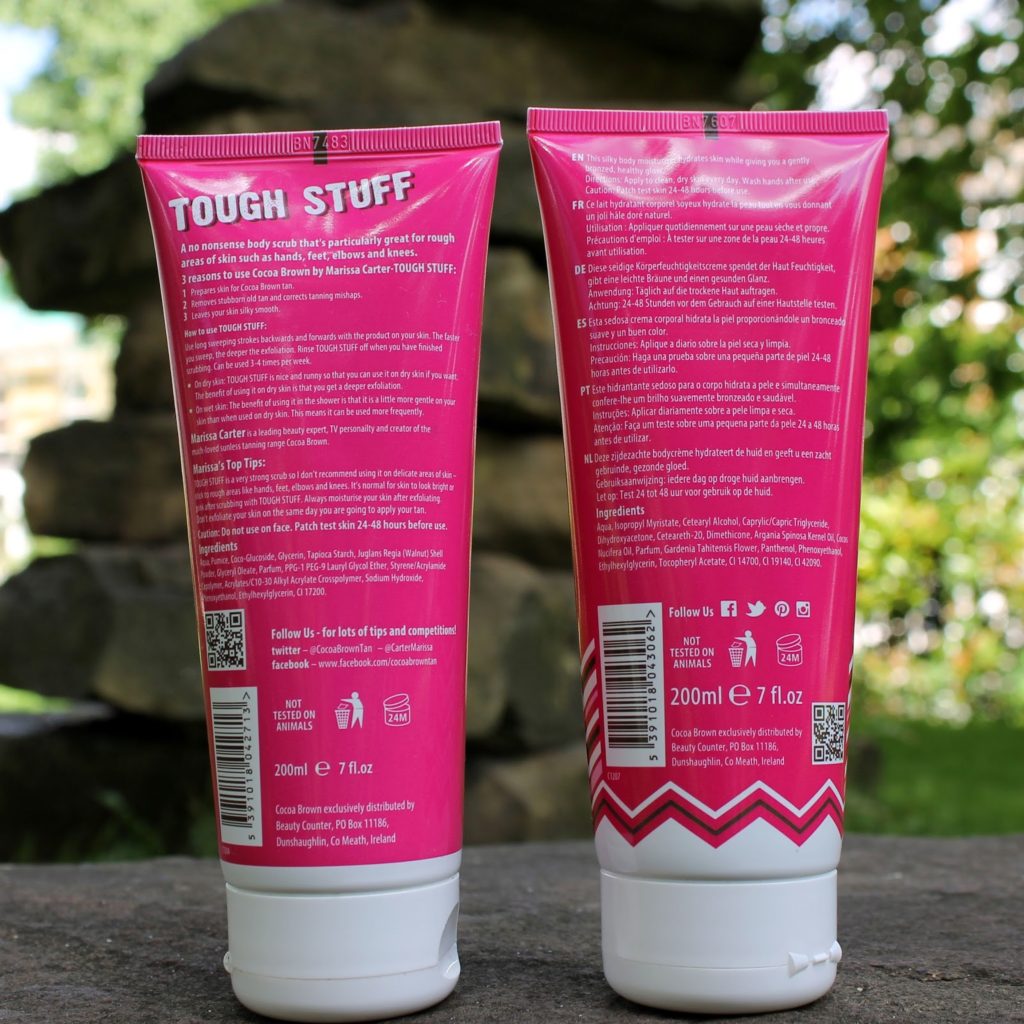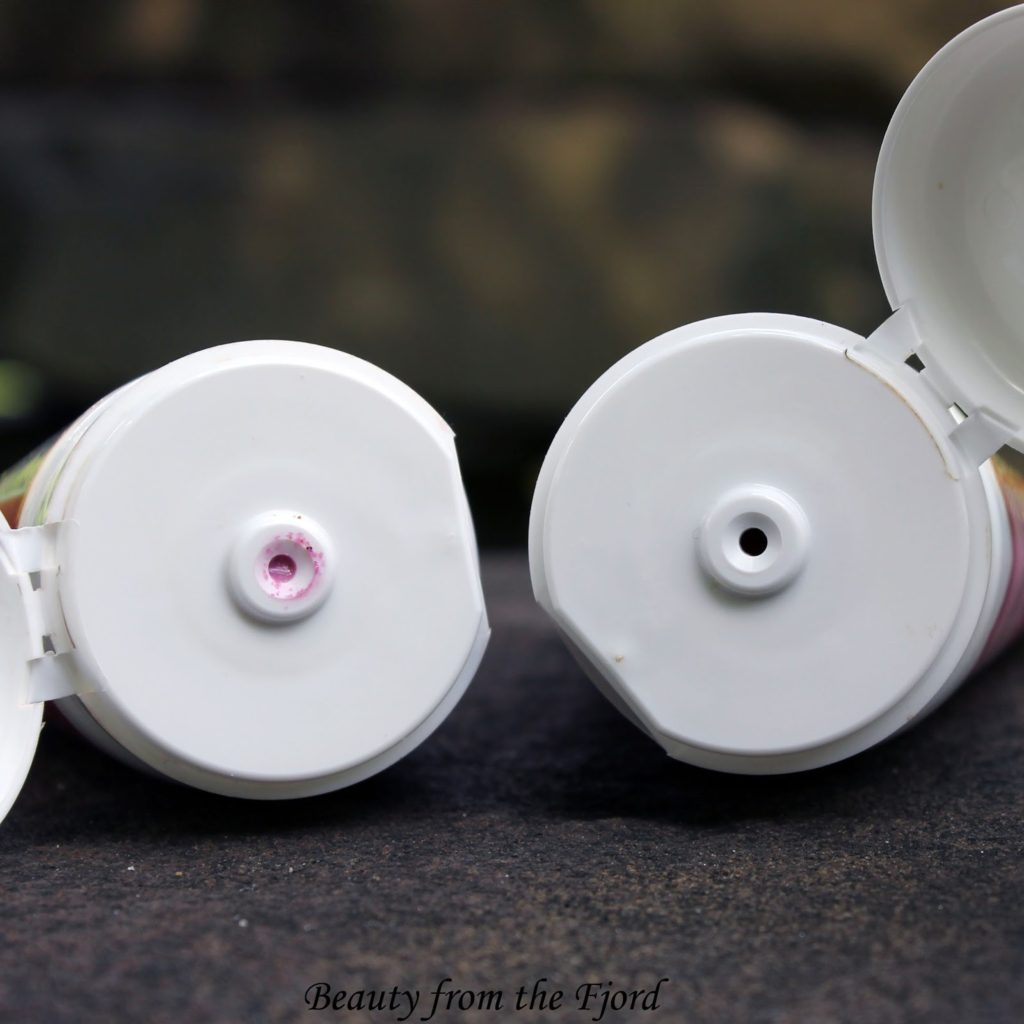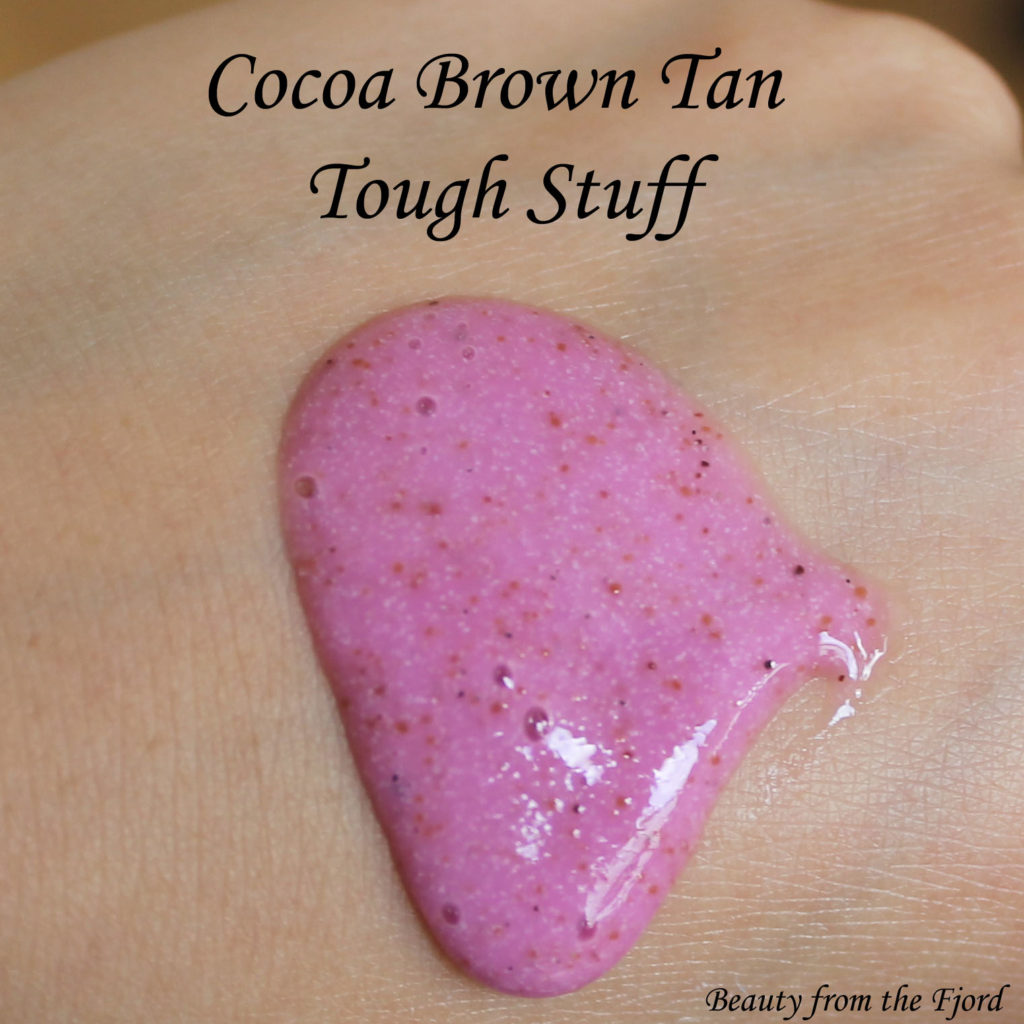 Tough Stuff is designed to exfoliate "tough" areas like elbows, knees and feet, but I tend to use it in small amounts all over twice a week. It leaves my skin super smooth and it's ridiculous effective for removing old tan (you can literally see it come off) and preparing my skin for a new layer of tan.
This body scrub is rather different from the previous ones I've used. Unlike sugar scrubs, the exfoliating grains (or whatever they're called) do not melt upon contact with water. The grains are rather gritty and sandpaper-like. Nonetheless, it causes no harm to the skin and is probably the key reason for why this body scrub is so effective. The scent is mainly floral and plant-like, which is Cocoa Brown's signature scent.
What I like the most about Gentle Bronze is how quickly it absorbs. It's as simple as "apply and go". The colour of this tan is like chocolate, so it gives my skin an instant bronze tint. Unlike Cocoa Brown 1 Hour Tan, Gentle Bronze is a gradual tan, so the transformation is slow and natural. The before and after picture isn't dramatic , but this tan has definitely given my skin a healthy glow.
Gentle Bronze doesn't smell like a tanning product. The immediate scent is similar to Tough Stuff, but it gives off a mild scent of "tanning product" a few hours after application. Even better, this tan is streak free! I think Gentle Bronze is great for those who want a faint, flawless and natural looking tan.
I'm not a tanning expert, but from the brands I've tried, Cocoa Brown is by far the best! Have you tried Cocoa Brown?
Disclaimer: *This product was given to me at a beauty event. I chose to review this at my own interest and the words in this post are 100% my own.
;