I think it's about time that I wrote a blog post after almost a week away from Blogger and Twitter. Also, can you believe that we're half way through February? But on the bright side, it's Valentine's day, so Happy Valentine's Day!
In today's post, I'll be talking about some Rodial makeup products I received after going to their Harvey Nichols Sculpting Bar Launch event back in December, where I got a Paparazzi Day Sculpt. This was when I fell in love with Rodial and luckily enough I was able to test out some of the products at the comfort of my own home, hoping recreate that perfect sculpted look!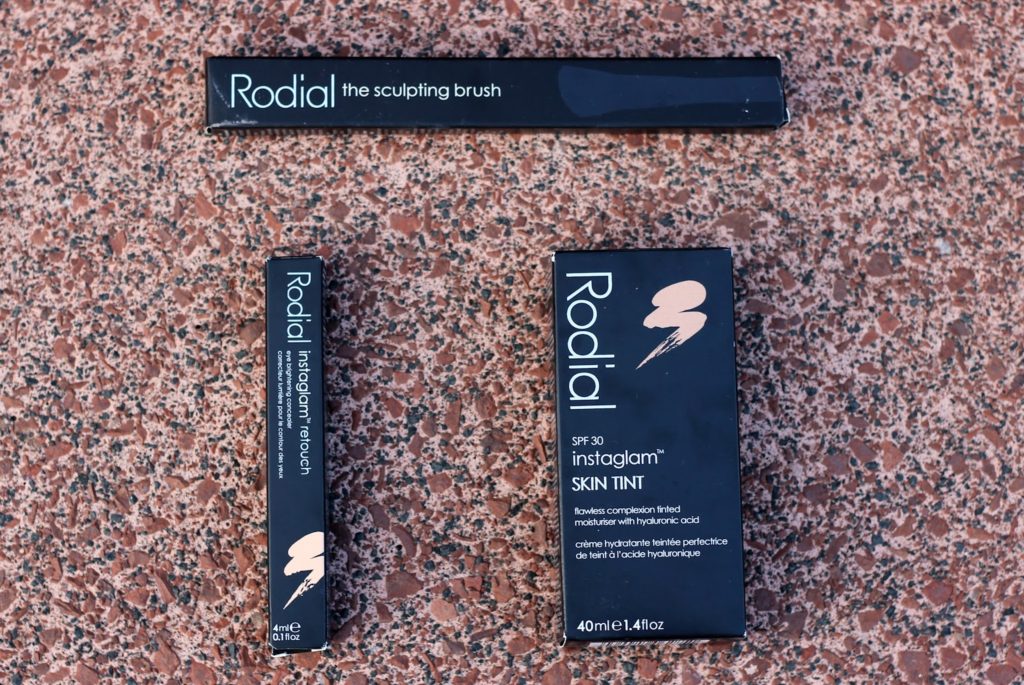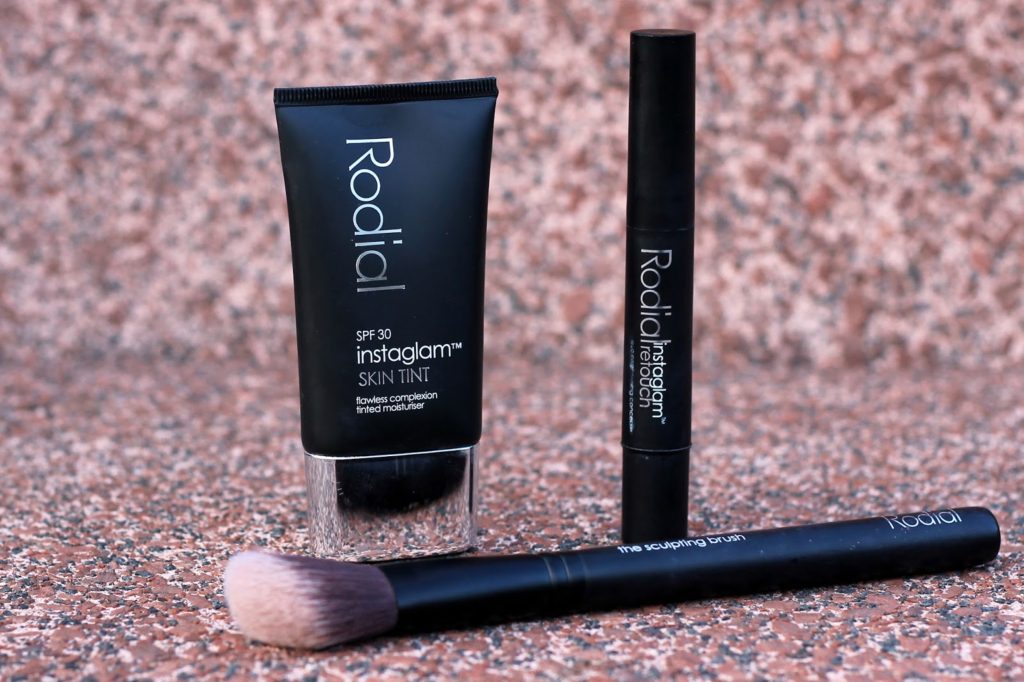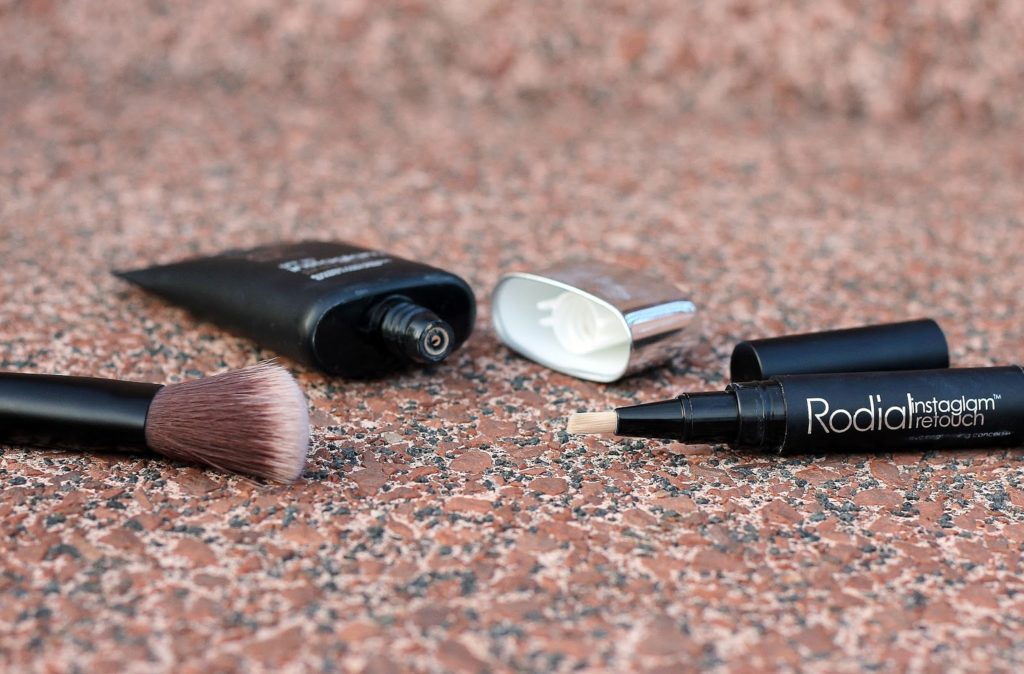 The products I'll be reviewing today are: Rodial Instaglam Skin Tint, Rodial Instaglam Retouch and Rodial Sculpting Brush. I'll be reviewing these three products separately in this post, but the one thing I like about all three products is the super chic packaging. Also, the word play on Instaglam makes me think of Instagram, so there is no reason for me not to upload an "Instaglam selfie" onto Instagram! 😛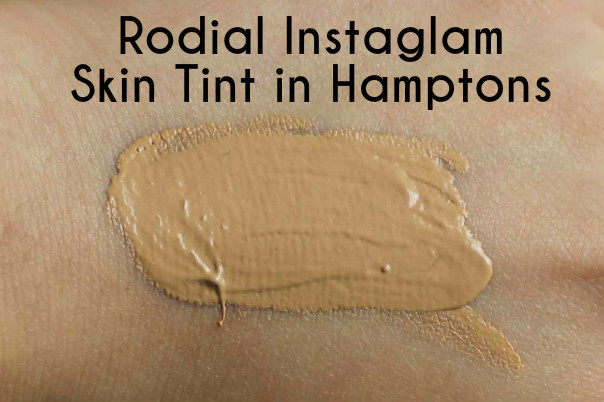 Rodial Instaglam Skin Tint comes in four shades: Light, Medium, Sunkissed and Dark. The one I have is in the Medium shade, also known as Hamptons. Rodial Skin Tint is designed as a tinted moisturiser, but it does pass off as a foundation as it's got a good coverage and a relatively matte finish. The shade is not a perfect fit due to my yellow toned skin, but it's definitely acceptable! I also love how it leaves my skin super soft.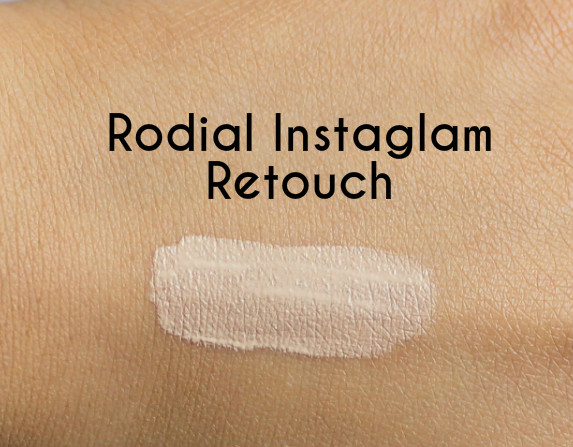 Rodial Instaglam Retouch is a pen-styled brightening concealer. I use this below my eyes to hide those dark circles. Nevertheless, it's also incredible at concealing any redness. The shade is super light, so it's probably not the best fit for darker skin tones, but it does look ok on medium skin if you apply a layer of foundation on top.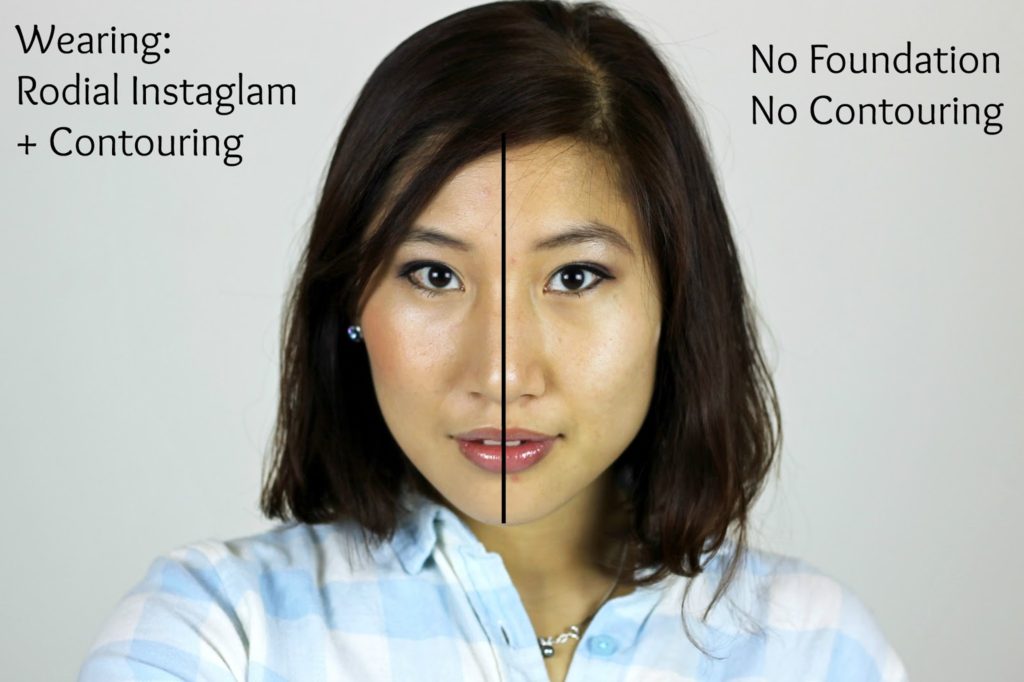 I must admit that I've been lusting over a makeup brush like Rodial Sculpting Brush for a long time. A good quality slim angled brush is super hard to find. This Rodial Sculpting Brush is incredibley soft and it hasn't lost it's quality after many weekly washes. Evidently, it's become my favourite face brush. However, at £40, this is no doubt the most expensive makeup brush I own and will probably ever own!
So have you tried any Rodial makeup products before? What do you think?
*Disclaimer: I received this product at an event, but the words are 100% my own.