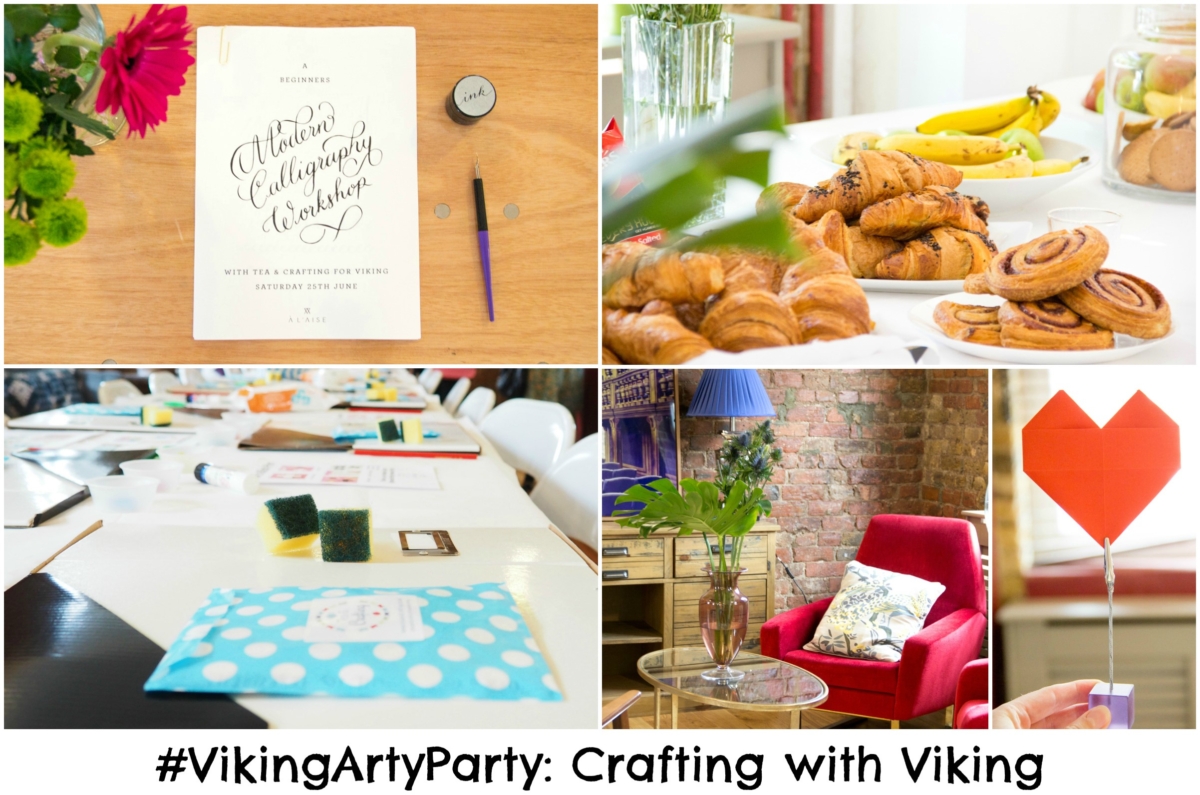 Looking at the dates of these photos, I realised that Viking Arty Party took place over a month ago! Although it feels more like 2 weeks since I spent an afternoon doing some DIY with fellow bloggers, it goes to show how little love I've given my blog over the summer and how faaaaaaar behind I'm with my blog posts! But with a holiday planned for next week, I'm hoping to get some blog stuff done during my break by the sea. 🙂
The Viking Arty Party was such a wonderful event and I feel really lucky to be one of the bloggers who took part. I'm a huge fan of DIY and upcycling, which makes this the perfect way to spend a Saturday afternoon for me.
The event took place at Lumiere London which is a gorgeous multipurpose photo studio in South London. The setting at Lumiere looks stunning and very picturesque. It's the perfect place to hold the #VikingArtyParty event as the studio felt homely and the artistic decors gave us a lot of inspiration!
I'm using a mix of my own photos and the official photos from the event taken by Search Laboratory who organised the crafting event for Viking. Thanks to them, I have a lot of AMAZING photos for this blog posts.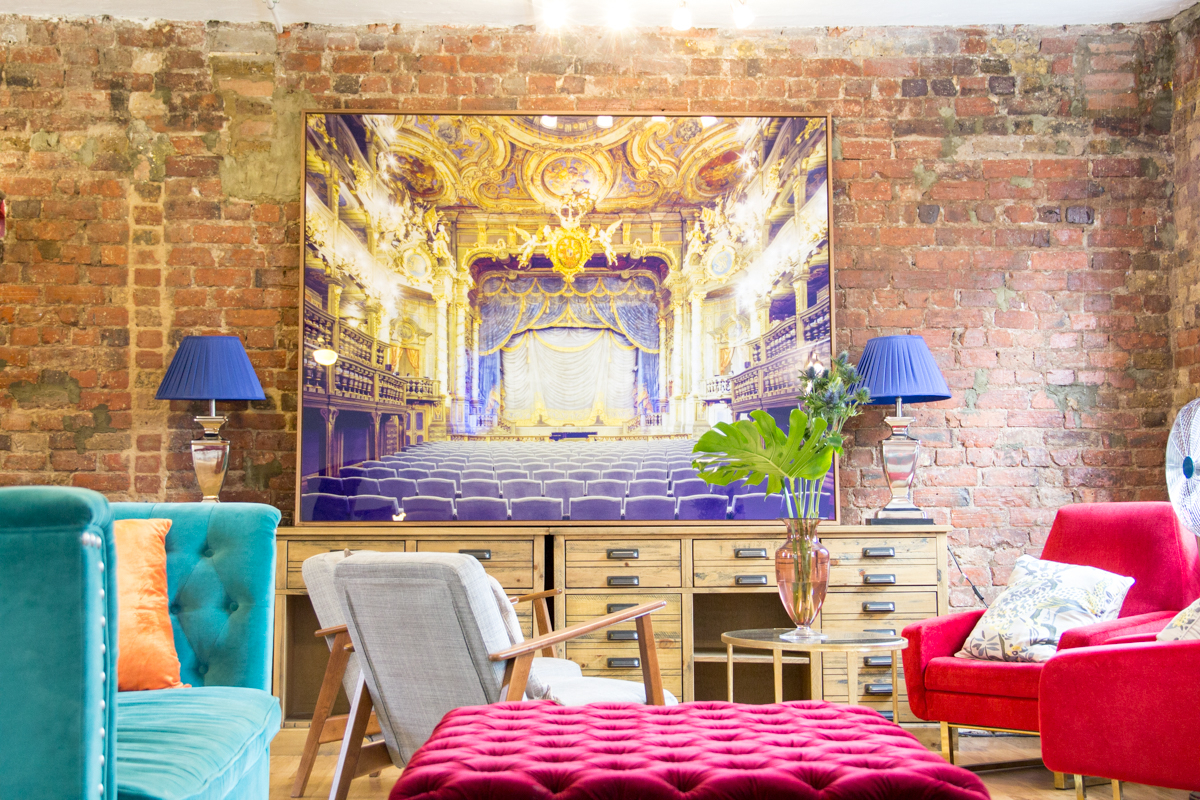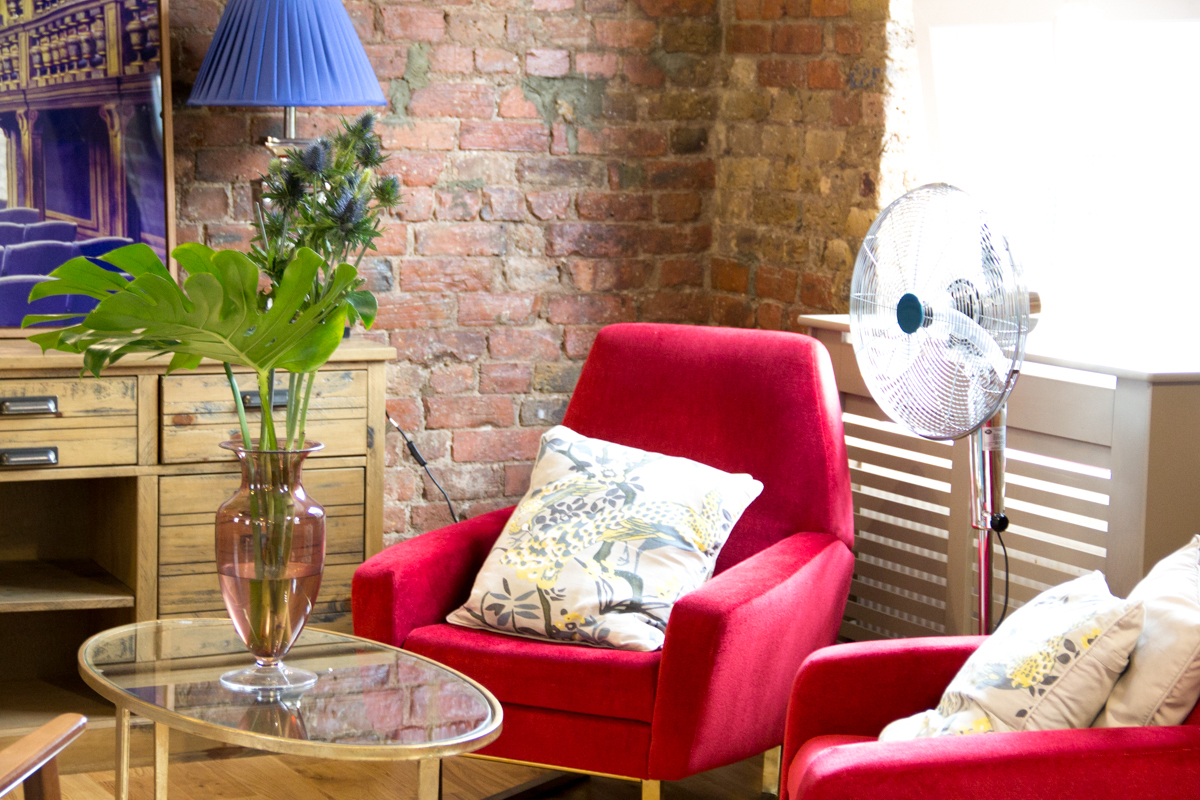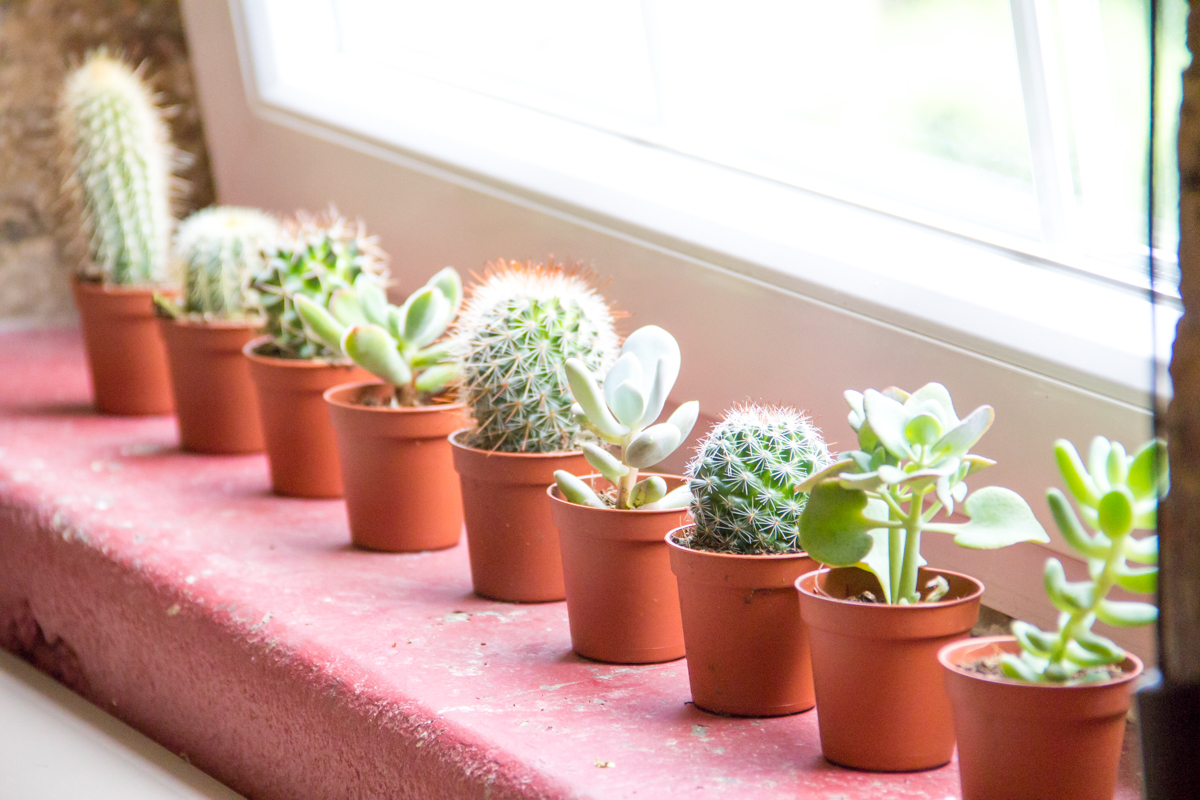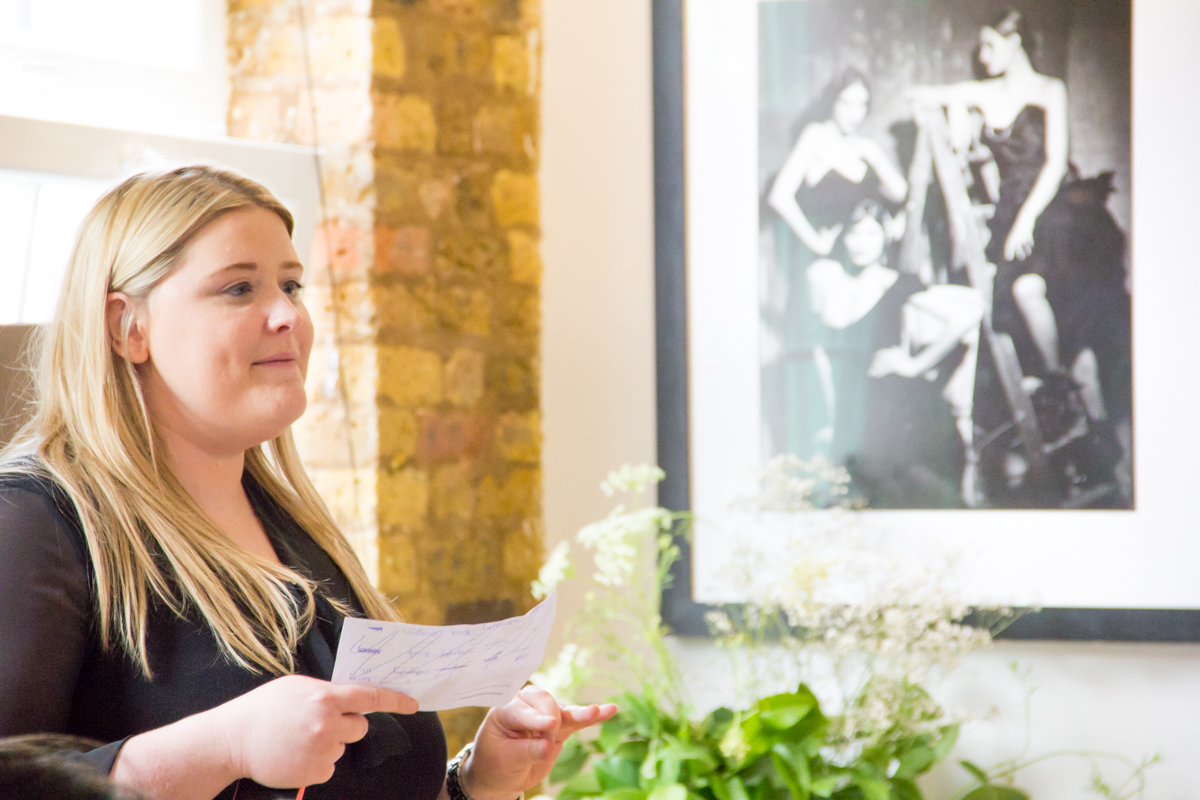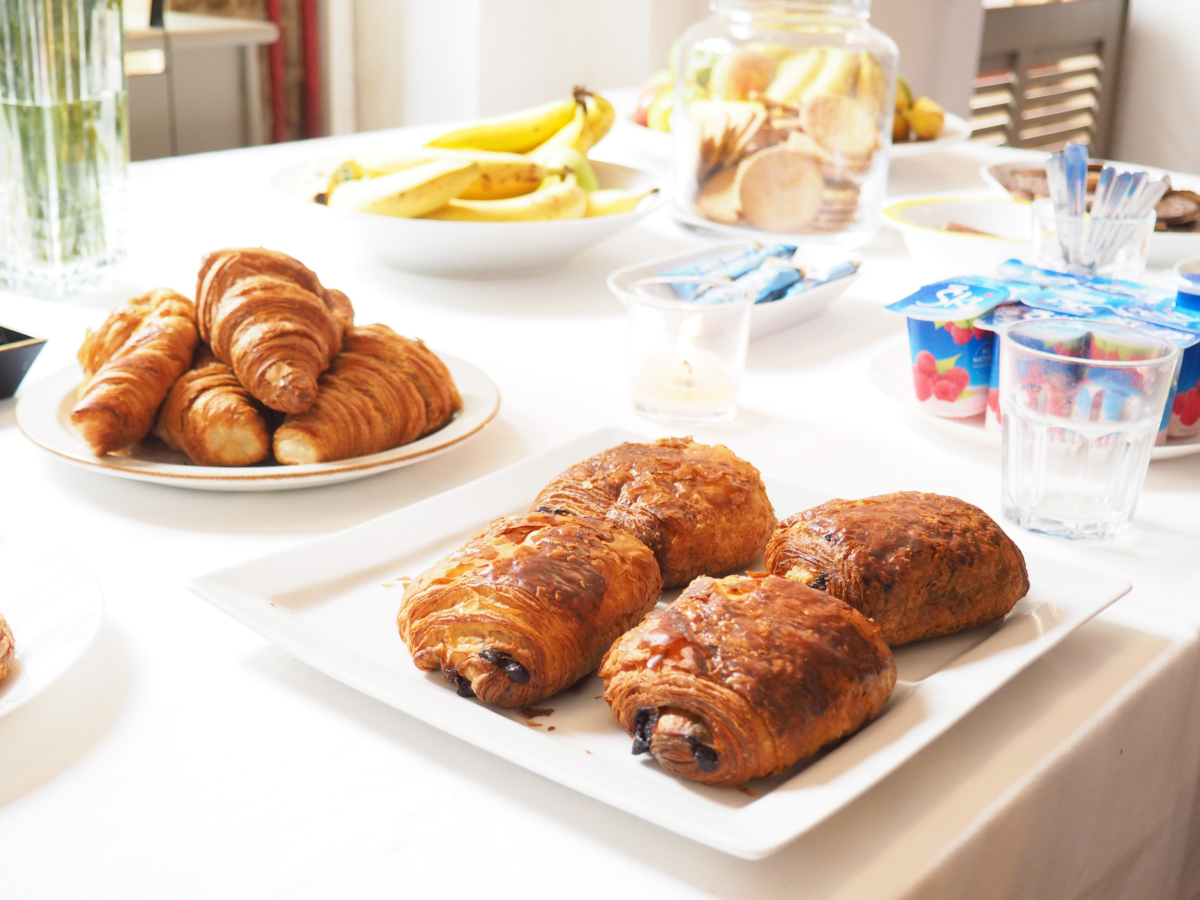 There were 3 fun-filled stations at the event and we had around 45 minutes to work at each station. We got to do some Block Printing, Modern Calligraphy and Mindful Origami. The stations were lead by Tea and Crafting for Block Printing, A-Laise for Modern Calligraphy and MindFOLDness for Mindful Origami. I loved the variety of the stations and there's was definitely a lot to learn from the different workshops!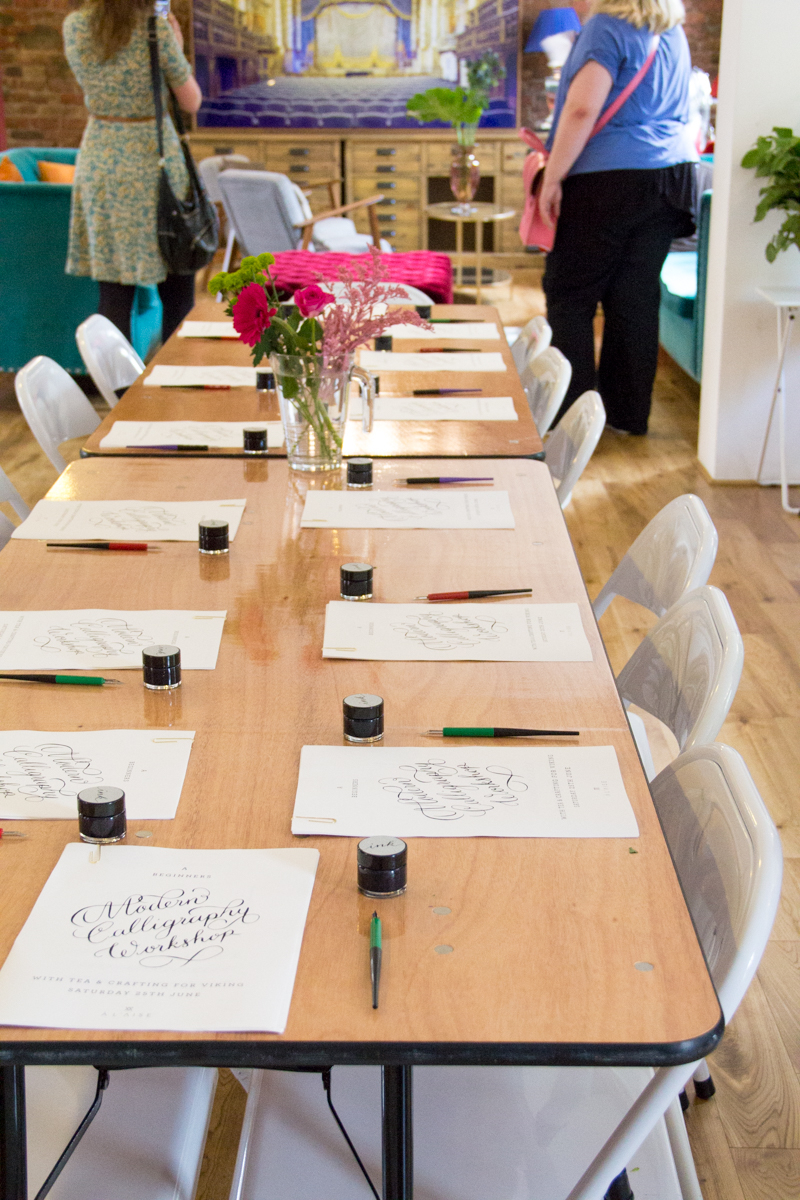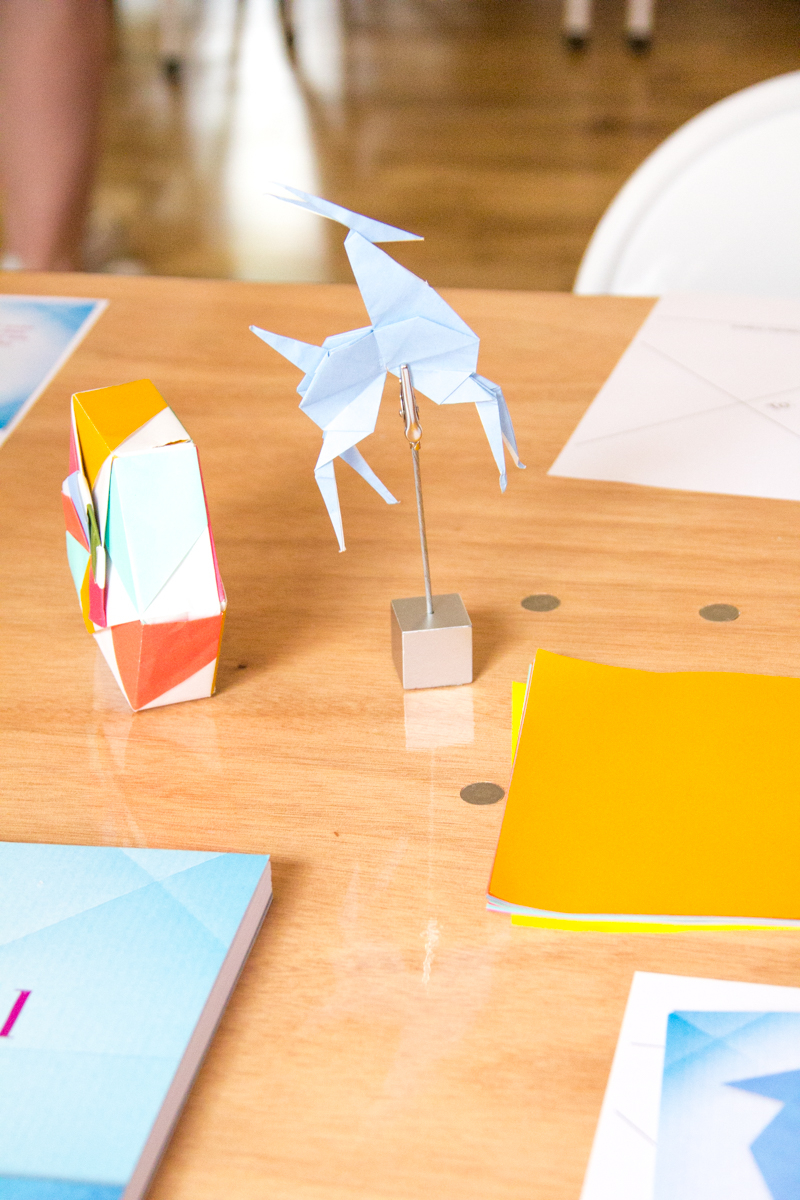 Station 1: Block Printing
The station I started with was the block printing workshop lead by Tea and Crafting. I must admit that this was my favourite station as it's not something I've done before and the magazine files came out looking awesome! I never thought how easy block printing was until trying it out at Viking Arty Party! It was as simple as cutting out a shape on a plastic sponge, gluing it on to a square acrylic panel, dabbing it in some paint and pressing it onto the file.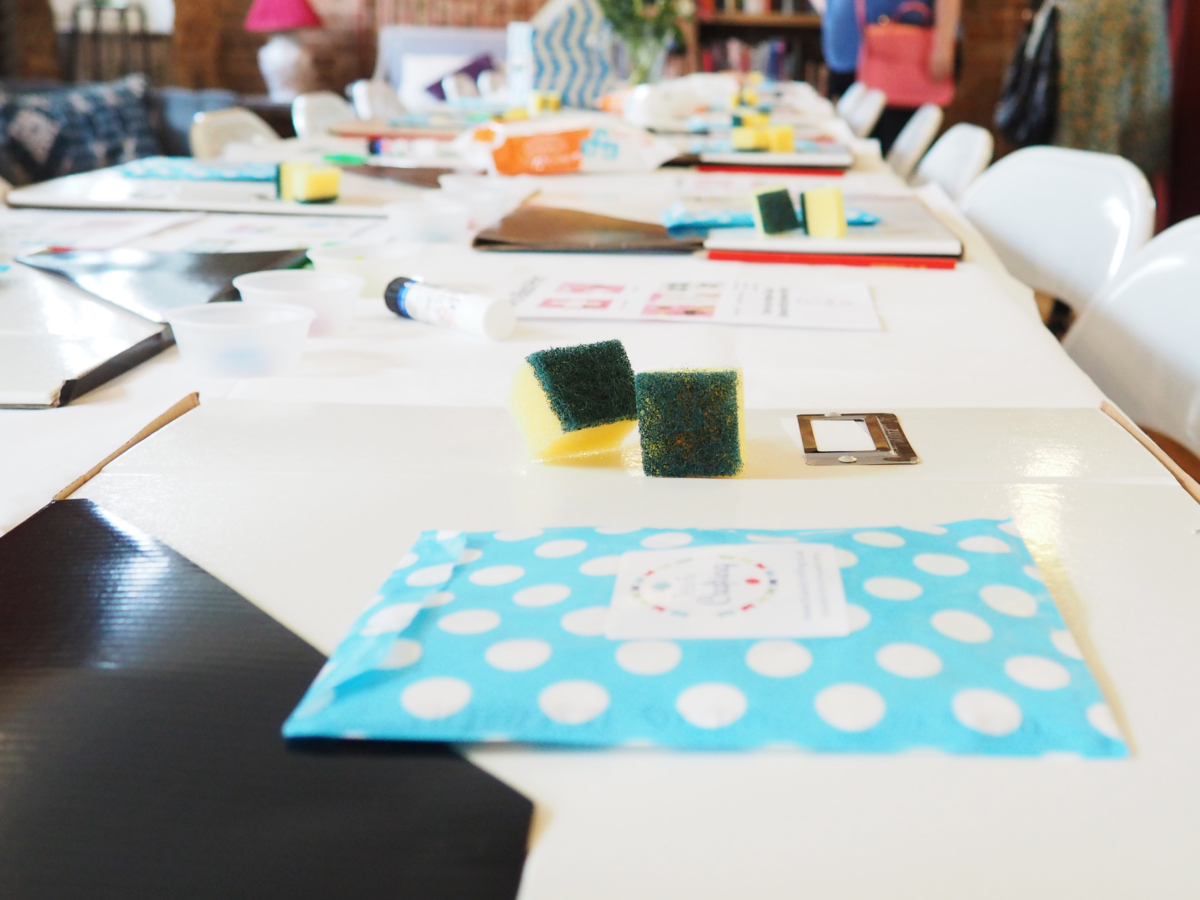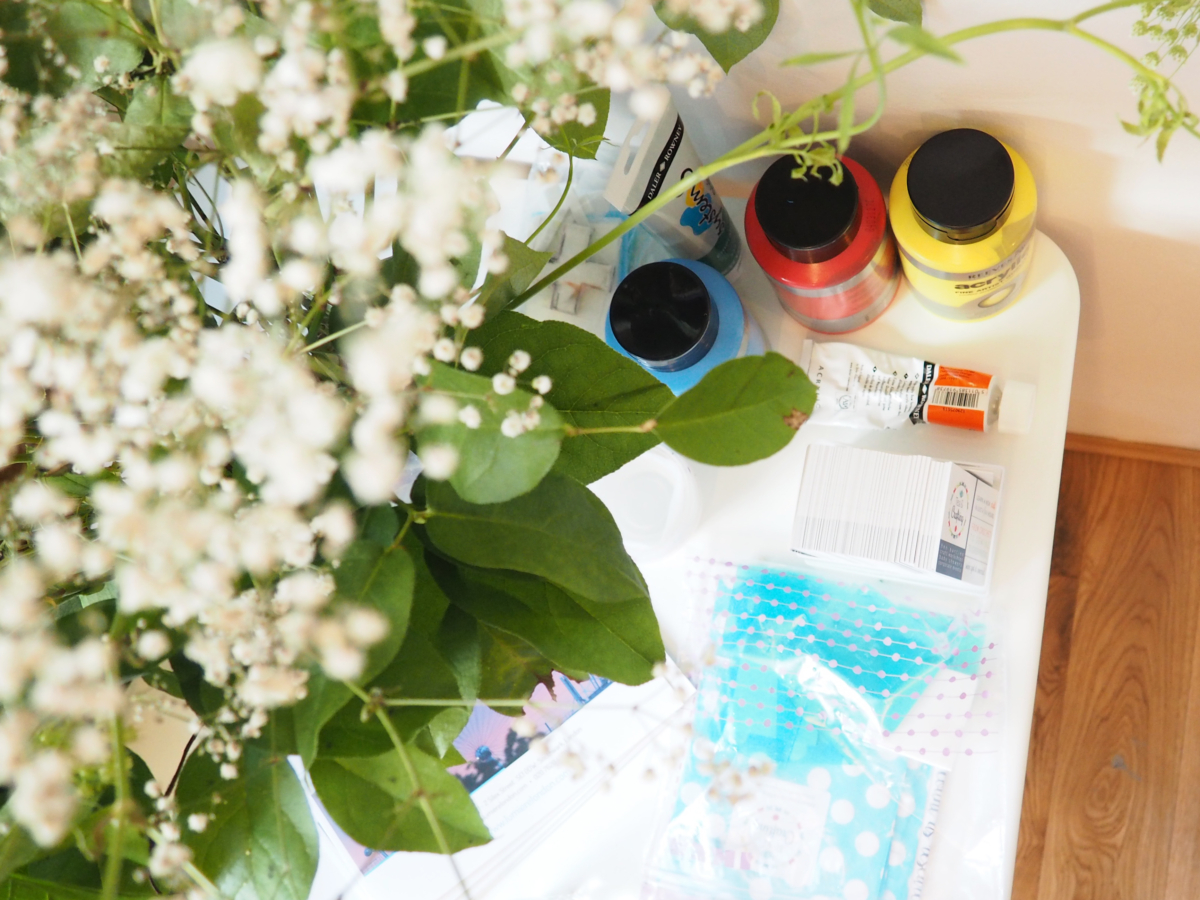 It took me a while to decide the pattern I wanted to print, but in the end I chose to go for something simple and fresh, and I ended up printing a neat line of blue leaves! Nevertheless, some talented bloggers have been extra creative and gone for fancy patterns like lipsticks, flamingos, palm trees and pineapples! It goes to show all the amazing patterns you can do with block printing!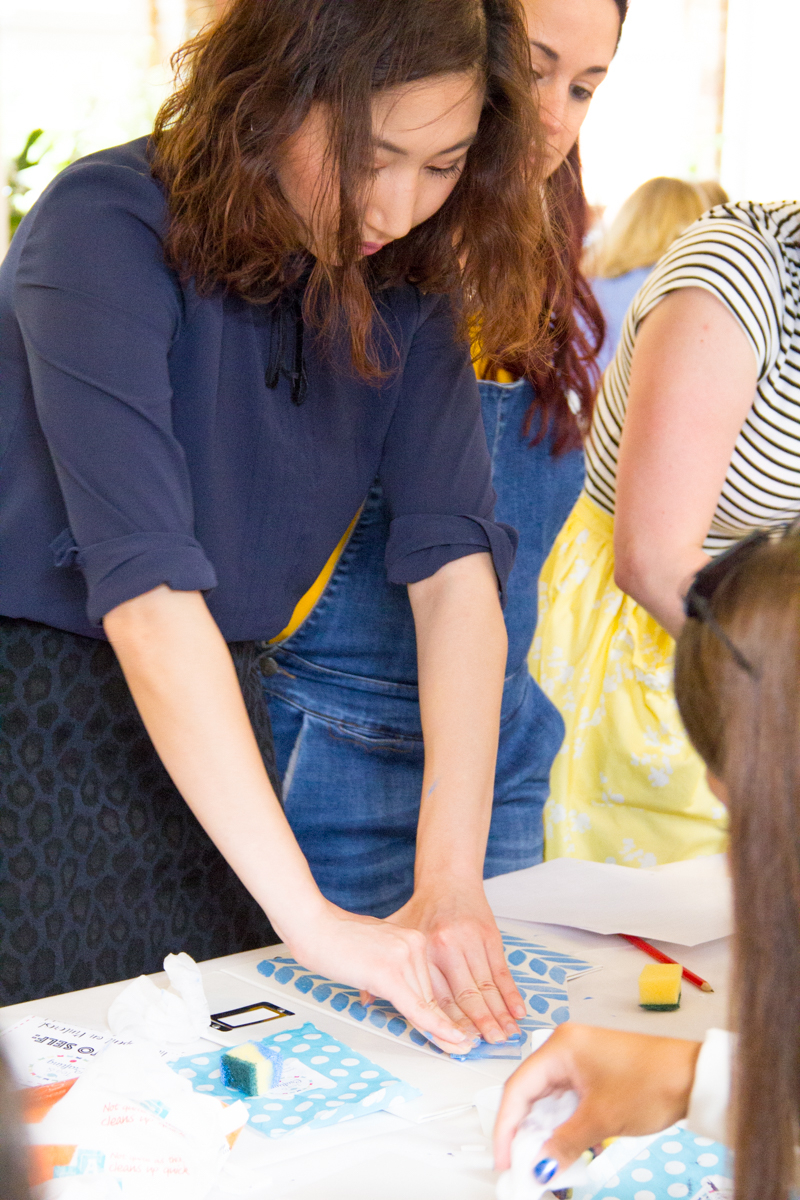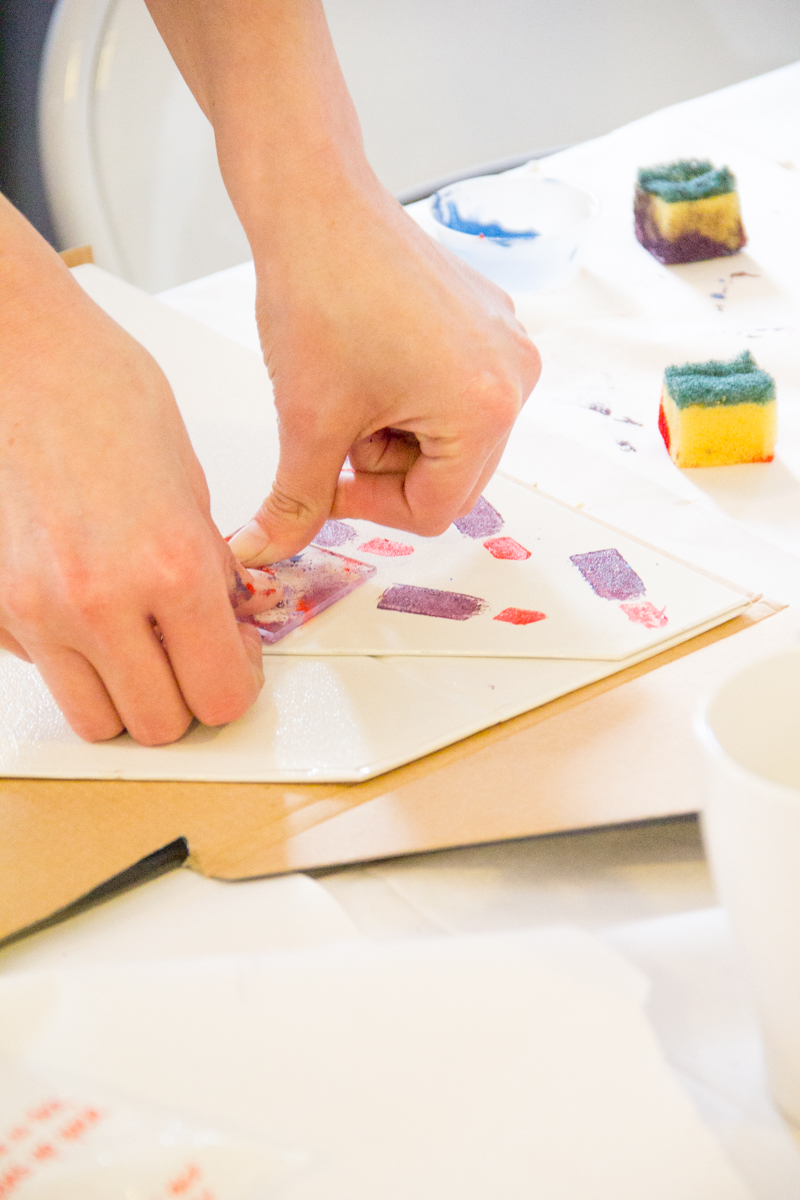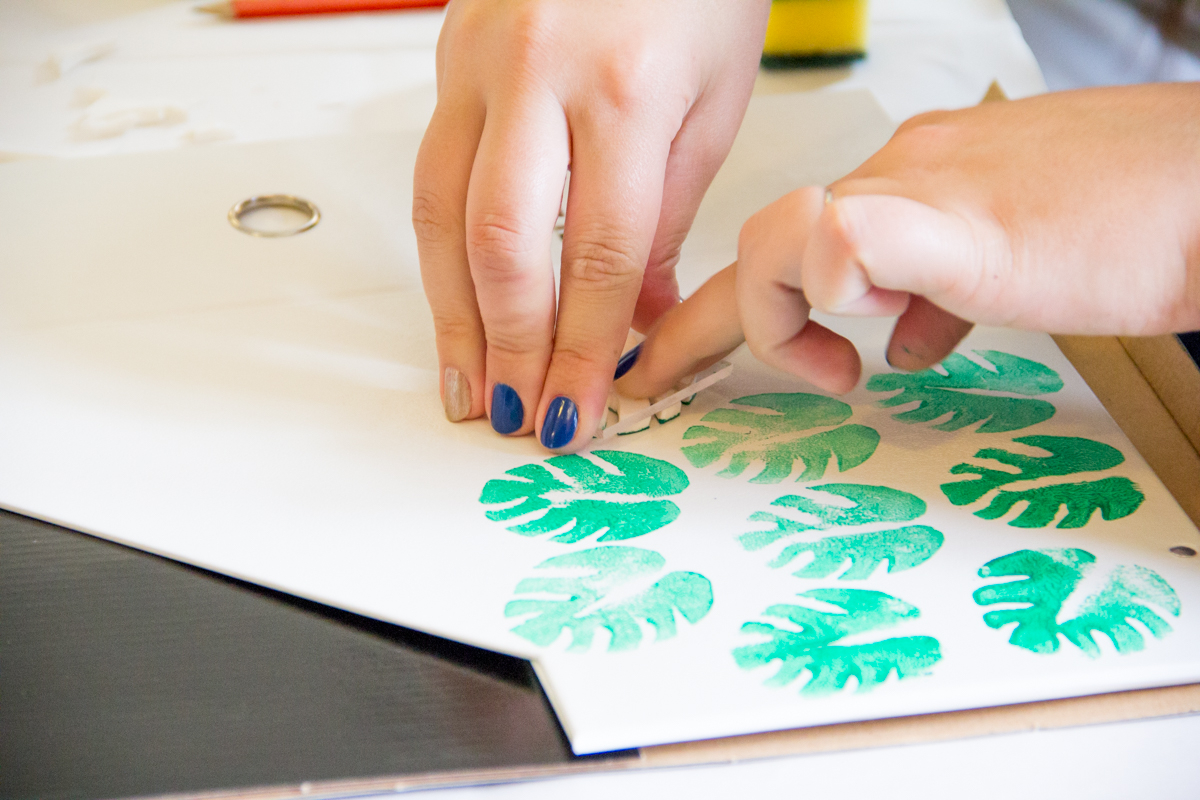 The plain magazine files looked amazing after a makeover! There were probably around 40 of us at the event and no single pattern turned out to be the same! They looked so pretty together and definitely brightened up the room!
First project done at #VikingArtyParty! Guess which one I made? #lbloggers #arty pic.twitter.com/4IWvId7GGU

— Olivia (@liviatiana) June 25, 2016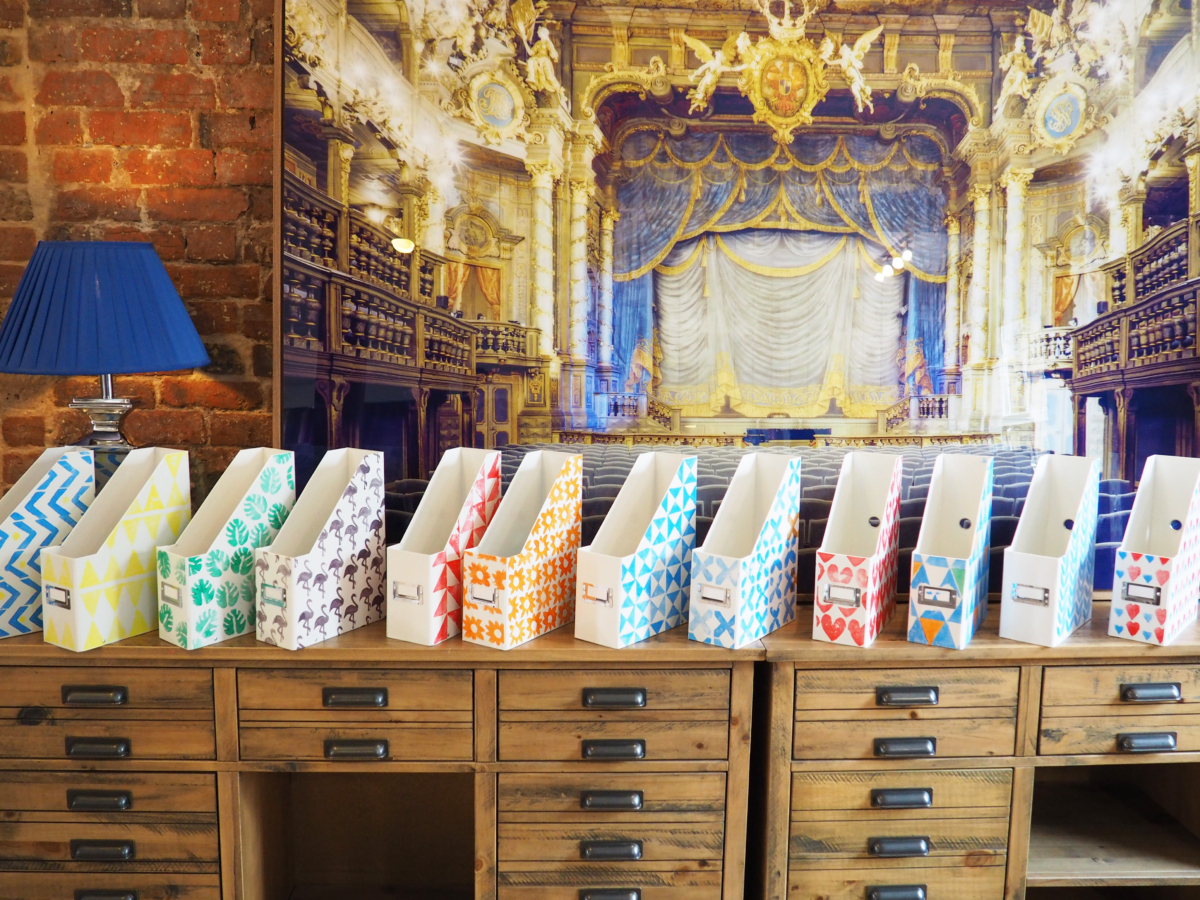 Station 2: Modern Calligraphy
Modern Calligraphy is something I've tried out before at a Yardley London event. However, that was a long time ago, so it was really nice having a refresher session at Viking Arty Party! I'm extremely impressed by people who can actually do calligraphy which looks great on invitations, cards and even logos! The session was lead  by A-Laise and we got to learn some basic modern calligraphy strokes!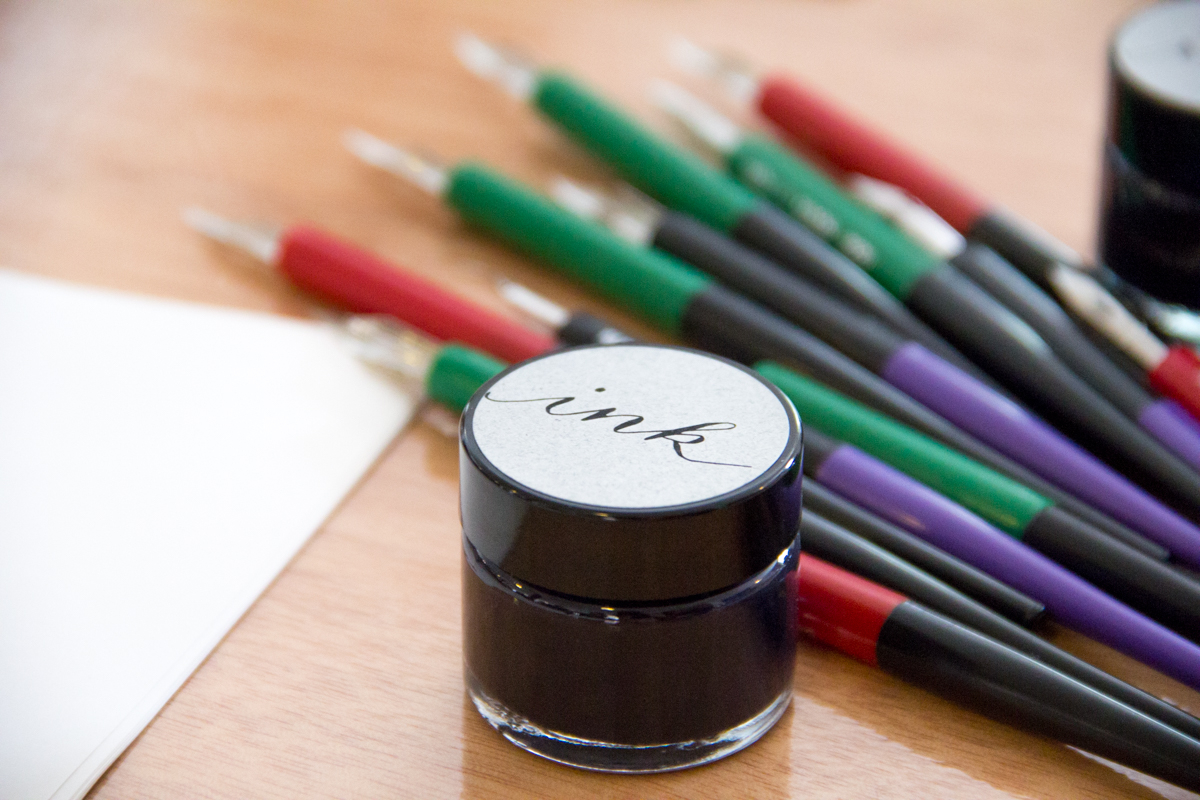 I found the modern calligraphy session really relaxing as it was all about learning how to write all over again as opposed to finishing a DIY project on time! Since I hardly write legibly these days, it was really nice spending some time and concentrating on making my ABCs look pretty!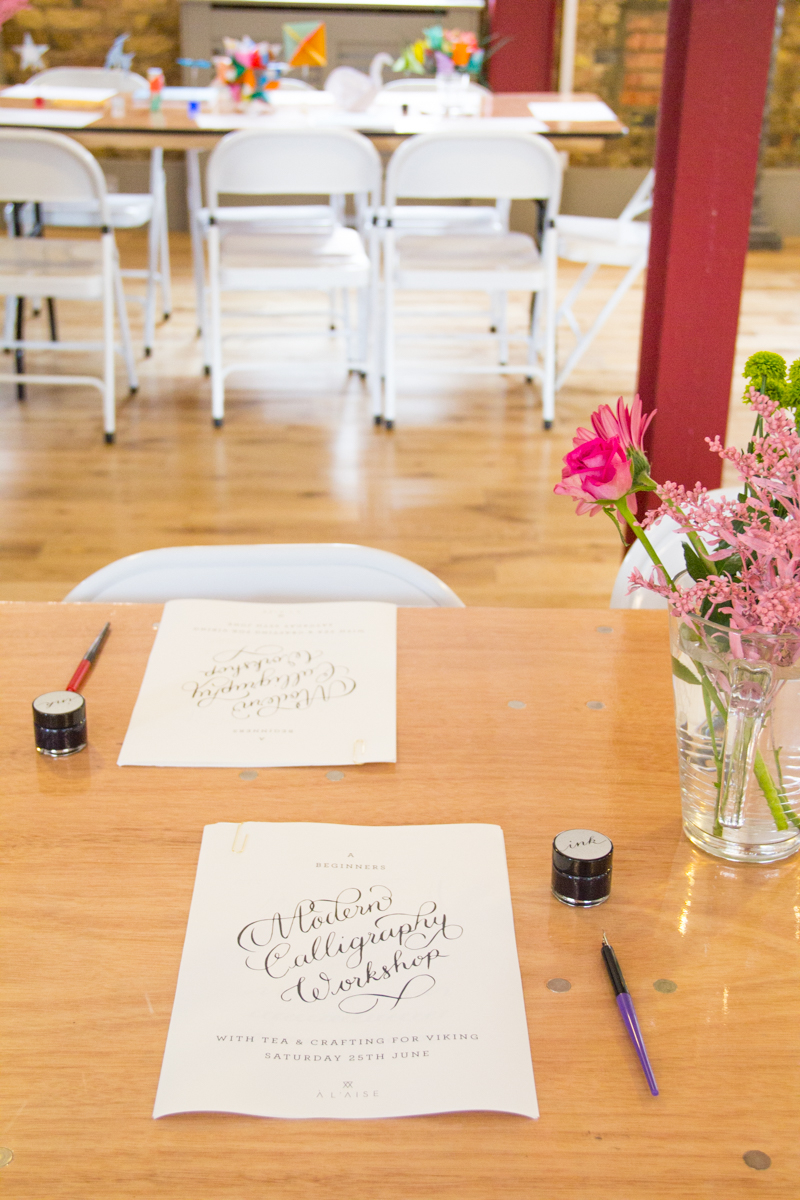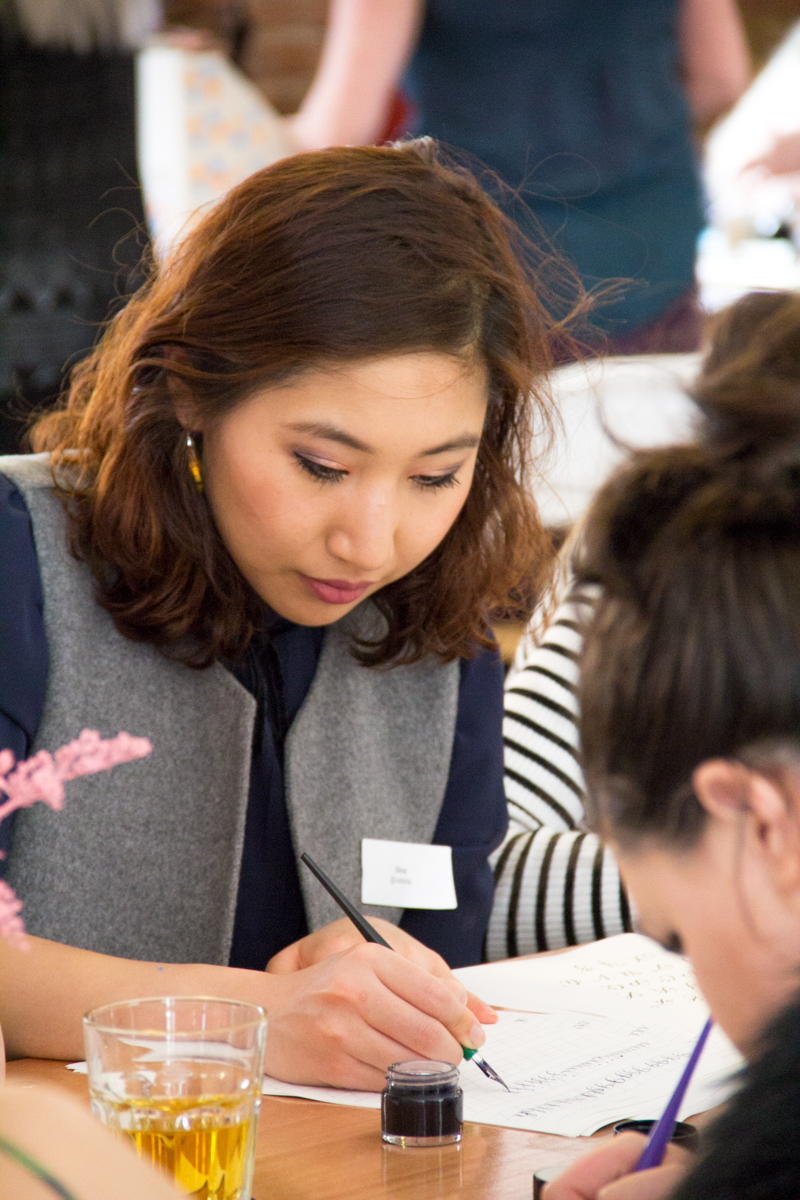 Modern calligraphy workshop at #VikingArtyParty!! I'm learning how to write again! ? #calligraphy pic.twitter.com/3j9rqW3Dgu

— Olivia (@liviatiana) June 25, 2016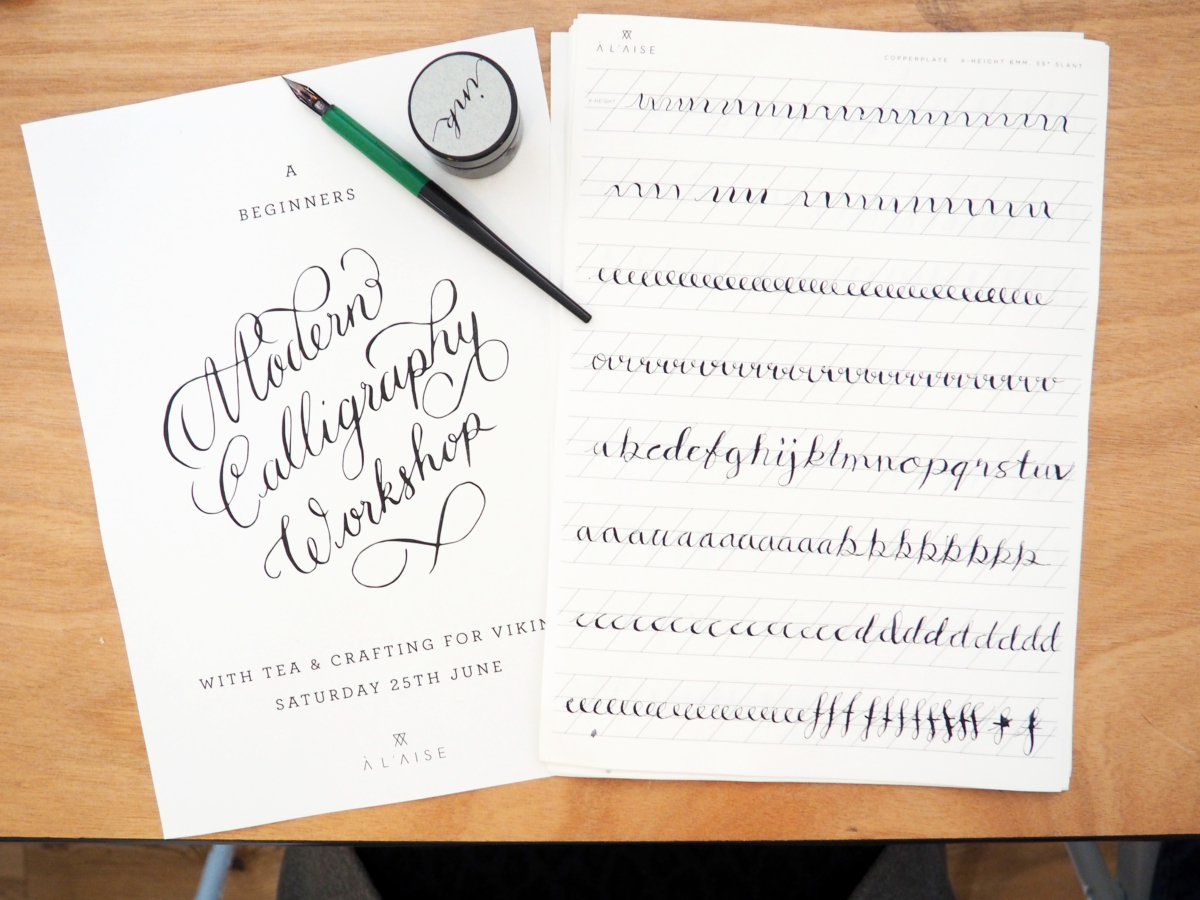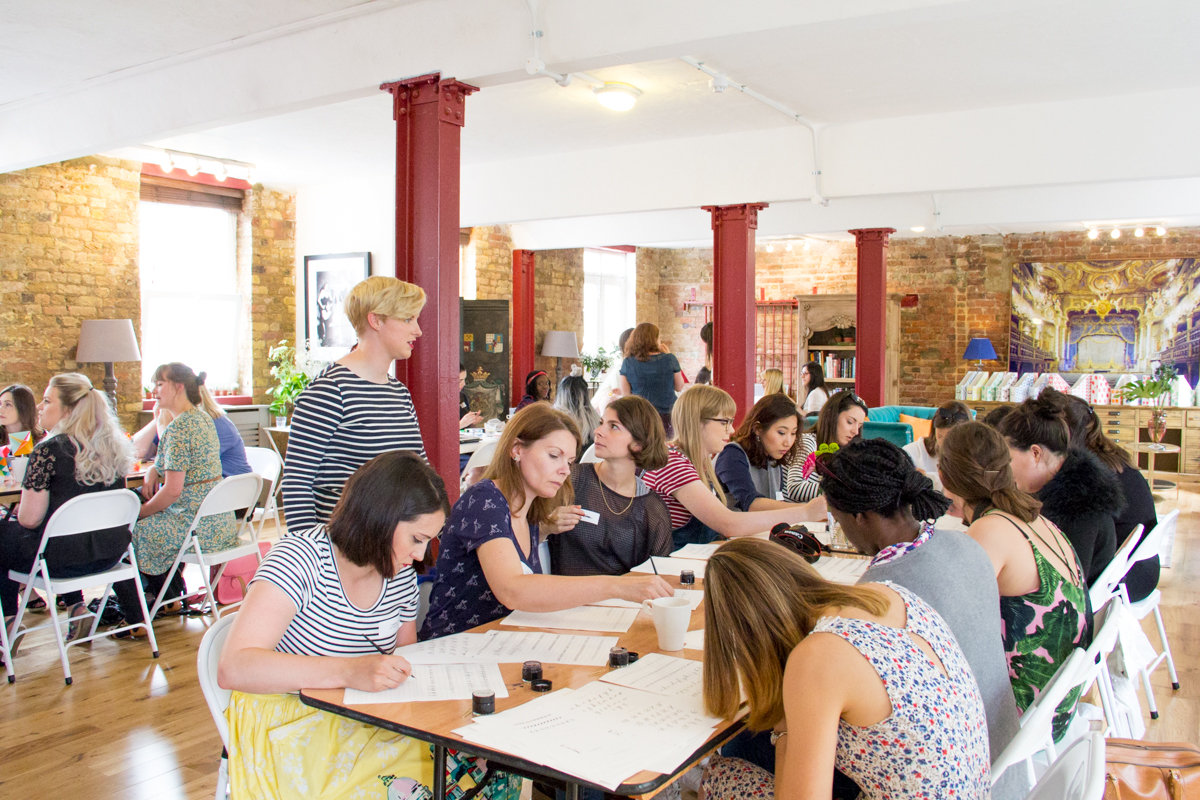 Station 3: Mindful Origami
The mindful origami workshop lead by MindFOLDness was a bit of an interesting one. Since, I love origami and creating things out of paper, I was actually looking forward to this one. However, it turned out to be a long 30 minute presentation on origami and how great it is as opposed to actually making things out of paper. Nevertheless, it was nice learning the idea and history behind origami, but I do wish that we had spent some more time making things!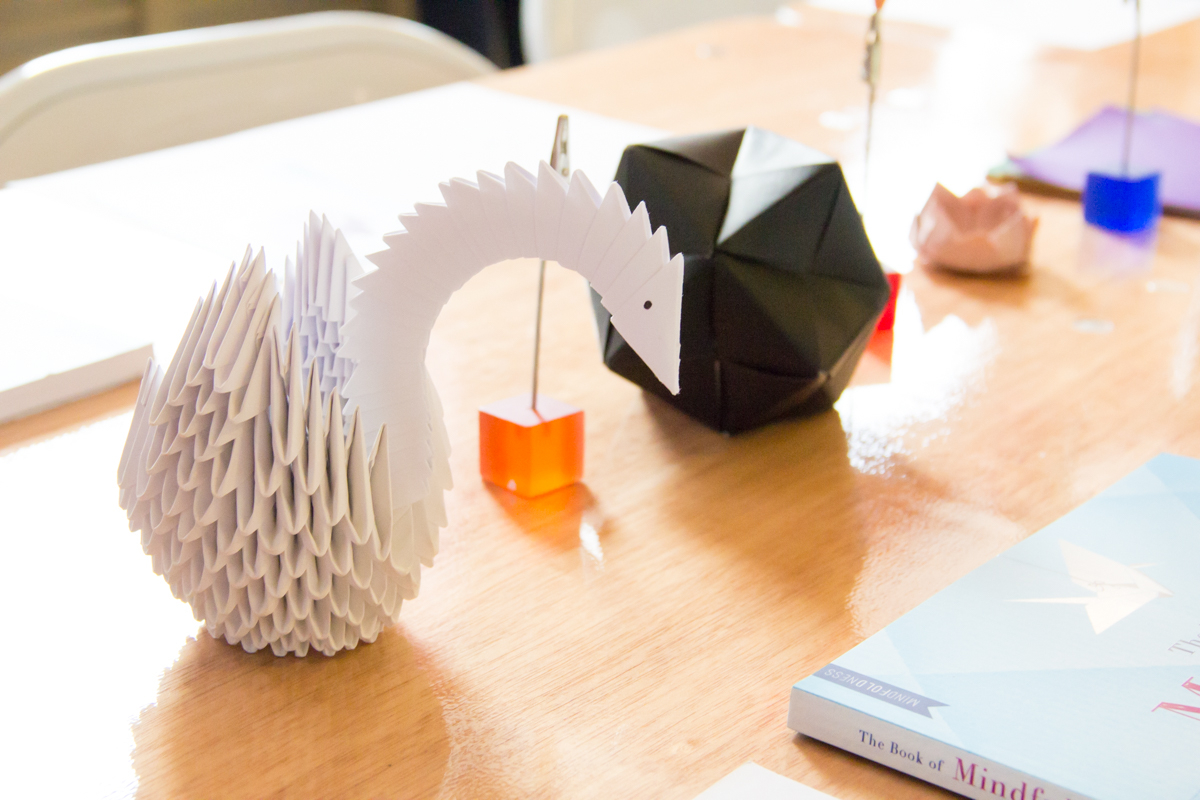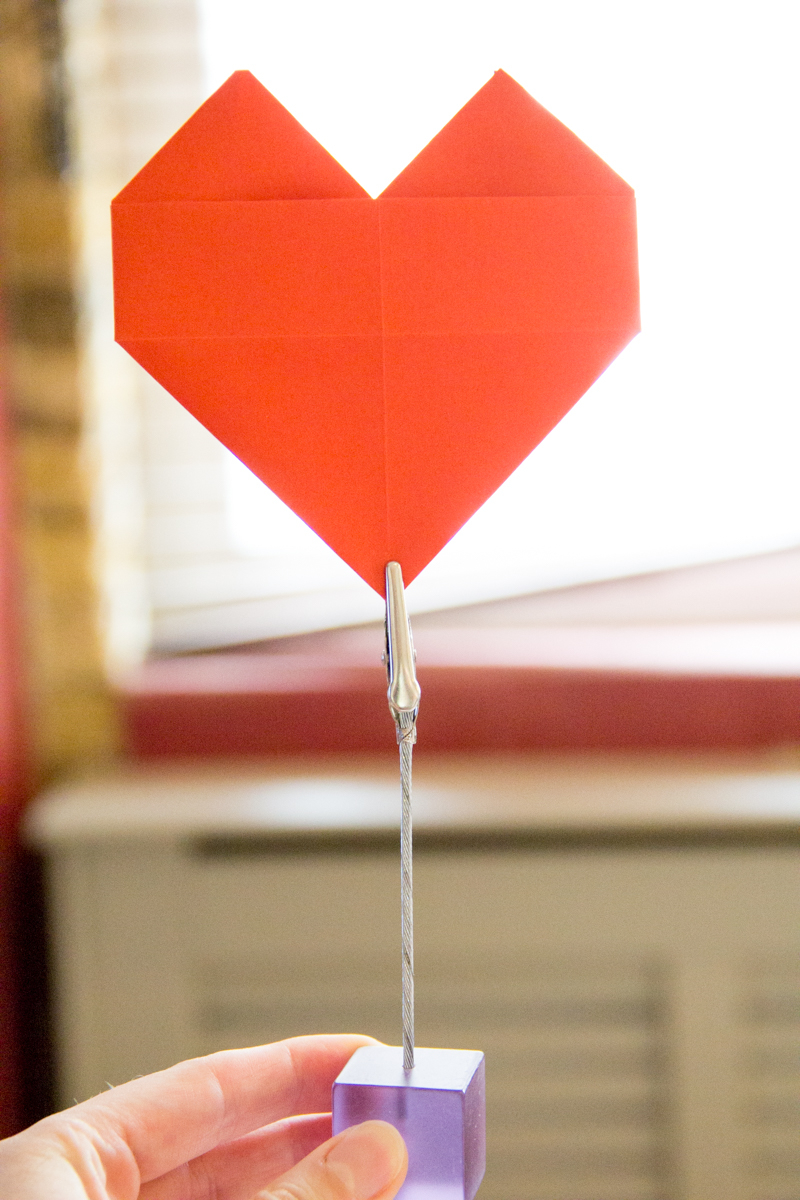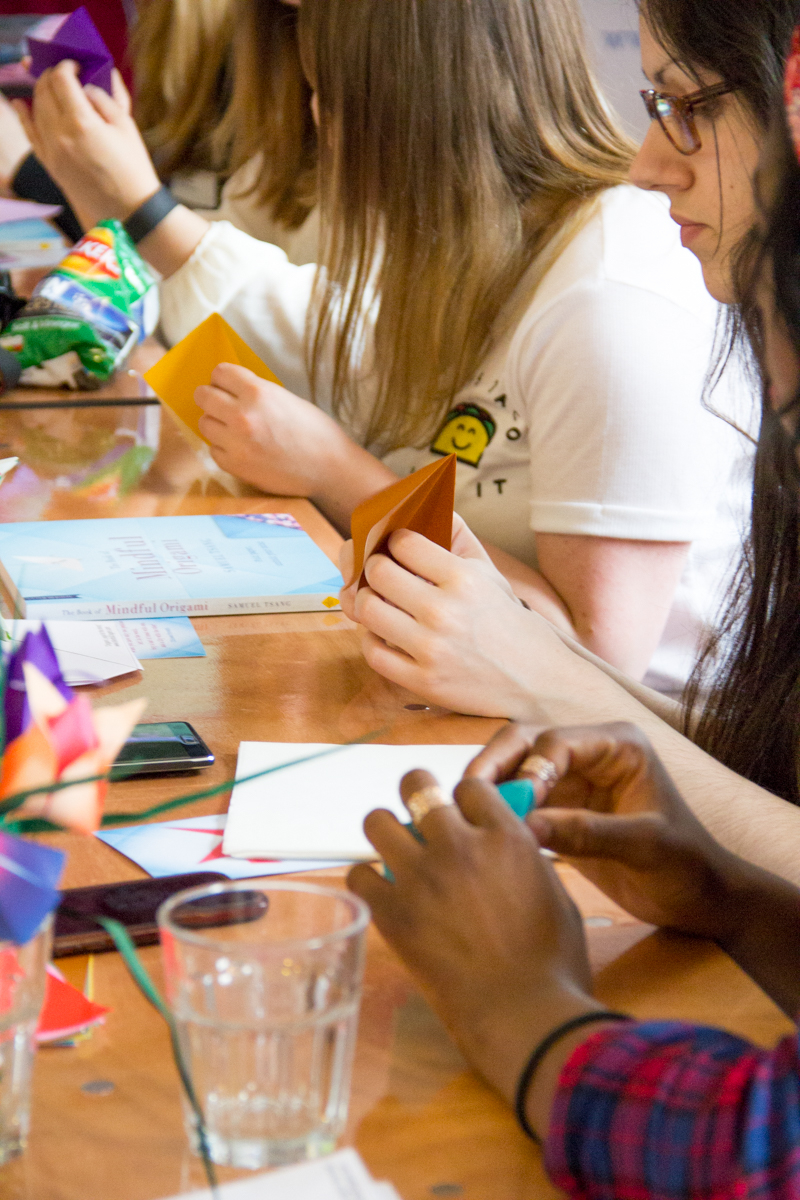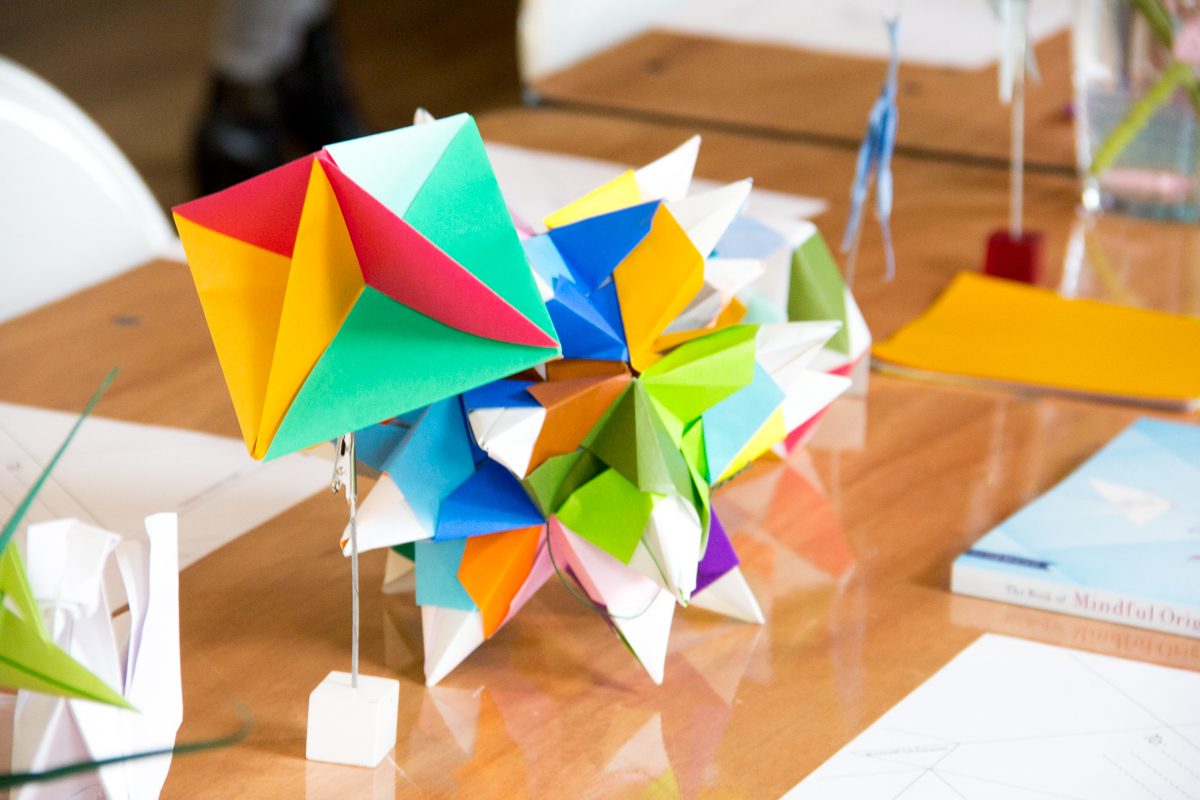 We each ended up with a flapping bird at the end of the session and it was really intriguing to see paper birds fly! I've actually been working on a project (before this event) which involves making 1000 origami cranes similar to these flapping birds. Making 1000 origami cranes is meant to bring good luck and I'm just over half way to that luck! 😛
Popping over to the #VikingArtyParty origami station! Soon I'll be able to make a zoo out of paper! pic.twitter.com/iI3o80iKCL

— Olivia (@liviatiana) June 25, 2016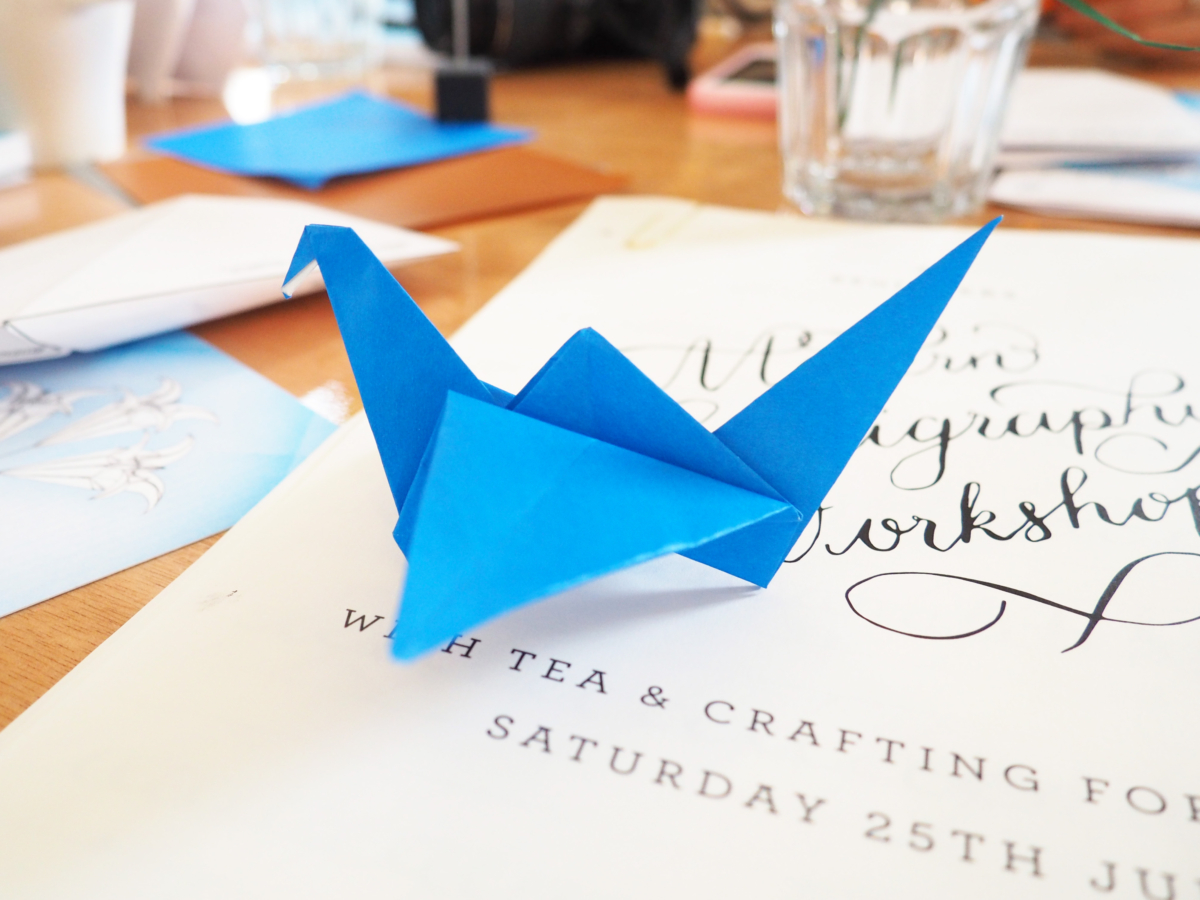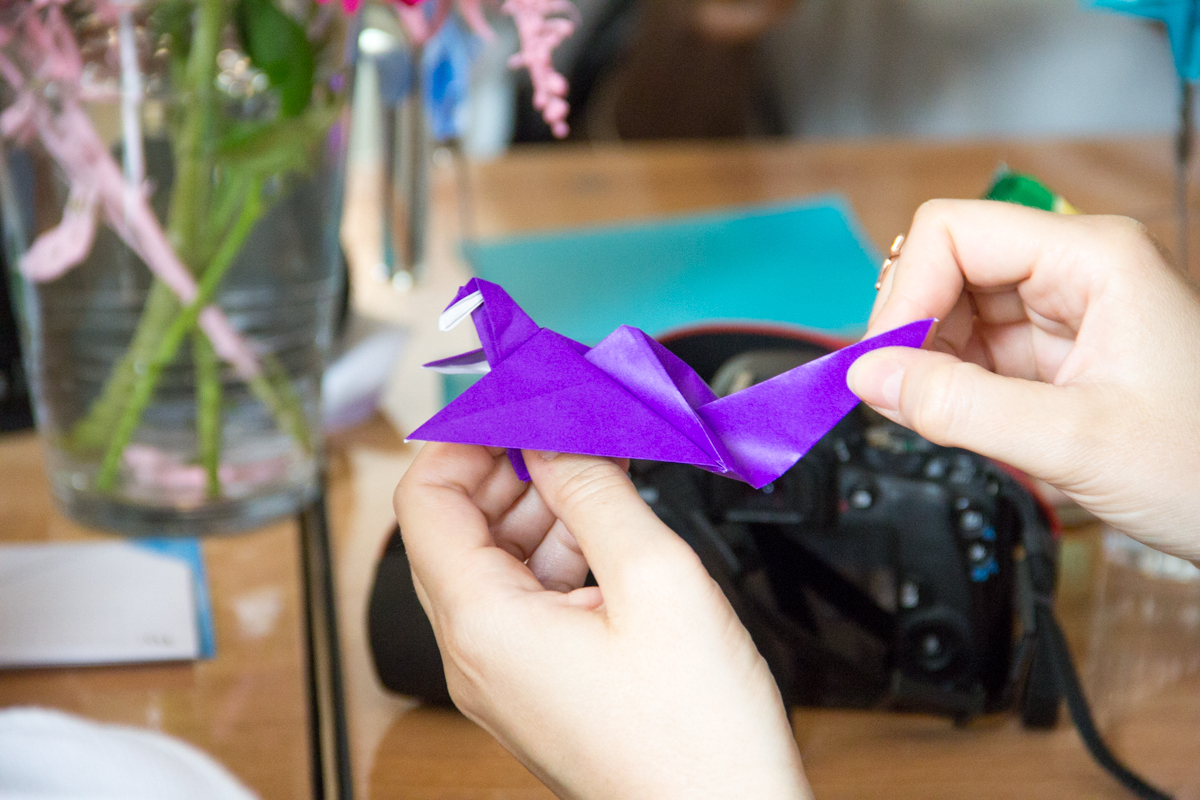 I had loads of fun at the Viking Arty Party event and I'd totally do this all over again if I had the chance! I learnt so much and it was so nice spending an evening working on crafting projects with fellow bloggers! Other than putting on a great event, we also got a goody bag with some items we can use for further DIY projects we can do at home!
Thank you @viking_chat, @teaandcrafting, @A_Laise_Goods, @MindFOLDness for a fun day of crafting! #VikingArtyParty pic.twitter.com/uILWeuLssu

— Olivia (@liviatiana) June 25, 2016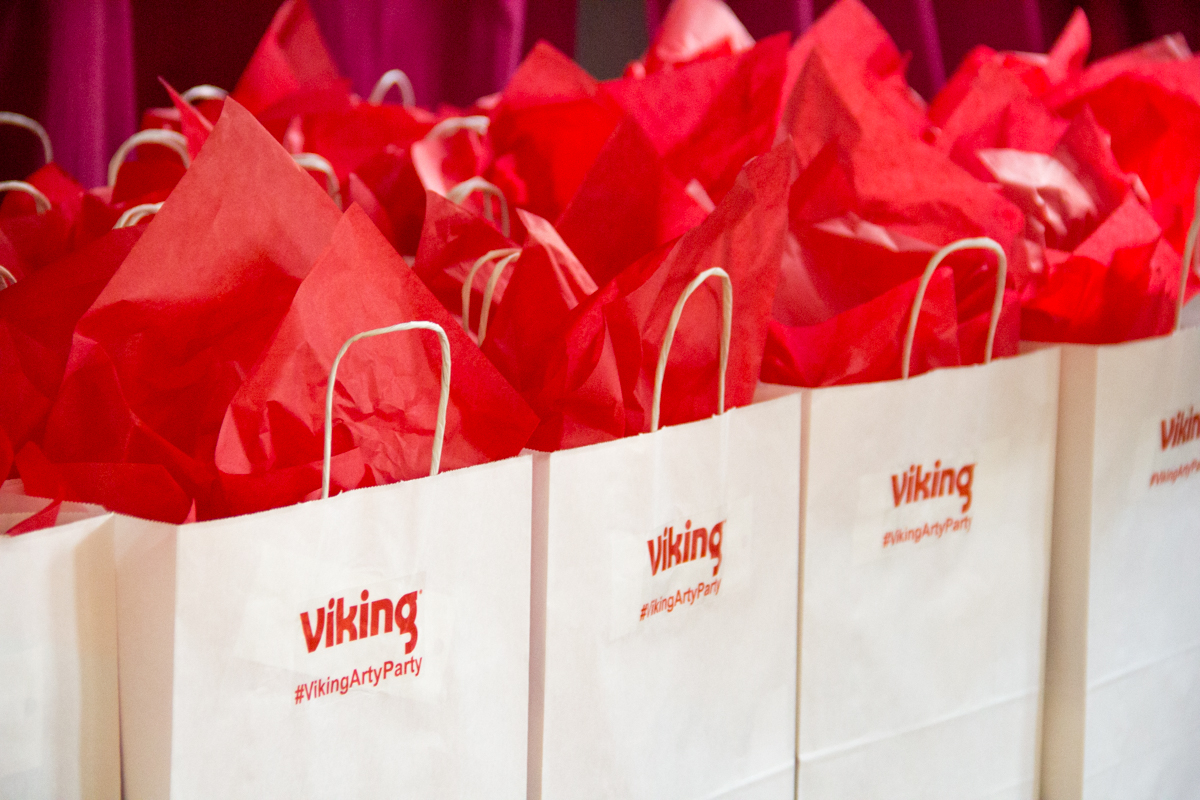 For more ideas, remember to check out some the other DIY projects I've done in the past!