After attending the Marks & Spencer Advent Calendar event (blog post coming soon), all I've been thinking about are Christmas and beauty advent calendars! I really want to fast forward to December, so I can dig into the advent calendar I got from Marks & Spencer! To stop myself from spoiling the surprise, I've been looking at other exciting beauty advent calendars for 2016 to distract myself from obsessing over the one that's currently sitting there waiting to be opened!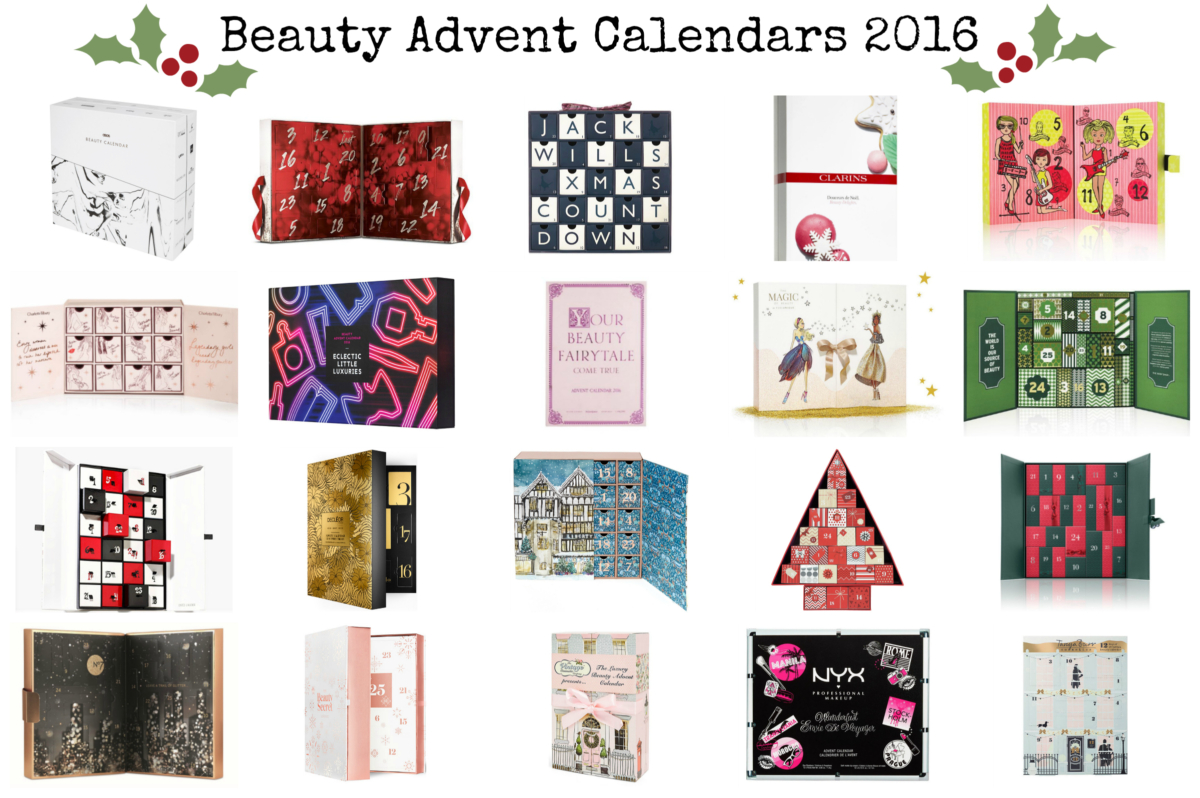 There are more than 30 different beauty advent calendars out there and I'm really impressed by the variety of options! I'm tempted to get another advent calendar for myself and maybe one for my mum as well. I remember back in the days when you could only get £1 chocolate calendars, my mum used to create her own "beauty & lifestyle advent calendars" for me. I remember how excited I was opening a little present each morning, so I think it's about time that I treated her to something nice this year!
So have a look at the beauty advent calendar line up for this year, shall we? I promise that there are no visible spoilers! Unless,  you click the "spoiler box" under each section to reveal the exact box content! If you're short on time, then skip right to the bottom of the page where I reveal my favourites!
Makeup Advent Calendars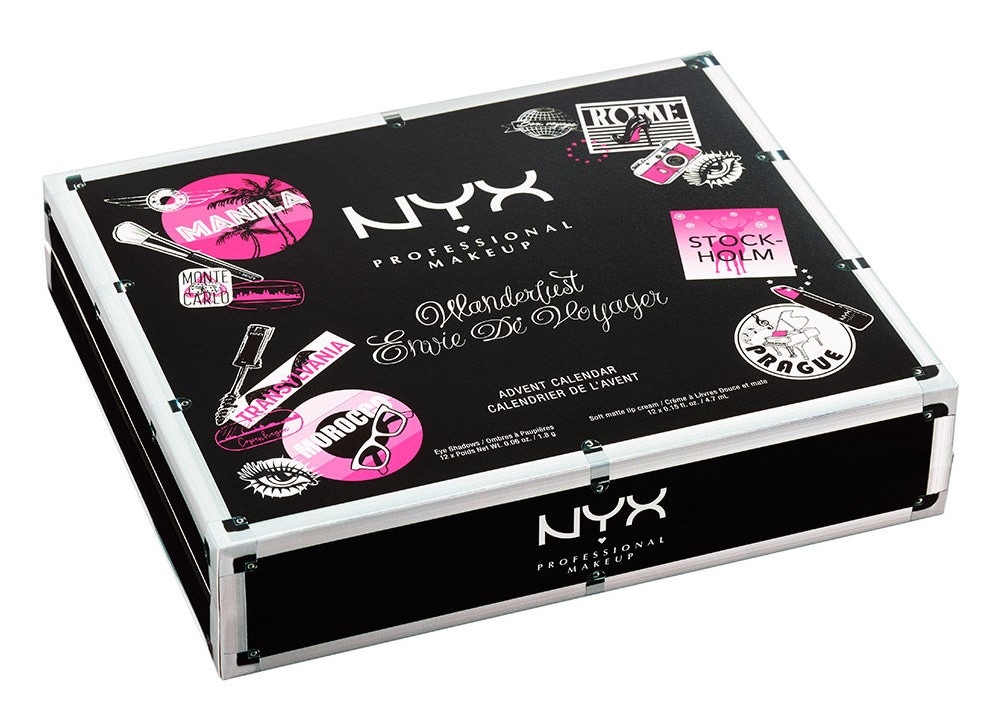 I'm a huge fan of NYX, so I'm really excited about this release! The theme of this NYX Advent Calendar is travel hence "wanderlust". The box itself is super cute and looks like a travel train case. There's a really exciting treat behind each door and I'm gonna assume it's a product that expresses the culture of a famous city.  The theme is more summery than Christmassy, but it's funky and different!
---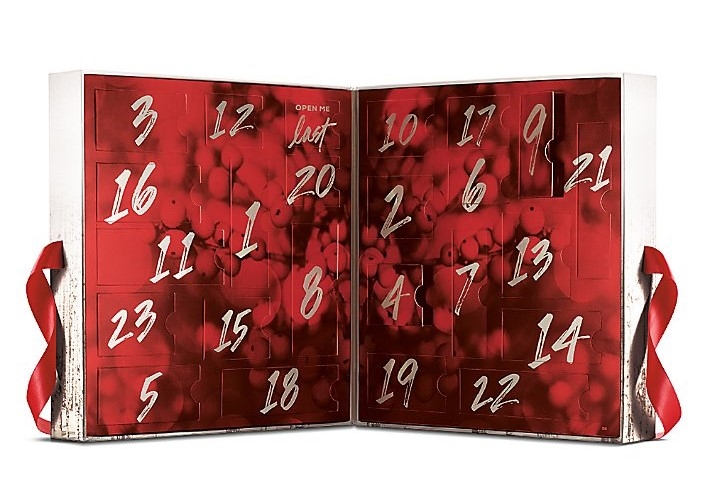 Skincare and Bodycare Advent Calendars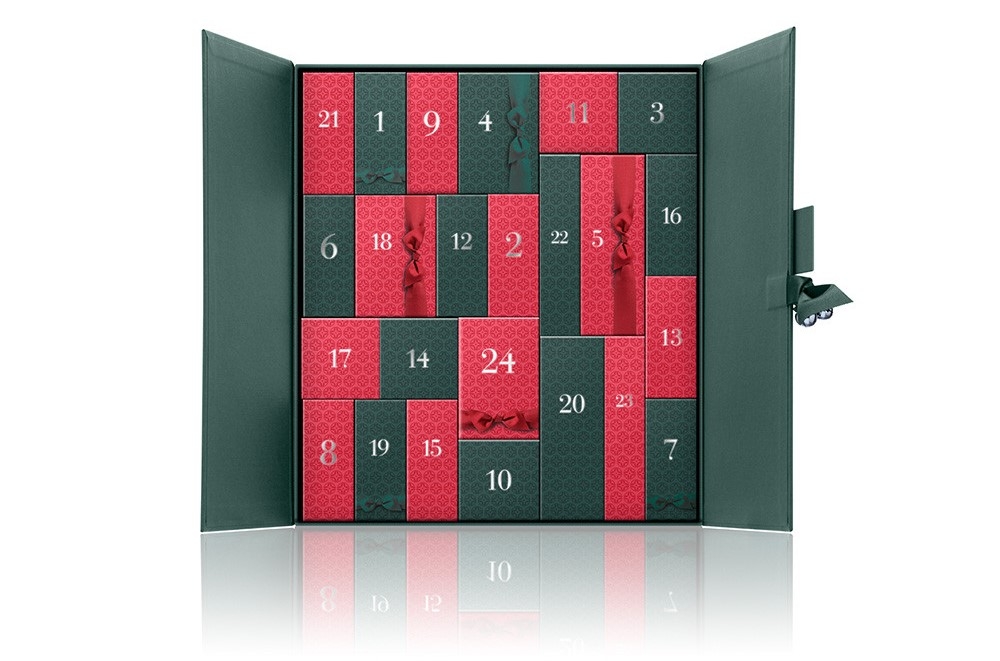 Molton Brown's Christmas range gets better each year and it's always a treat to get a gift set from Molton Brown on Christmas day. Molton Brown's Advent Calendar is a pleasure to look at as it's got 24 mini gift boxes filled with indulging and beautifully scented body and hair products as well as candles. This is definitely a luxury high end beauty advent calendar not readily affordable by everyone! But if you do end up with this for advent, then lucky you….. I'm super jealous!
---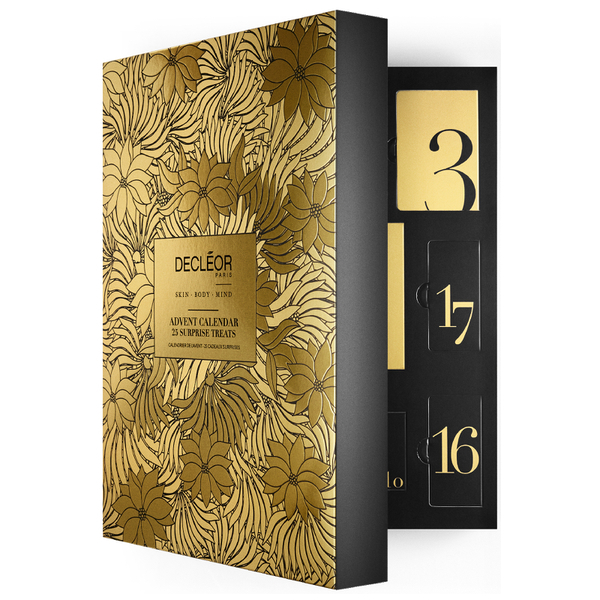 If you're planning to have amazing skin this Christmas, then this Decleor Advent Calendar will keep your skin in check! It'ts filled with 25 skincare treats (one more than the usual) for face, eyes and body! You also get a good mix of masks, creams, essence oils, body scrubs and shower gels in this advent calendar, so you don't have to worry about piling up on one type of product! The price might look a bit expensive to start with, but considering that most Decleor products are prized between £30 to £60, this calendar worth £180 is a bit of a bargain.
---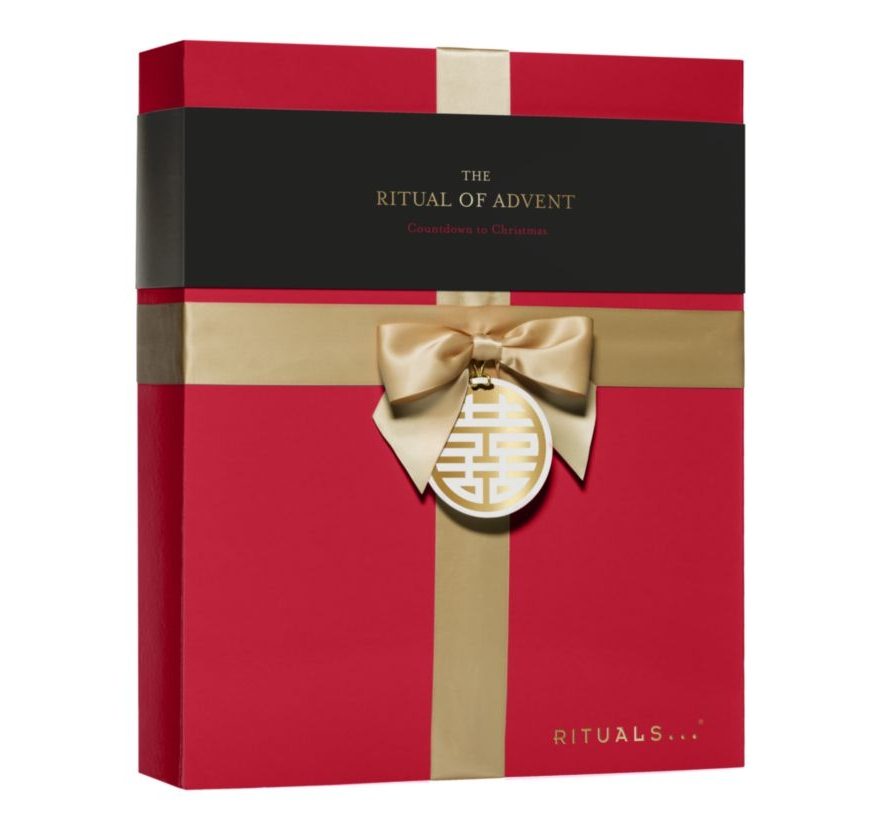 So instead of sticking to a Christmas theme, Rituals has decided to go Chinese! This Rituals Advent Calendar reminds me more of counting down to Chinese New Year than anything else, but hey they were definitely thinking outside of the box and came up with something different! This calendar is all about "Cherish the daily ritual of a moment for yourself and with the surprises of this calendar." You get a good mix of all sorts of body care products in this calendar including shower gel, scrub, body cream and so on.
---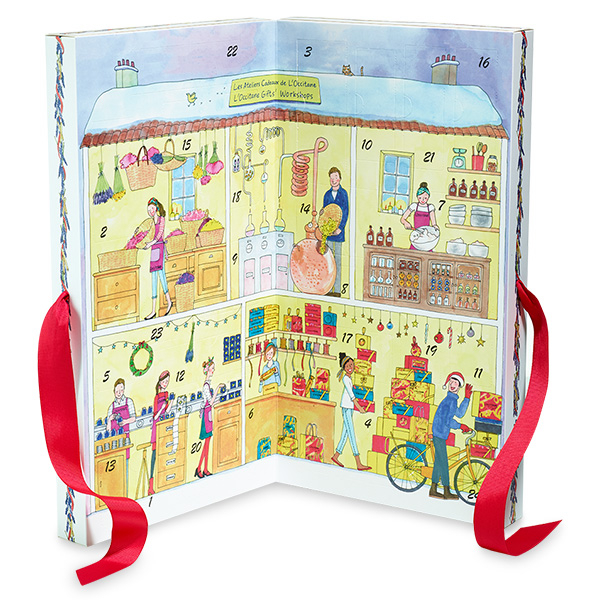 This L'Occitane Advent Calendar tells a story about how your presents are made and what happens in a gift shop!  The illustrations are bright and cheery which is something you want leading up to Christmas. You can find a lot of miniature favourites in this calendar including L'Occitane's famous hand creams, shower gels and body lotions. These products are great for travel and they're also great for sharing (as I believe there are 5 different hand creams in the box)!
---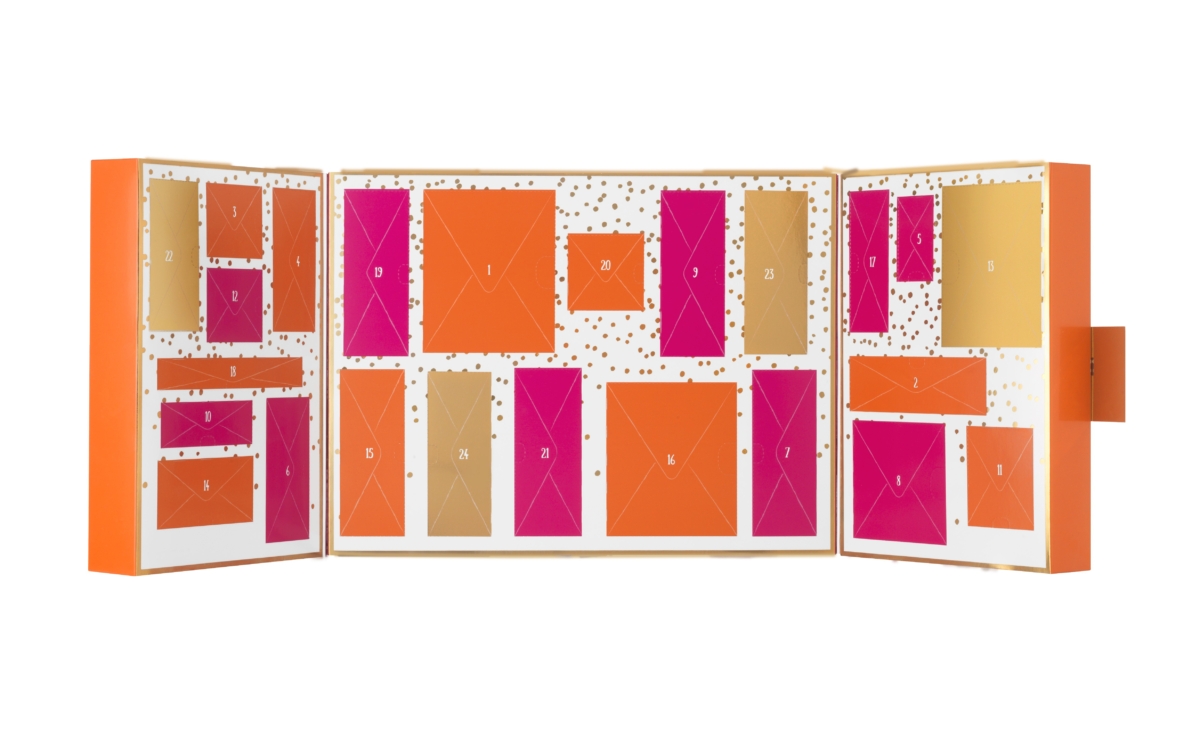 This Sanctuary Advent Calendar is exclusive to Boots and it only costs £25. If you love the idea of a beauty advent calendar, but don't want to splurge £100 on one, then this is a great option. The product sizes are also quite decent with a lot them ranging from 50ml to 75ml. Other than lots of shower products, there are also a few full sized Christmas themed gifts that I'm sure you can put to good use.
---
Mixed Products Beauty Advent Calendars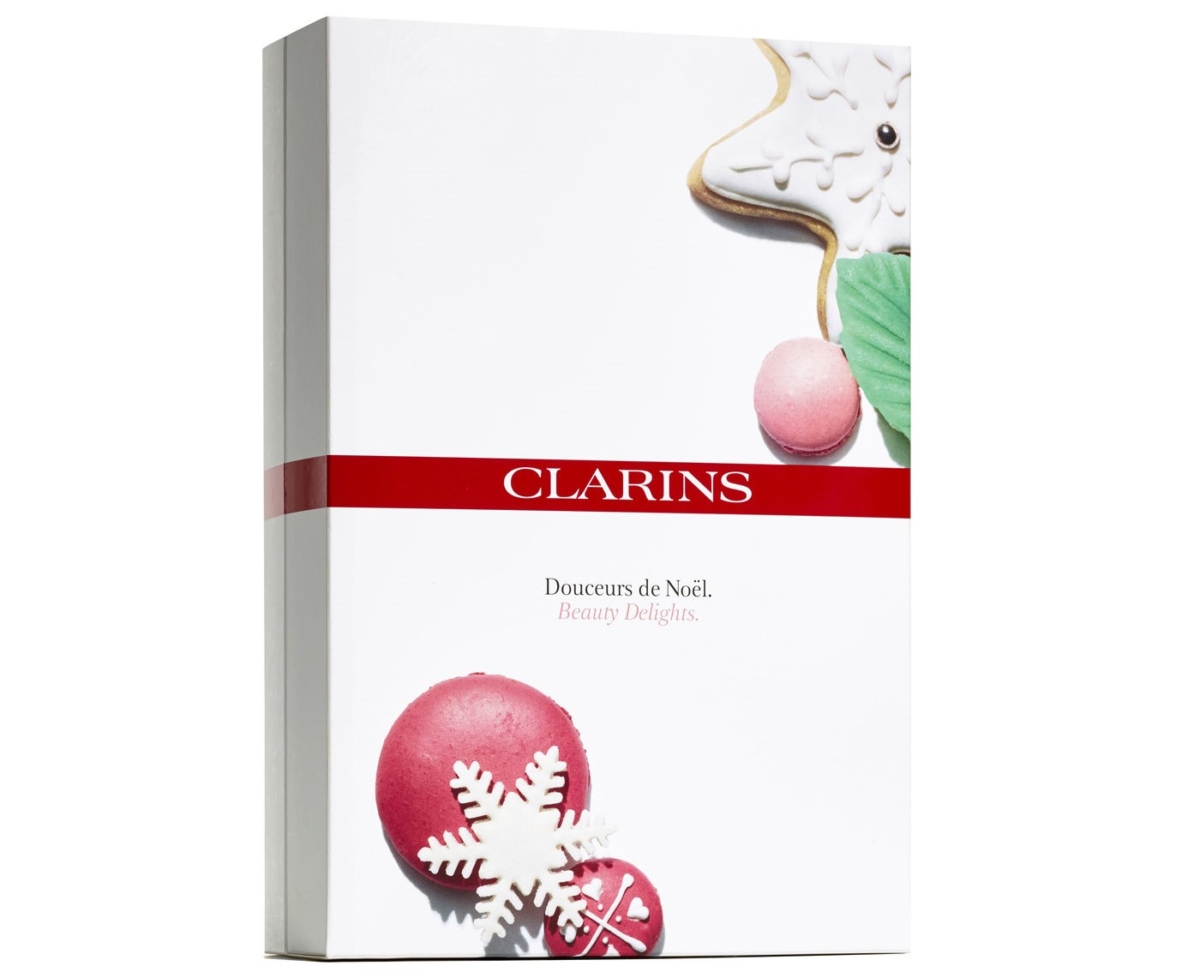 This is one of the more festive  looking calendars of the lot! The packaging is really simple, but it looks very sophisticated. It's got a bit of foodie theme to it as well featuring cookies and macaroons which sort of ties in with Clarins' whole Christmas campaign. I think that they've got a good range of iconic products ranging from skincare to makeup. This Clarins Advent Calendar is great for someone who wants to achieve a flawless complexion with a "no makeup" makeup look this Christmas.
---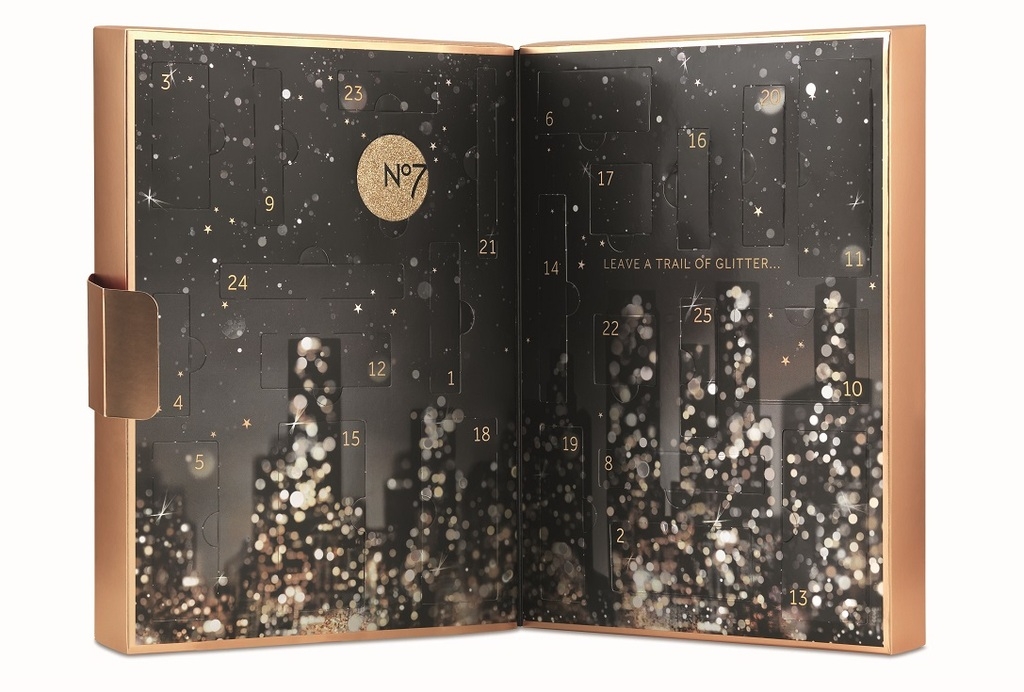 With over 70,000 people signing up to get updates for the No7 Advent Calendar we can assume that this is gonna be an extremely popular one! There are 25 doors to this calendar filled with lots of fun makeup and skincare products. The content of the box is £152, so the calendar itself is an absolute bargain. This calendar is all about brightening up for Christmas with bright nail colours, festive lipsticks, shimmery eyeshadows and protective skincare. The product details aren't released yet, but you can join the waiting list to be the first one to find out! Correction: it's now released and it's go quickly! Get it now!
---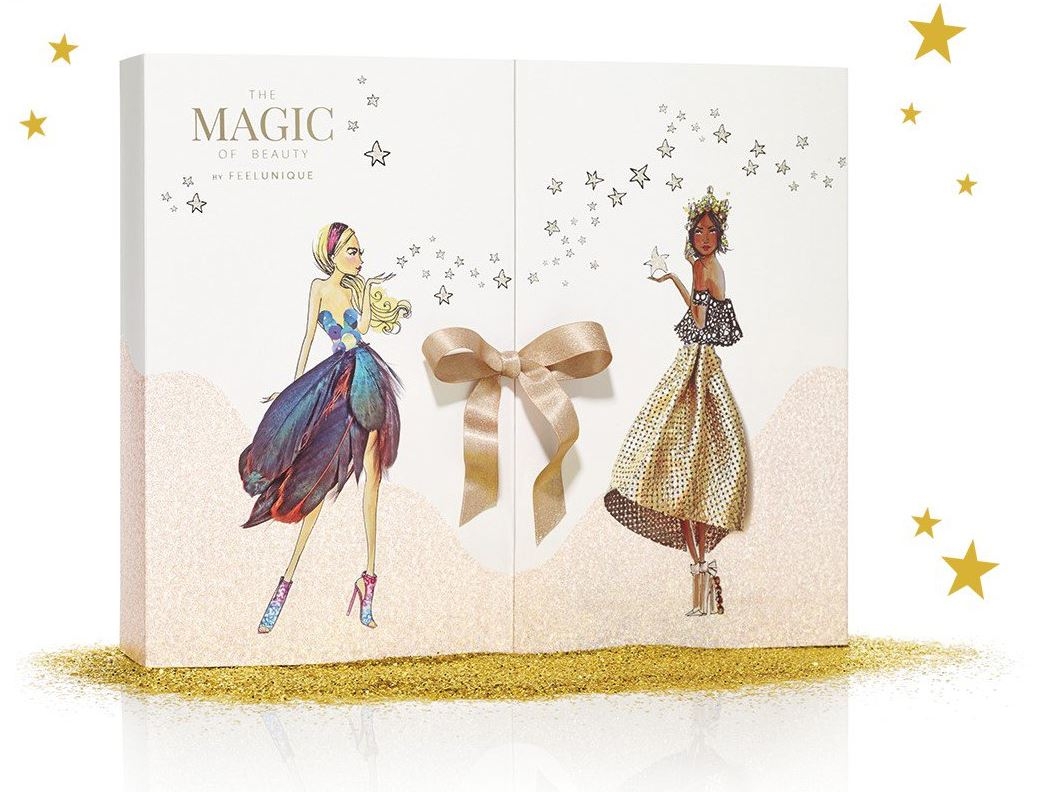 If prefer trying out hero products from a mixture of brands then this Feel Unique Advent Calendar is perfect! It features products from Feel Unique's top selling brands such as Roger & Gallet, Palmer's, Nuxe and Percy & Reed. I love the looks of the content, and the box design also features a bit of a fashion theme! Some of products in the calendar are full sized as well, so you're definitely in for a treat!
---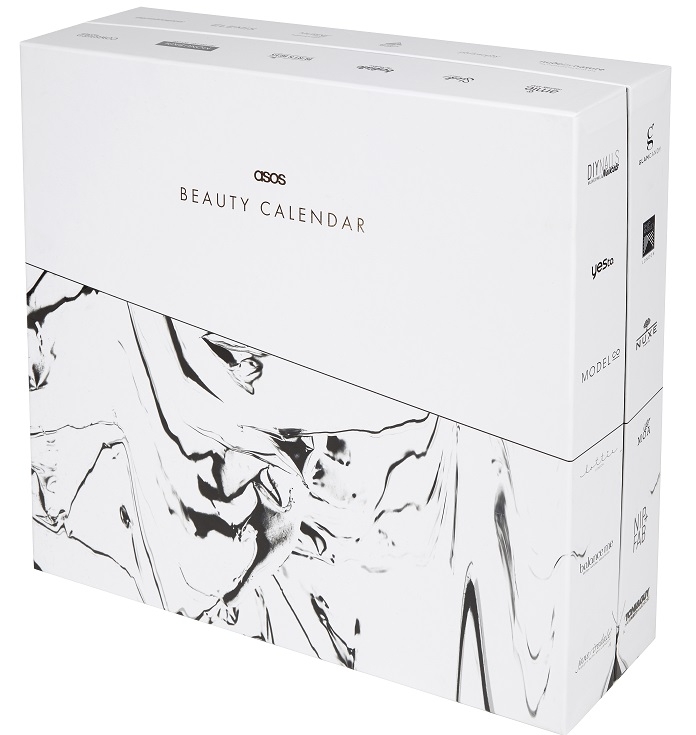 The ASOS Advent Calendar isn't the most talked about beauty calendar, but it does feature some amazing  product worth £175 all together. The box looks really simple and there's nothing festive or Christmassy about it! However, the products in this calendar look amazing. If you want to try new products from many different brands, then this calendar is perfect. It's got a good mixture of old faovurite vs. newcomers.
---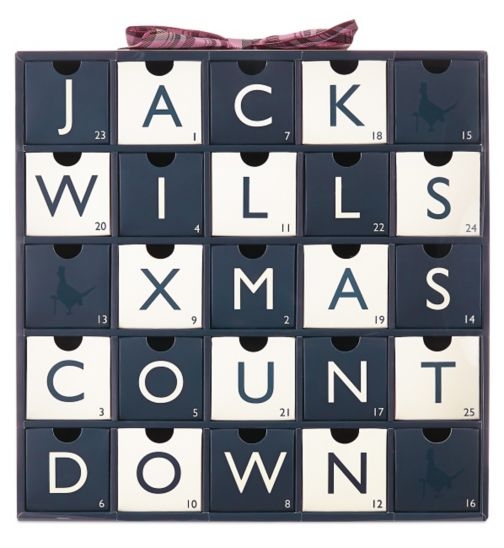 So it seems as if fashion brands with a small beauty range are also getting involved with the beauty advent calendar craze! The box is very "Jack Wills" and it looks like it would appeal to both male and female. However, the content tells a different story as the products are all pink and look very girly! I'm not overly excited by this Jack Wills Advent Calendar because there isn't a wide range of products in the calendar. Nevertheless, I can imagine that this advent calendar will appeal to teenagers and Jack Wills fanatics.
---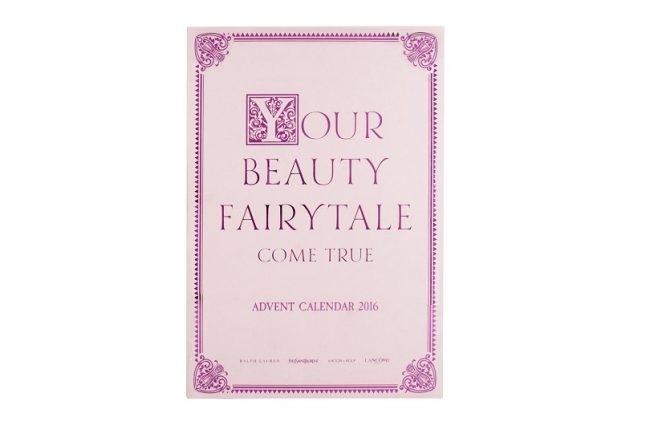 This Boots Fairytale Advent Calendar is fairly expensive compared to the other advent calendars Boots has to offer, but it's got a really cool collection of products. Most of the products in this calendar are from Lancome, but there are also a few amazing things from YSL, Viktor & Rolf and Ralph Lauren. There are a lot of well-known perfumes in the advent calendar which is what attracts me to this calendar!
---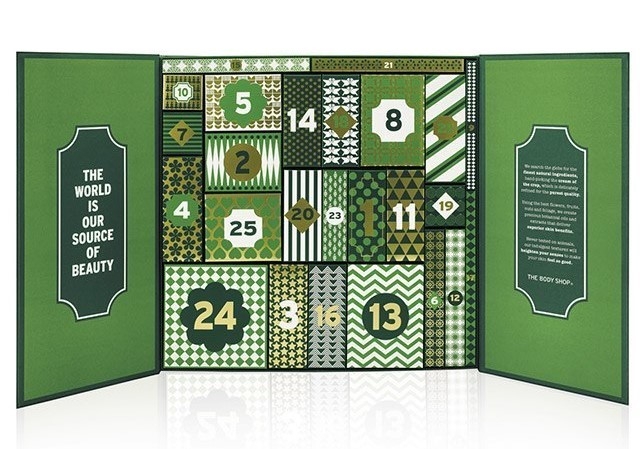 The Body Shop Advent Calendar is an interesting one because there are 3 versions of it. The cheapest one is the green calendar which is £60 (worth £103) and the red one is the most expensive at £99 (worth £187). So it gives you a choice to splurge or splurge even more! 😛 The Body Shop haven't released the full content on their website, so you will definitely get a surprise from each door! These calendars are definitely worth the price though as it contains a lot of full size product.
---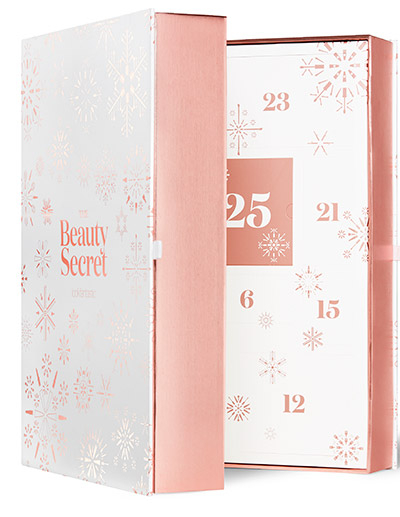 Lookfantastic released their first Advent Calendar last year and it sold out within 2 weeks. So we can definitely expect a lot from this year's calendar too! This lookfantastic advent calendar is worth £300 which makes it one of the most valuable beauty advent calendars in the market this year. You can find lots of well-known brands behind the doors including Pixi, Illamasque , Rituals and I hear that there's also a Fore Luna Play cleansing brush in the mix! It's not out yet, but you can pre-order it at lookfantastic.
---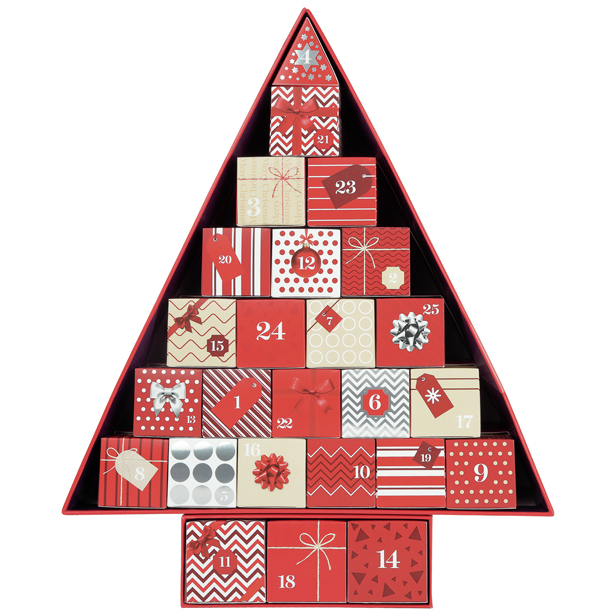 I must admit that the M&S Advent Calendar is one of the best Beauty Advent Calendars out there! This calendar is only £35 with a retail price of £250! However, you will need to spend £35 on no-food products from M&S to quality for this calendar. So if you want to get this for advent, then think about what you want to buy from M&S NOW so you don't miss out on the day! Based on last year's trend, this M&S Advent Calendar is likely to sell out within a day! The design is also unique and super festive. Instead of a doors, you get to open a mini present each day leading up to Christmas.
---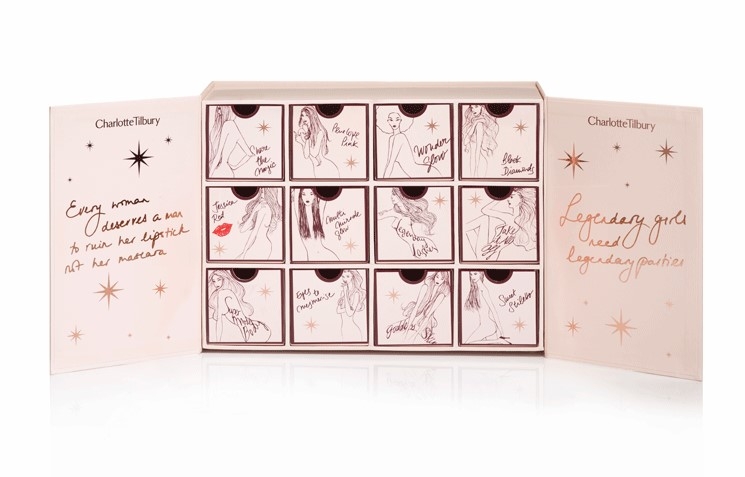 This advent calendar from Charlotte Tilbury ranks next to Molton Brown in terms of pricing! It's one of the most expensive high end beauty advent calendars in the market this year. You're essentially paying £12.50 per product. However, there are 5 full sized products in the advent calendar worth more than £15 each which explains the selling price. I personally wouldn't buy this calendar simply because of the price tag. I would rather spend £150 on buying individual Charlotte Tilbury that I know I want to try.
---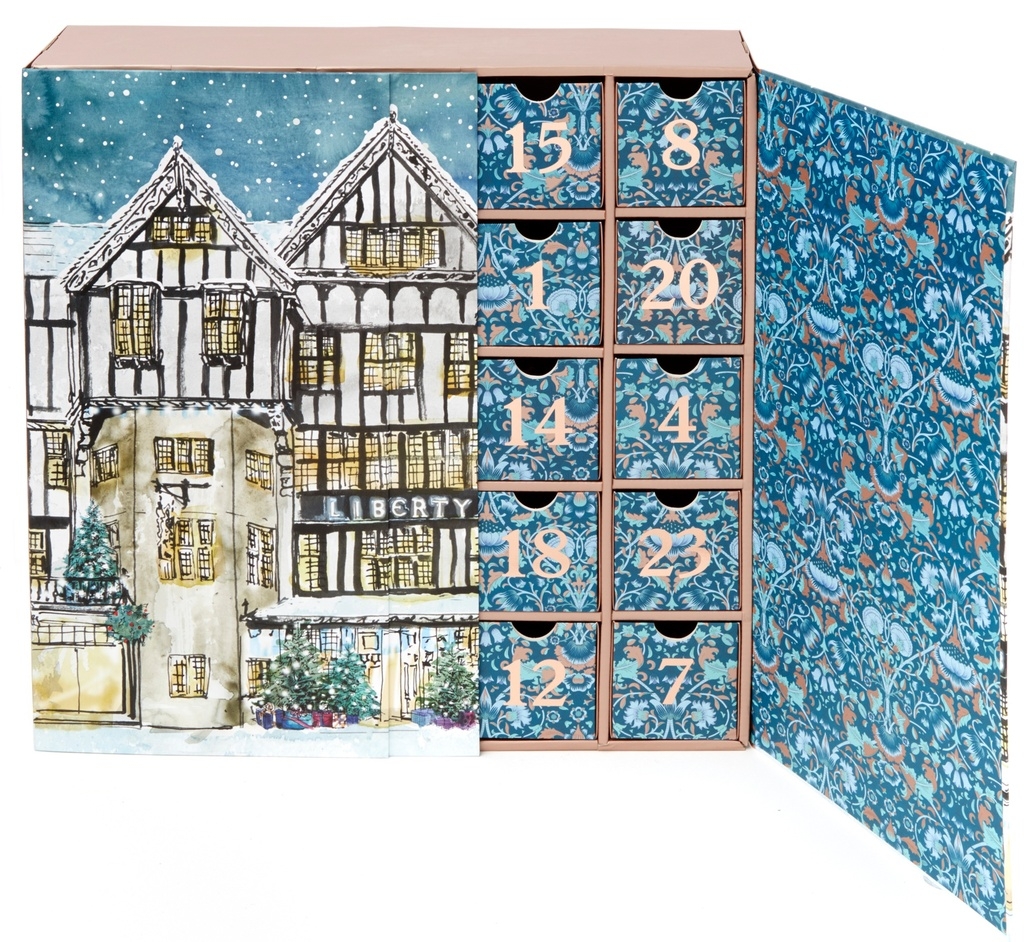 This Liberty London Advent Calendar looks stunning and very Christmassy. The price tag of this calendar is very high, but the content is worth over £500 as it includes 13 full sized products including favourites from Liberty London's beauty hall. You can expect a lot of amazing products from high end brands like NARS, Bobbi Brown, Dirtique, Laura Mercier and so on. Nevertheless, it also features a lot of expensive brands which I've never heard of and would probably never use.
---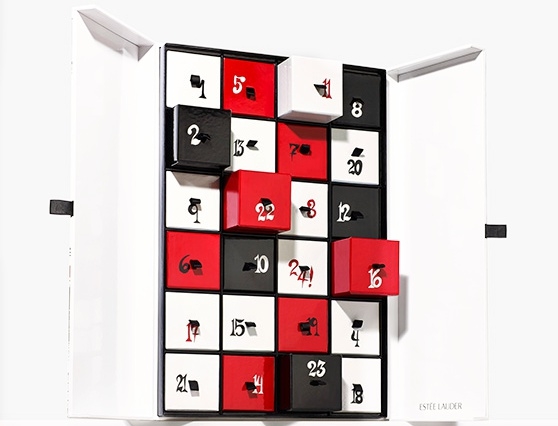 Once again, this looks like a calendar that's got the season a little bit wrong. I'm not sure about you, but this calendar looks a little "spooky" to me – maybe it's the colours and number design. The price tag is a lot more than Advent Calendars from similar brands like Clarins and Lancome (Boots Beauty Luxuries).  However, there are a lot of Estee Lauder makeup favourites in the calendar which makes it a really attractive advent calendar in terms of the content!
---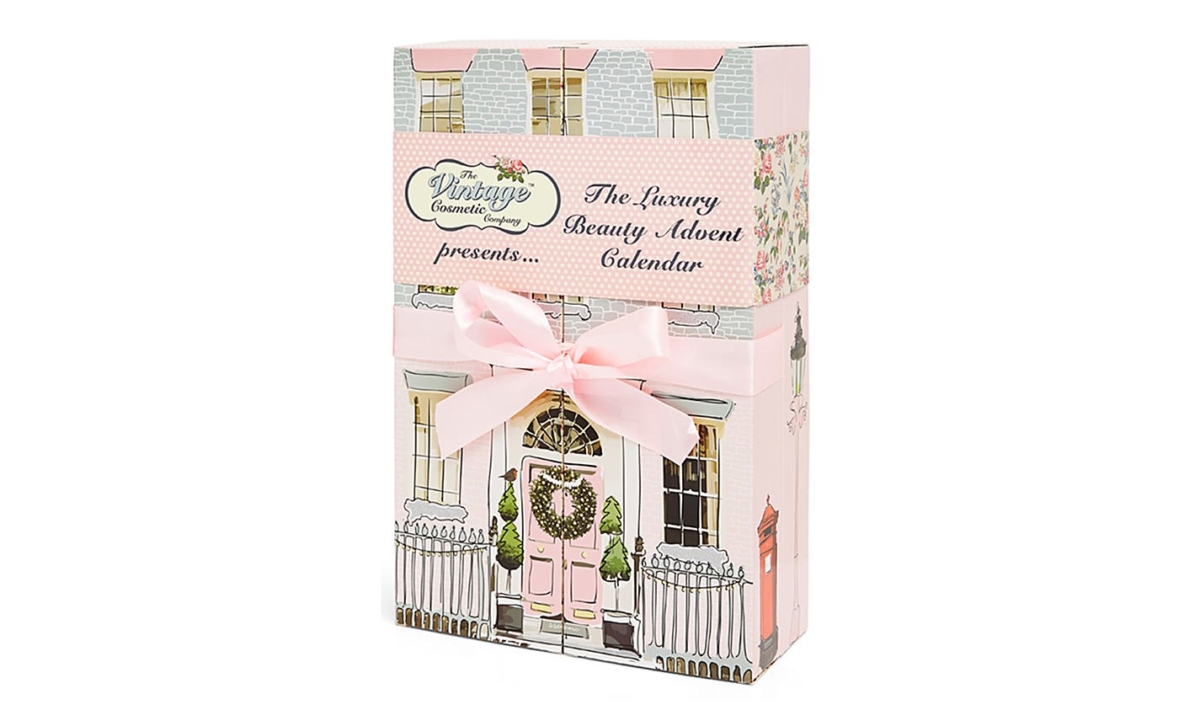 For those who wants an alternative to make up and skincare, The Vintage Cosmetics advent calendar is perfect! It's got a selection of full sized beauty tools such as eyelash curler, tweezers, false eyelashes and a selection of brushes. However, I'm not overly excited by the idea of paying £99 and getting a pair of tweezers, nail clippers, pencil sharpener and so on. But I think this is a great selection of products for those who are looking to build up a complete beauty tools collection. For instance, I'd definitely appreciate this calendar more back in the days when I first moved to London for university. 🙂
---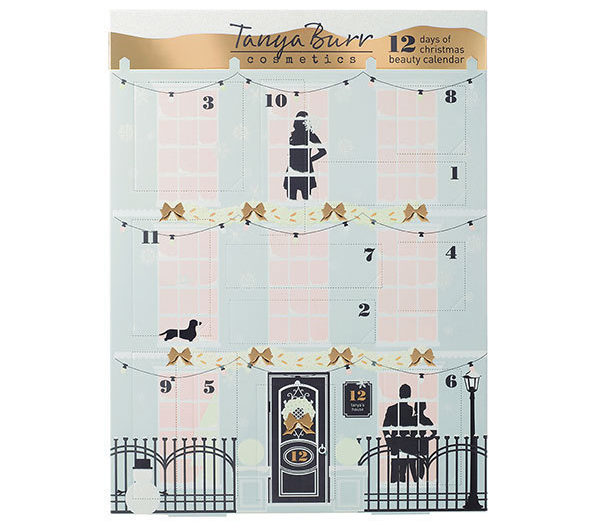 I never got into the Youtuber beauty range hype, but I can imagine that this Tanya Burr Advent Calendar is most popular amongst younger fans and those who already loves the Tanya Burr beauty range, but want to branch out in terms of shades. The price tag is readily affordable and it's even cheaper now at Superdrug – only £15! You can definitely expect a lot of glitter, shine and colours from this advent calendar.
---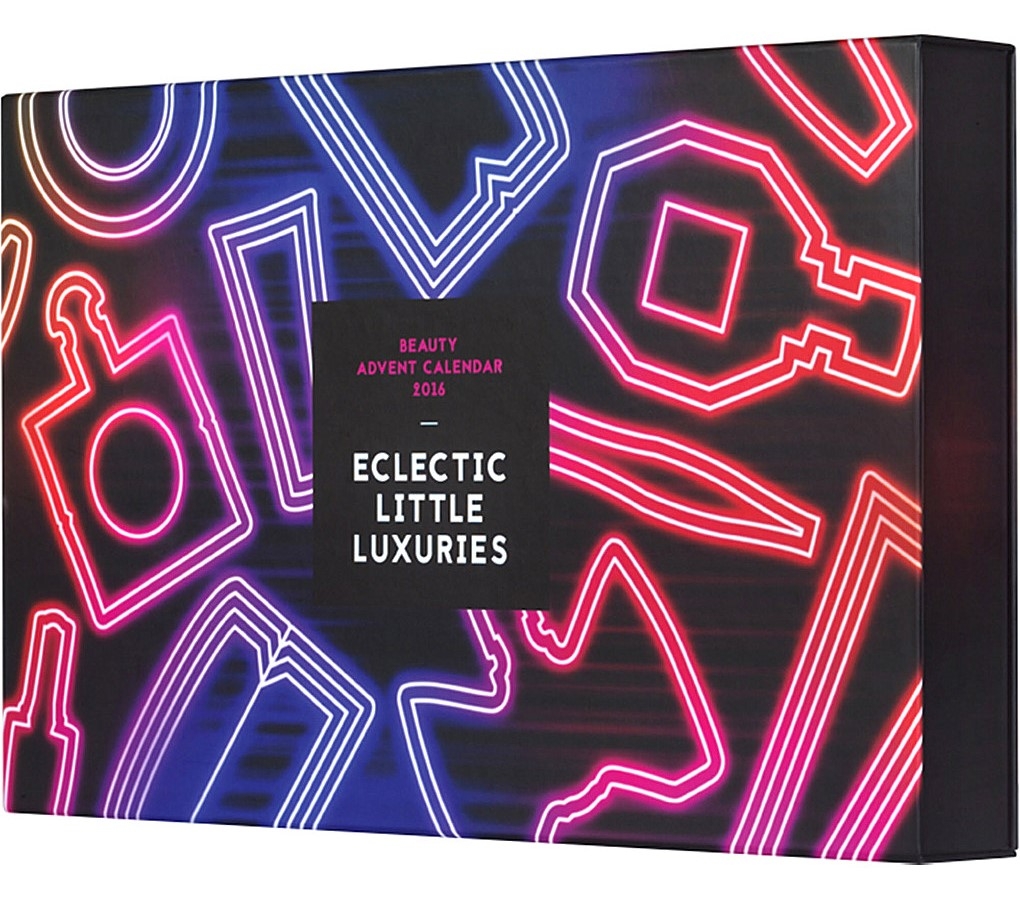 This Eclectic Little Luxuries Advent Calendar exclusive to Selfridges is filled with high end products from Lancome, Kiehl's, YSL and Urban Decay. This box looks a lot like the Boots Beauty Luxuries calendar and even features some of the same products. However, the Eclectic Little Luxuries Calendar has a greater range of brands and is a lot more skincare focused. I'm quite excited about this advent calendar as it features a lot of products that I already love!
---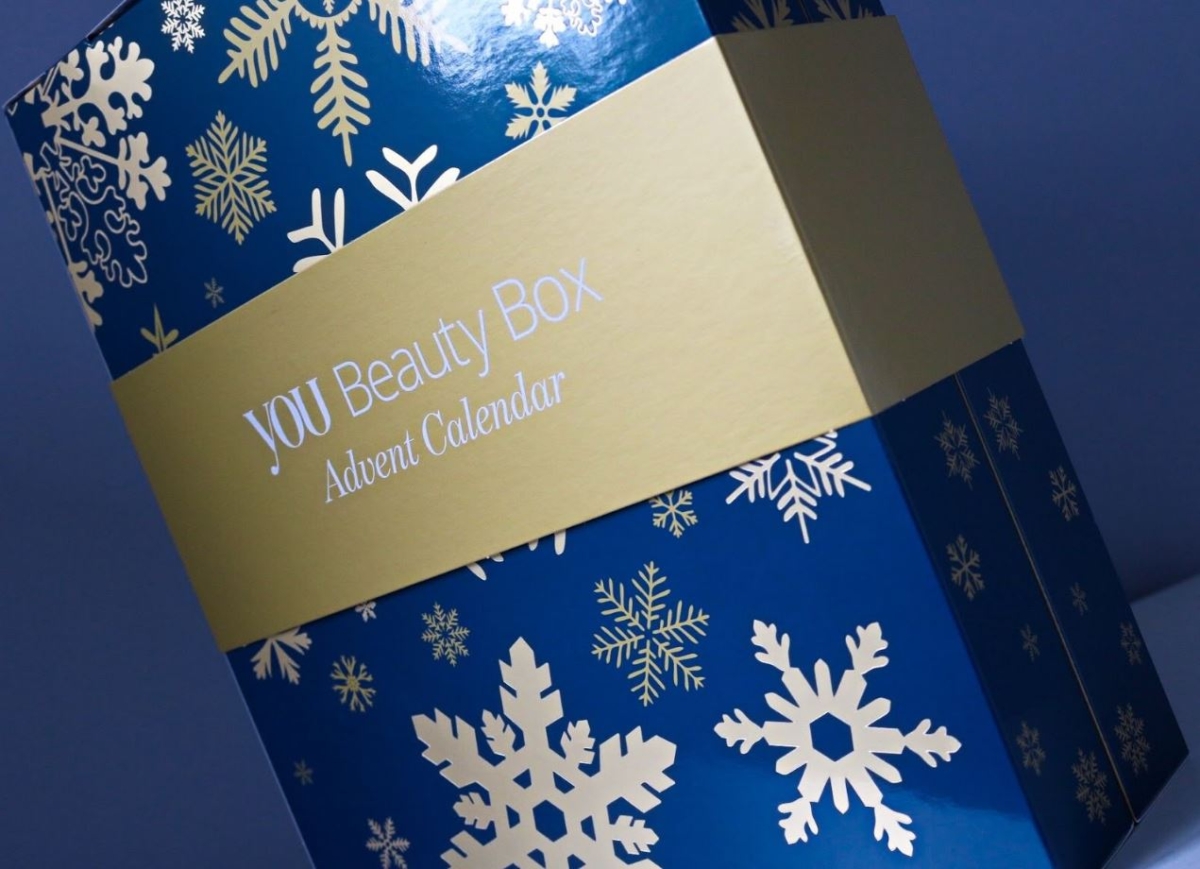 You Beauty Box Advent Calendar is another exciting advent calendar with mixed products and brands! This calendar is worth £270 and features  products from some of the best up and coming brands including Nashy, Charles Worthington, MUA and Bee Good. The products and brands are typically what you would expect to see in beauty boxes and blogger goody bags. This is definitely a good option if you want to test out new  staple products from brands which are not so well-known.
---
Summary
So that's all the beauty advent calendars I've come across during my research, but I'm sure there are plenty out there that have already been sold out or that I haven't covered. After studying all the different ones, I have made a couple of conclusions on this years line up! First of all, my favourite of the lot are from lookfantastic, Boots Luxury Beauty, M&S, Selfridges and You Beauty Box – because I prefer a mixed brand beauty box and you definitely get your money worth. In addition to that, brand specific advent calendars also seem to be more expensive than mixed brand calendars.
There are also a couple of calendars in the mix that are aimed at younger audience (e.g. Benefit, Tanya Burr and Jack Wills) and a few high end ones for people who wants to splurge for advent (e.g. Molton Brown, Charlotte Tilbury, Estee Lauder and Liberty London). And for those who wants to spend less than £50, but want a lot in return you've got the middle priced calendars like M&S Beauty, Sanctuary, Asos Beauty and L'Occitane!
If you've got your eyes on some of these beauty advent calendars for 2016, then don't wait until December! The most popular ones will run out very quickly!