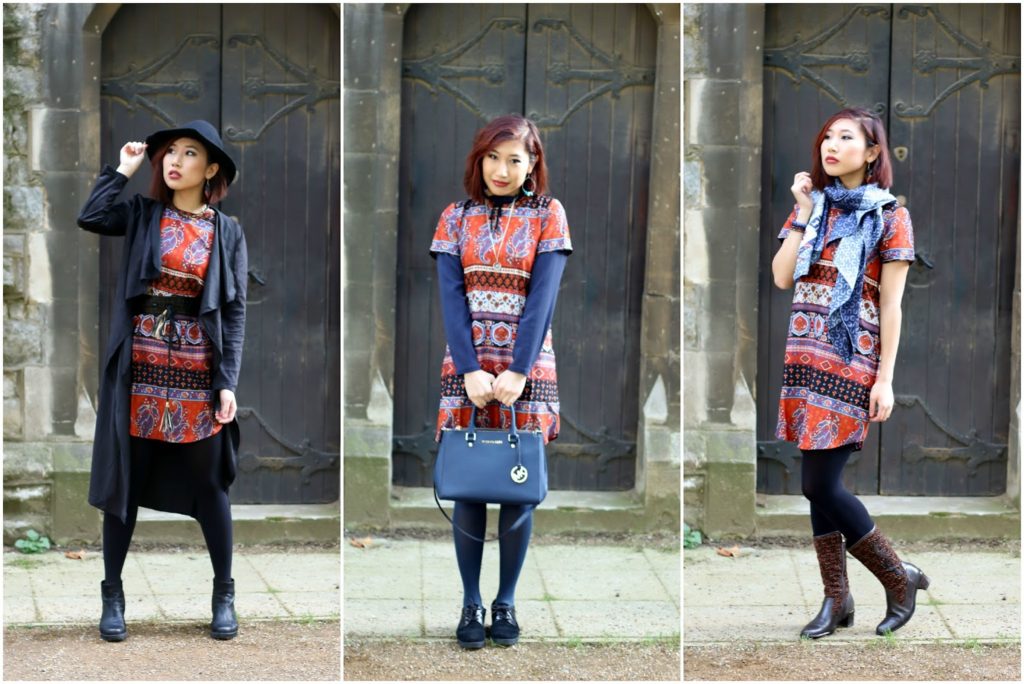 One of my favourite things about autumn and winter is being able to play with layers and textures. Boohoo asked me to create 3 different looks using one dress in their Dress for Autumn* challenge and I was very excited to come up with these looks! If you follow me on Instagram, then you might have seen how heavily this dress has been featured! All looks follow themes from the new AW15 trends! For the dress, I picked out a Paisley Print Shift Dress that goes with a lot of looks.
I hope you guys like the looks and do let me know which one of these is your favourite? I tried to keep this post short, so it focuses more on the photos… but most of these items can be bought from Boohoo and there are many more cool dresses like this in various prints to pick from in Boohoo's dress collection.
Boohoo Gothic Chick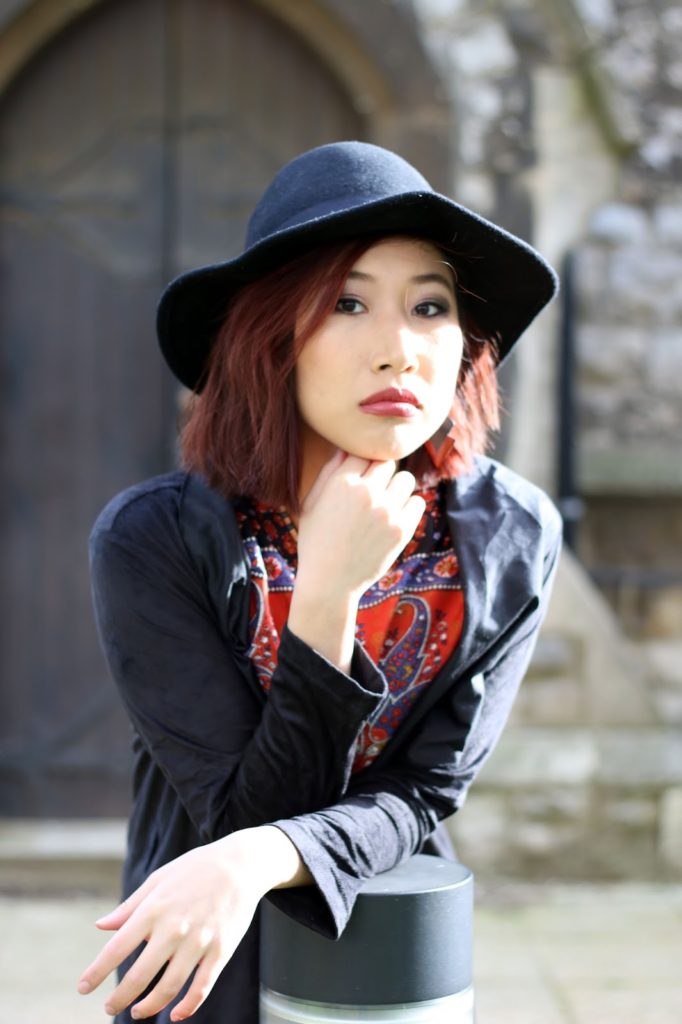 I guess this look isn't that much gothic-like, but with the over-sized duster coat, it adds a bit of futuristic appearance to it. I'm actually in love with the coat, it's got a suede texture and quite thin so it's really good for the "transitional" seasons.
What I'm Wearing:
Hat from Primark
Grace Chelsea Boots from Vagabond
Boohoo 70s Print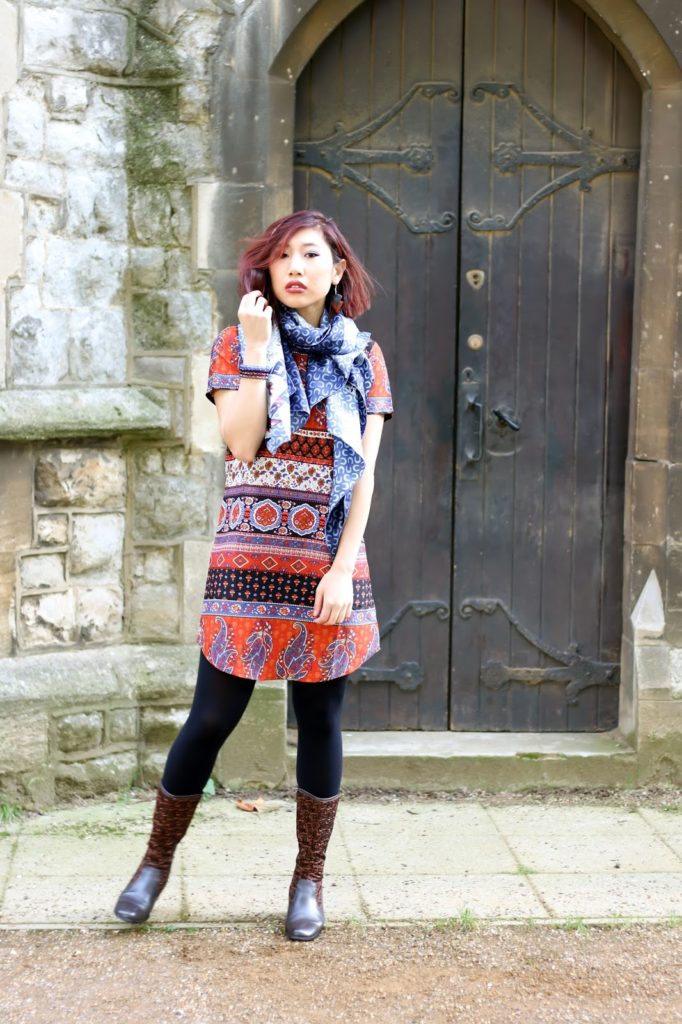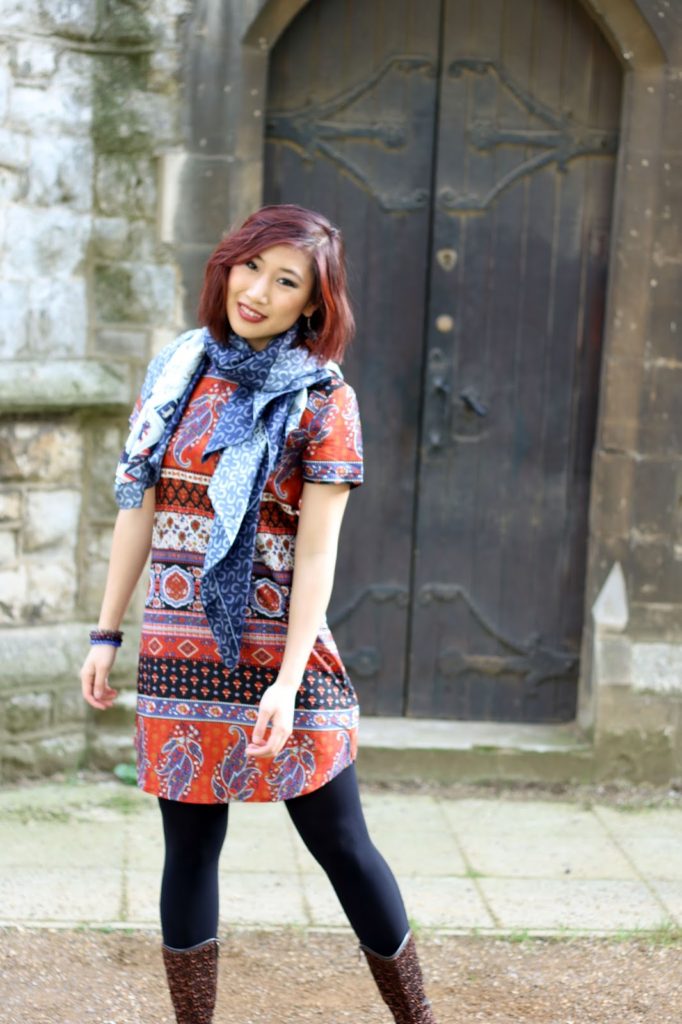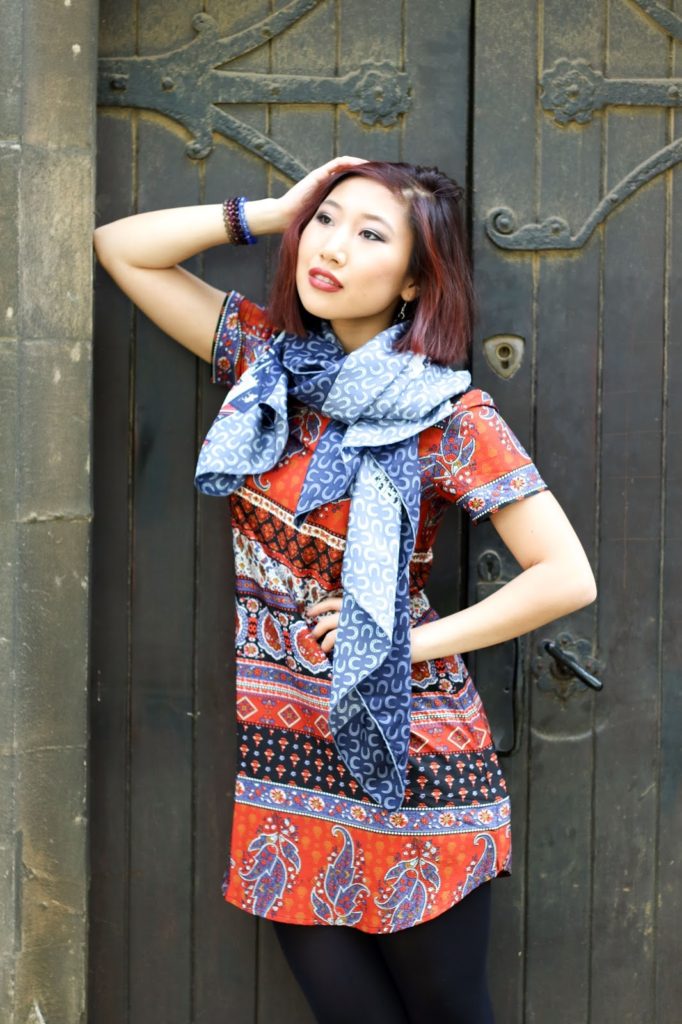 For this look, I mixed a lot of 70s patterns together! Although the patterns are all different, I made sure that the colours match up so it actually looks cool when put together.
What I'm Wearing:
Silk Scarf from Hermès
Vintage Boots (old)
Boohoo Geek Glam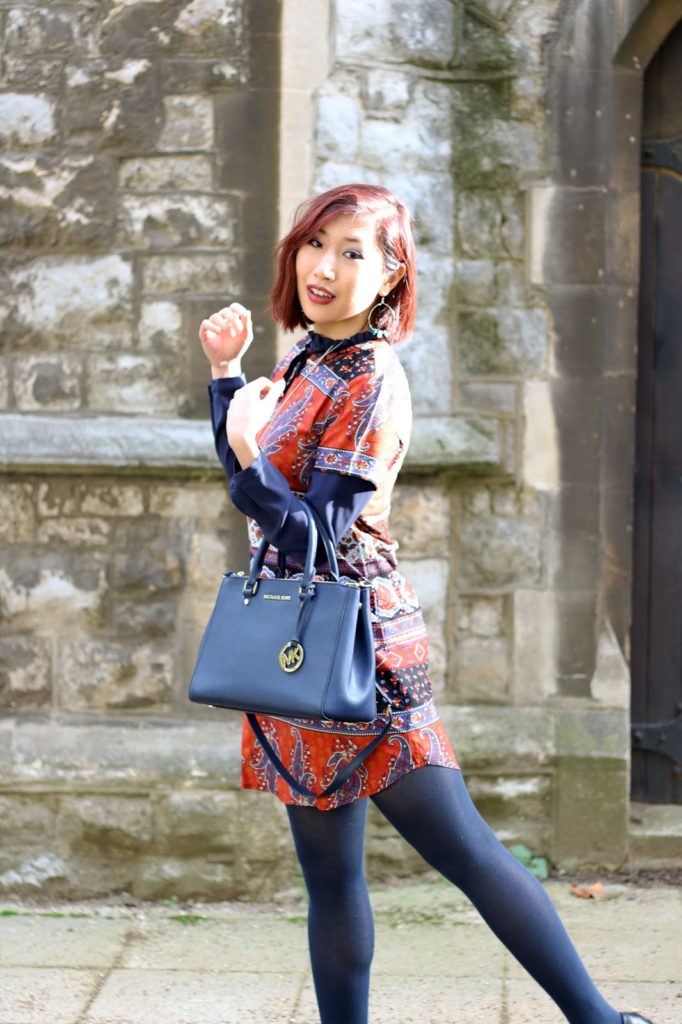 The last look is all about wearing different layers. The best thing about a short sleeve dress is that you can pair it up with a shirt or a thick jumper. I don't often wear blue tights, but I wore it this time because it kind of matches my outfit and it looks cool. 😉
What I'm Wearing:
Shirt from Zara
Michael Kors Handbag
Aldo Shoes
So what do you think of these looks? How would you style a dress for autumn?
*Disclaimer: This is a collaboration post with Boohoo, but the photos and words are my own.