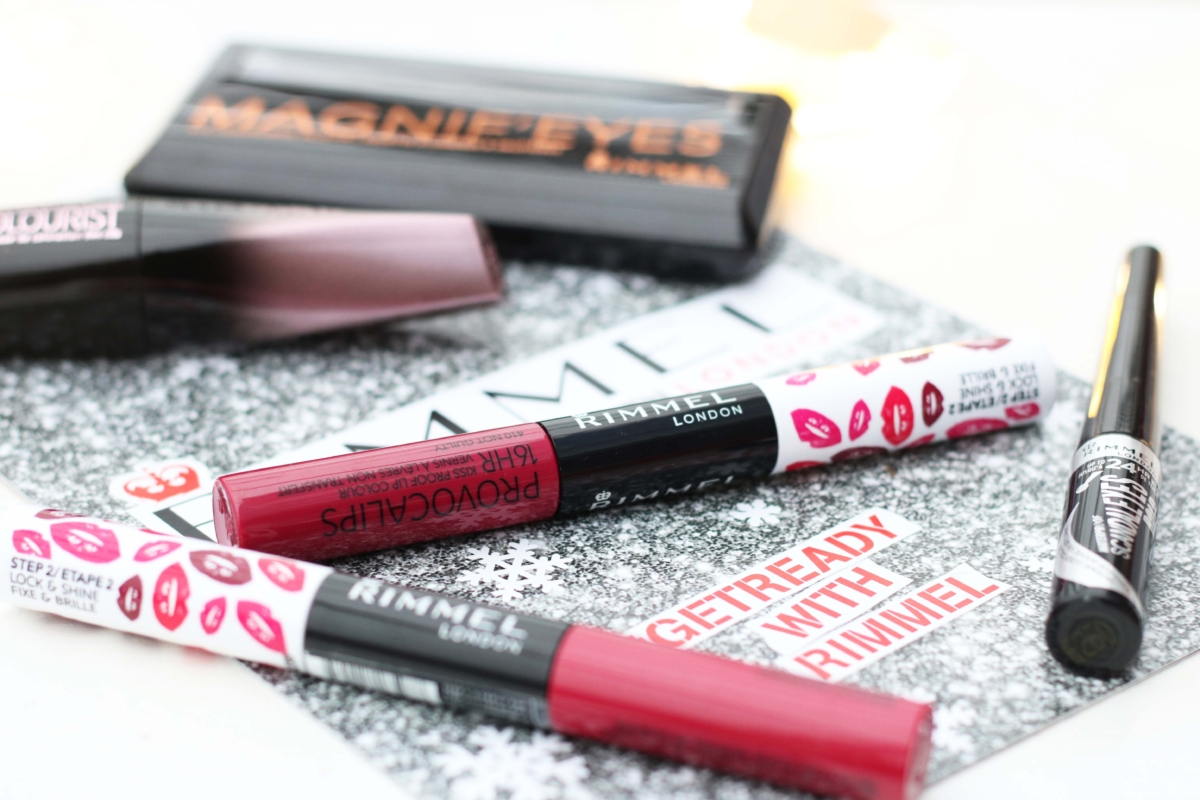 I've been falling in and out of love with my blog lately, and arriving home at pretty much 8pm everyday meant that I've had very little time to maintain my blog. 🙁 I think it's easy to keep the passion and energy going once you start off, but keeping it going at a steady pace for four years, especially with a fast paced digital marketing job on top is rather exhausting! Nevertheless, I still love taking photos, creating content and having my little space online.
The whole reason I'm telling you this is an explanation to why I haven't been very active and why you're still seeing snowflakes in my photos! 😛 So I was planning to get this post up at the end of last year, but I've had a busy start to 2017 (more about it later) and just didn't have time. However, I've already taken the photos and didn't want them to go to waste. I know the party season is over, but there's no reason why you shouldn't "Get Ready With Rimmel" for other occasions. With Valentine's Day just around the corner, the majority of us will be looking for the most magnificent makeup look to impress our dates!
I received a few products from Rimmel London last year to help me create the perfect makeup look for a party, date, special occasion and so on! The products featured are: Rimmel Magnif'eyes Eye Contouring Palette, Rimmel Scandaleyes Bold Eyeliner, Rimmel Volume Colourist Mascara and Rimmel Provocalips in Berry Seductive & Not Guilty. These are a mix of Rimmel London's new releases and bestsellers. My favourite of the lot is the Magnif'eyes Eye Shadow Palette which has now become my go to palette! I've created a couple of looks below, but first of all, I just wanted to do a quick review of the products.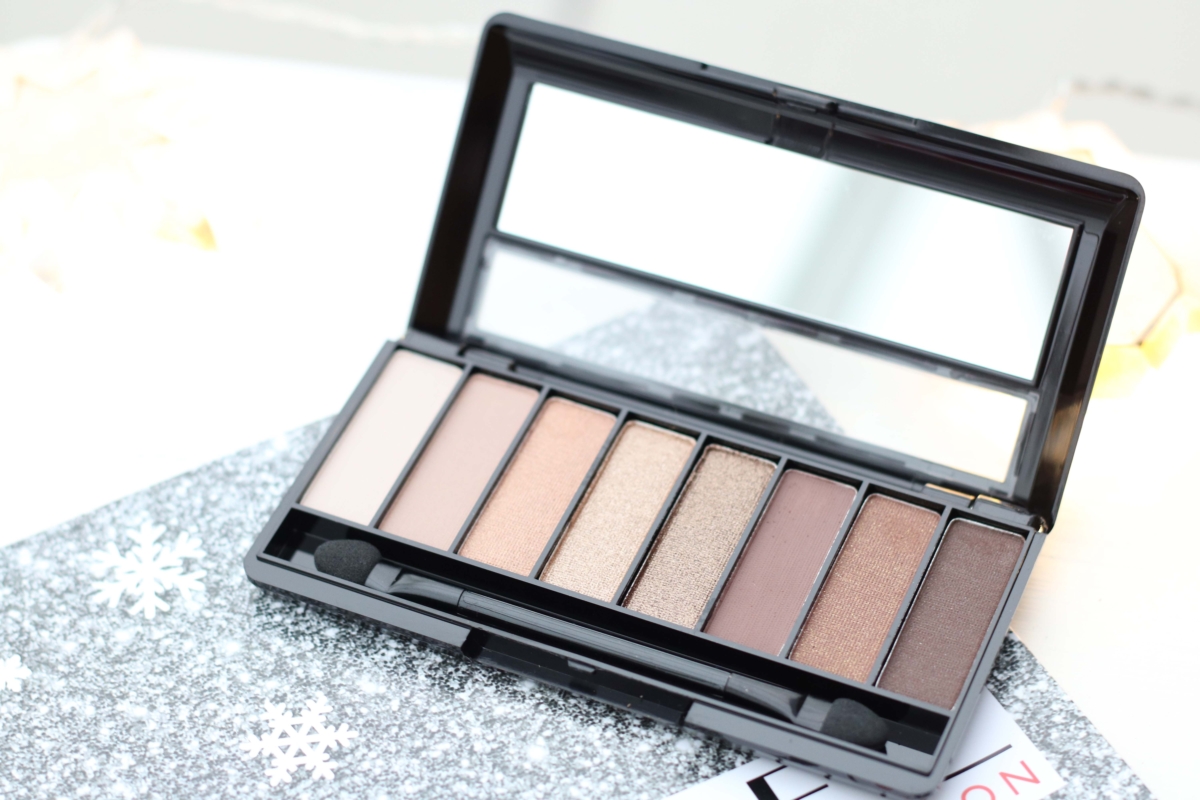 This Rimmel Magnif'eyes Eye Contouring Palette is an absolute gem. It's compact, easy to carry and consists of a nice mixture of shades. This palette was released at the end of last year. It comes in three different shades and the one featured here is Keep Calm & Wear Gold which boasts a mixture of earthy tones. However, if you're a fan of neutrals with a hint of pink, then choose London Nudes Calling or Grunge Glamour if you're more into dark smoky eyes. Keep Calm & Wear Gold is definitely my favourite amongst the shades as I can happily wear the shades in this palette on daily basis. This Magnif'eyes palette is really pigmented and there's a good mix of shimmery and matte tones. The only thing I think it's missing is a good highlighter! It would've been the perfect palette if the lightest shade was shimmery instead of matte. 🙂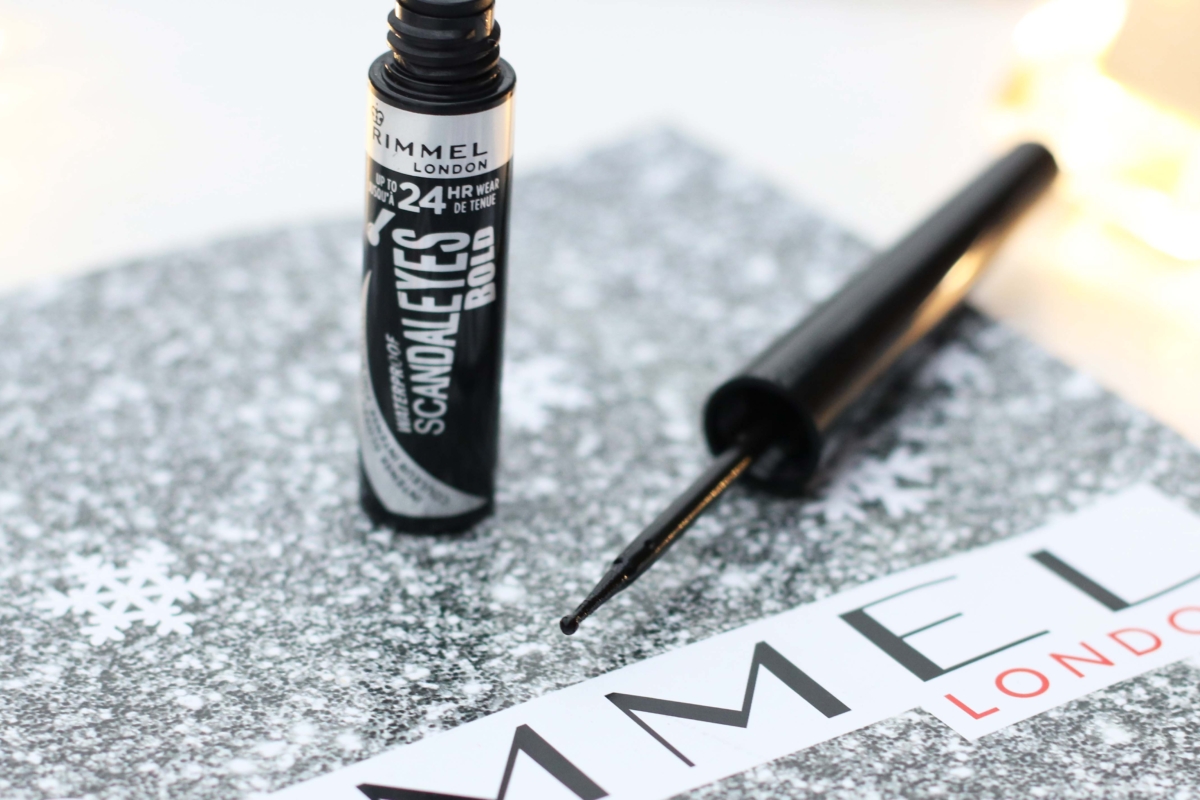 Who doesn't love a good eyeliner? This Rimmel Scandaleyes Bold eyeliner got me super excited because I've never seen a rounded eyeliner applicator like this one! I'm quite used to liquid eyeliner with a thin tip, so I expected this to be a lot more challenging to use. However, I was wrong! The tip of the applicator is actually a soft sponge (although it looks like plastic) and it glides on effortlessly. The final look is a thick and bold line with a precise finish. This eyeliner is perfect for those who prefers thick lines, but want to save time building it up with a thin applicator. This eyeliner will give you that sharp look for Valentine's Day in no time!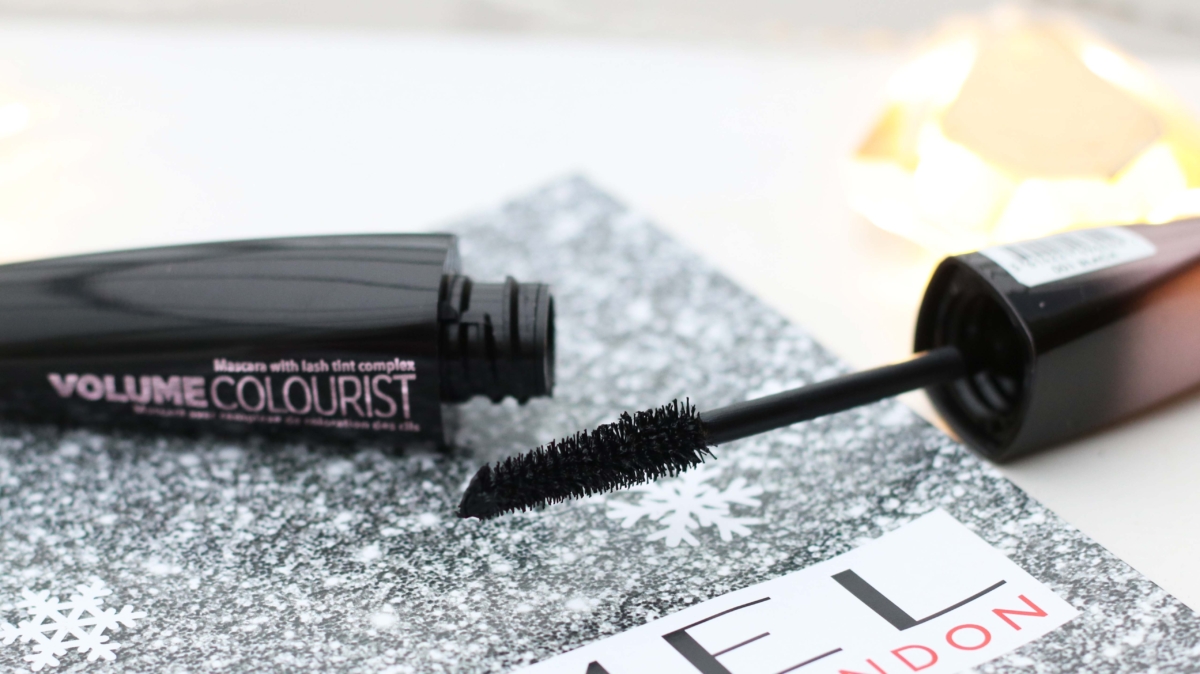 Rimmel Volume Colourist mascara has been around for a while and there's mixed reviews around this – you either love it or hate it. This mascara is meant to give your lashes a slight tint and darkens them over the course of two weeks. Because I already have dark lashes, I couldn't see any benefit from this Rimmel Volume Colourist mascara. It's clump free, and it gives my lashes a boost of colour upon application. Other than that, it felt like a generic mascara to me. However, I can imagine this mascara being popular for someone with lighter coloured lashes or for those wanting a more natural look.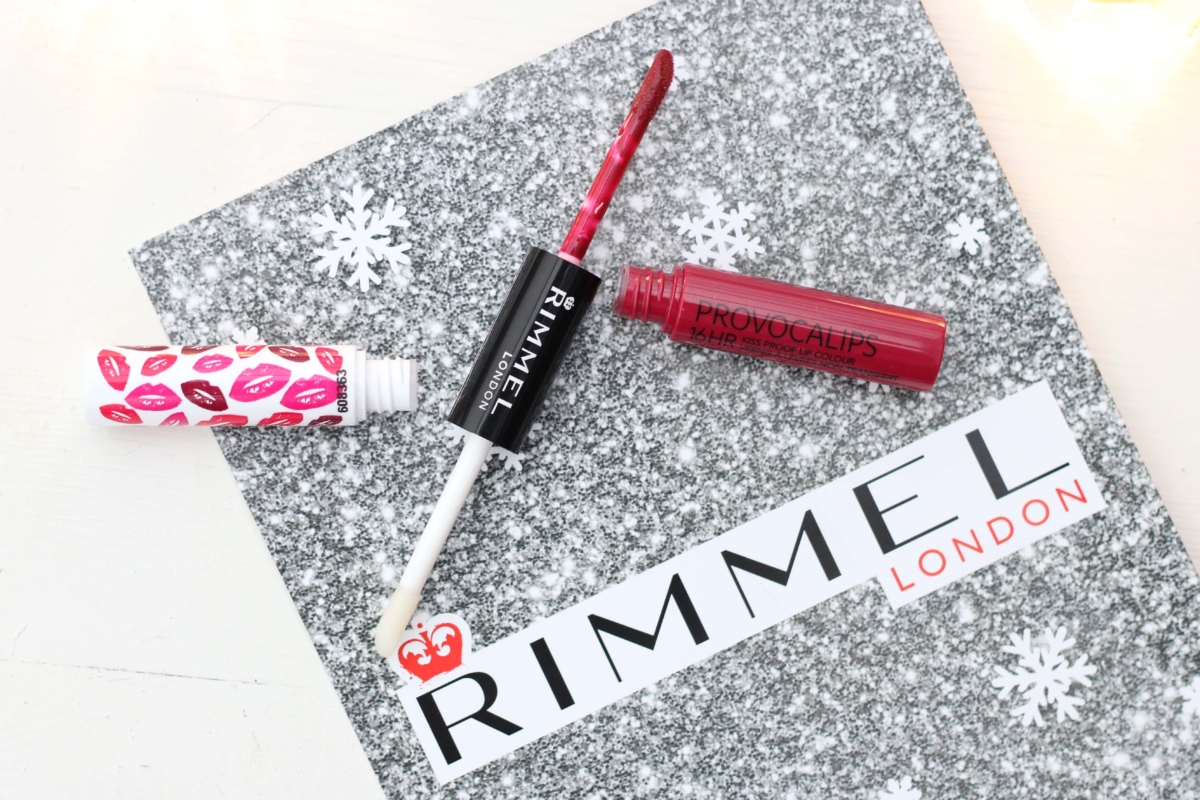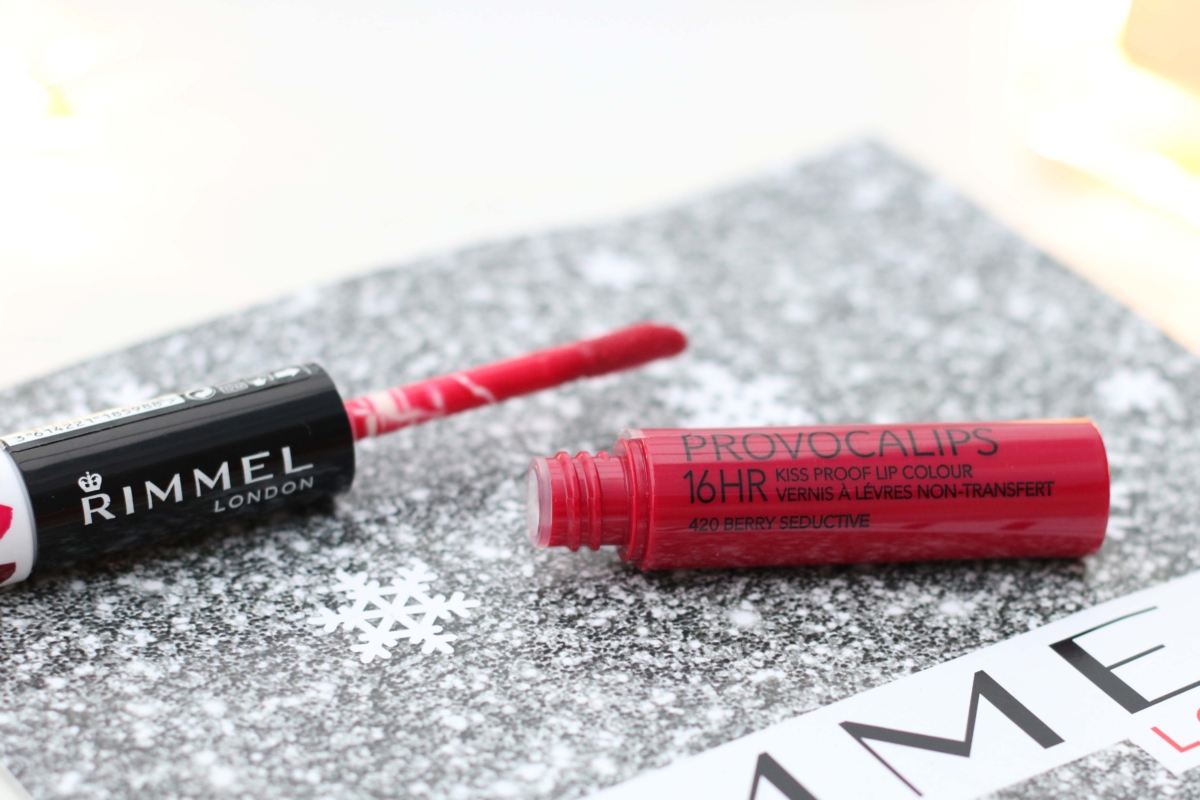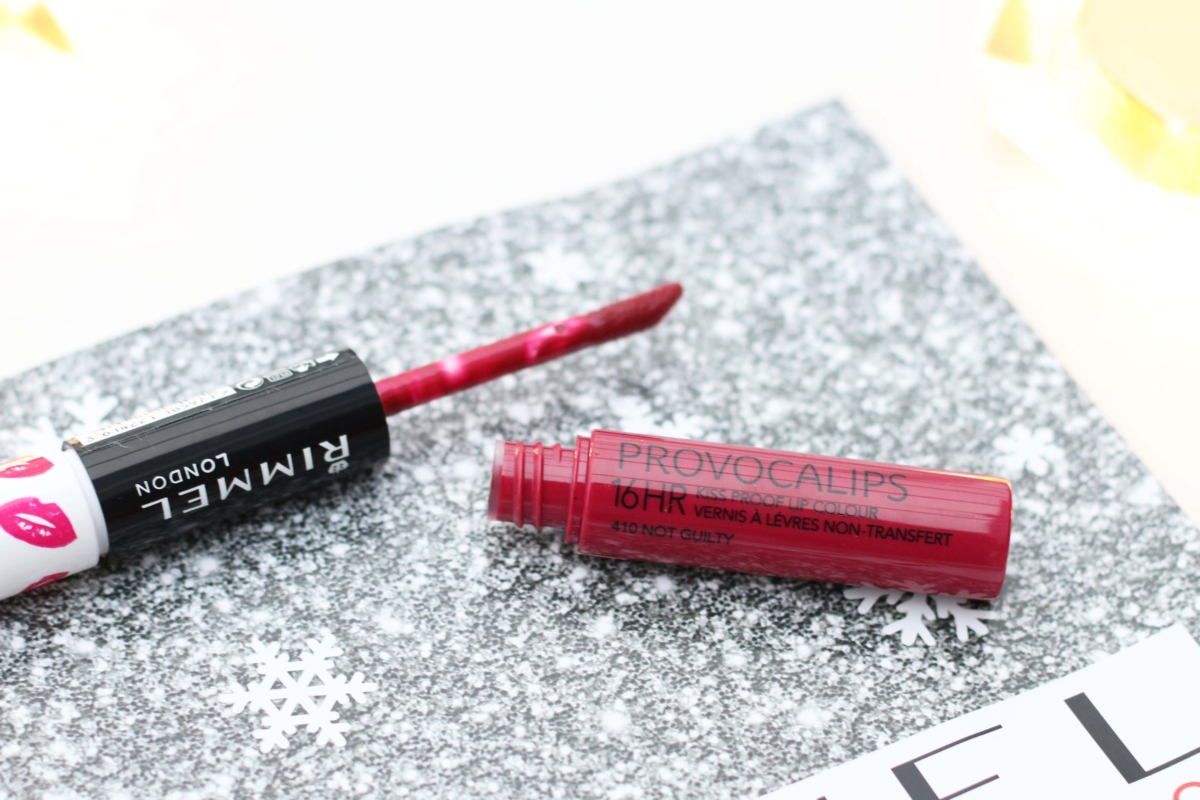 I'm not the biggest fan of red lipsticks, two of the reasons being that they smudge easily and are difficult to apply. However, I'm really impressed with the Rimmel Provocalips 16HR Kiss Proof Lip Colour as they're truly stain free, smudge free, kissproof, looks great on and lasts all day (but a little troublesome to remove).  It's a 2-step application lipstick, so you apply the lip colour first, then the top coat which locks in the colour and moisture. The colours I have here are 420 Berry Seductive and 410 Not Guilty. Although both shades have a red tone, the 420 Berry Seductive shade is really bright and fun whilst the 410 Not Guilty shade is more dark and vampy. The application process for Rimmel Provocalips is really straight forward and it does indeed last for at least 8 hours – I didn't test it for longer as I don't like going to sleep with makeup. The perfect lipstick for Valentine's Day or what?
Get Ready with Rimmel: Valentine's Day Look 1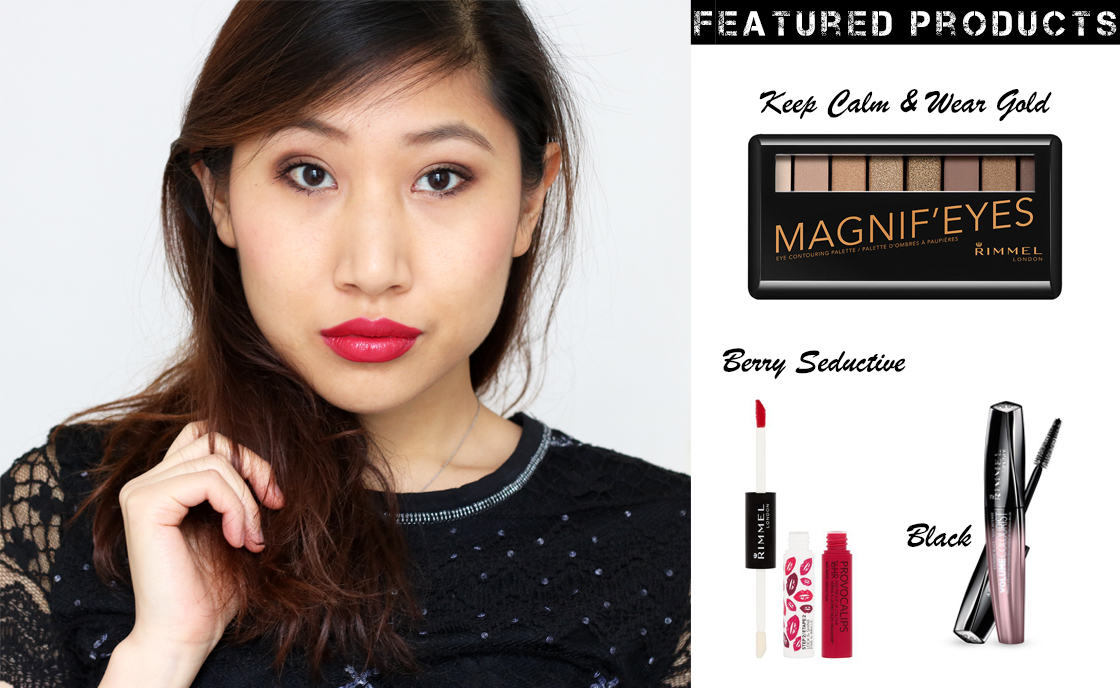 For this look, I used some of the lighter shades from the Magnif'eyes  Eye Contouring Palette in Keep Calm & Wear Gold and the Volume Colourist Mascara to give my eyes a bit more of a defined outline as I'm not using eyeliner in this. I've also used a lot of blush on my cheeks to make the look more fun and youthful. I then completed the look with Provocalips in Berry Seductive.
Get Ready with Rimmel: Valentine's Day Look 2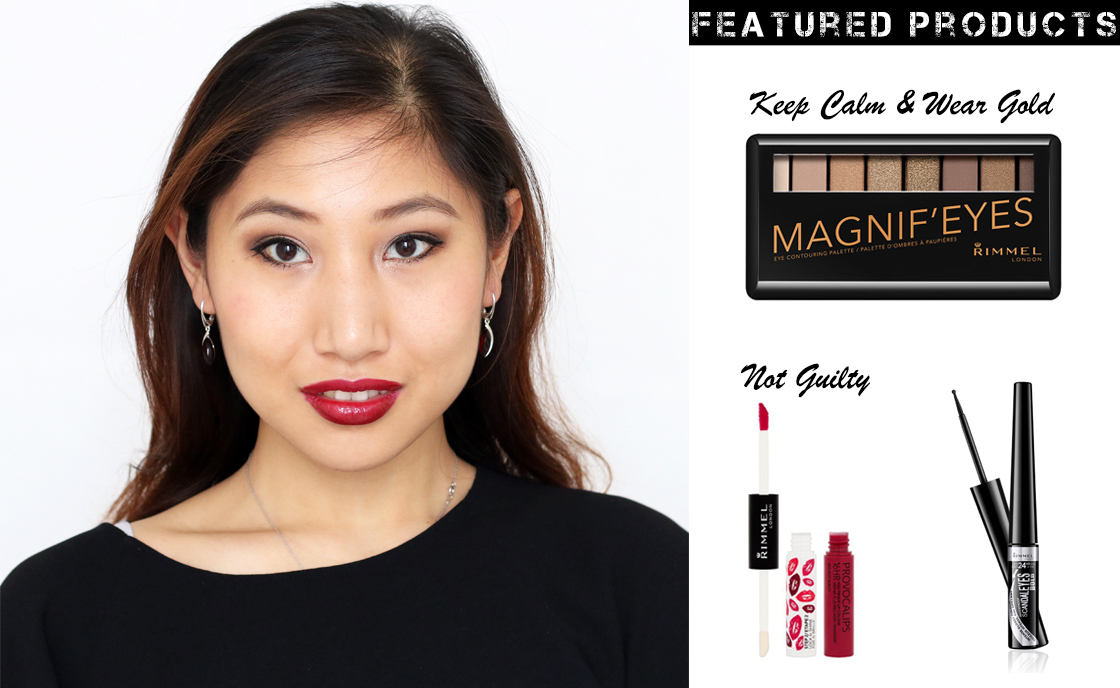 The second look is similar to the first one, especially around the eyes as I've used the same eyeshadow palette – Magnif'eyes  Eye Contouring Palette in Keep Calm & Wear Gold. However, the shades around the outer corners are slightly darker and the Scandaleyes Bold eyeliner really puts a lot of focus on my eyes. As for my lips, Provocalips Not Guilty instantly made me look more glamorous.
Have you tried any of these products before? Let me know what look you're going for this Valentine's Day!
For more recent releases form Rimmel, please check out: Rimmel London The Only 1 Matte Lipstick Review & Swatches & Rimmel London Scandaleyes Mascara & Eyeliner Review
*Disclaimer: Products featured in this post was giving to me for PR purposes, but I chose to write a blog post about it at my own will.